During the floristic exploration of Medog in Tibet in June and November 2016 and June 2017, researchers from Kunming Institute of Botany (KIB) and Xishuangbanna Tropical Botanical Garden (XTBG) collected an interesting plant from three locations in the understory of a primeval tropical forest.
After morphological studies and literature review, the researchers confirmed that the plant belong to Amblyanthus, a small genus in the family Primulaceae of flowering plants and not previously recorded in China.
The researchers named the new species as Amblyanthus chenii in honor of Prof. CHEN JIE (Chieh Chen, 1928–2011) from KIB, who devoted his life to the study of Chinese plants and Yunnan flora.
The new species Amblyanthus chenii was published in Systematic Botany.
Amblyanthus chenii is a small shrub. It is most morphologically similar to A. multiflorus, particularly in its axillary inflorescence and connate filaments, but it differs from A. multiflorus in its inflorescence pattern and the connation extent of its sepals and petals. It has condensed and short panicles branched only at the top of the rachis and sepals and petals connate up to the middle.
Moreover, a phylogenetic analysis based on nuclear ribosomal ITS and six plastid markers indicated that A. chenii and Amblyanthopsis burmanica form a clade that is nested within the large pantropical genus Ardisia and is sister to Ardisia subgenus Crispardisia.
"Actually, fruiting specimens of this species had been collected in 1993 by the Expedition Team to Medog (ETM) from KIB. Prof. CHEN Jie from KIB first identified these specimens as a new species, but not validly published due to the lack of a new or cited description or diagnosis," said an author of the study.
A. chenii is known only from Medog County, Xizang Province, China. It grows in the understory of primary forests and montane tropical forests at an altitude of 850 m. Its conservation status is judged as Data Deficient (DD), based on International Union for Conservation of Nature (IUCN 2012) version 3.1 criteria.
Contact
TAN Yunhong Principal Investigator
Center for Integrative Conservation, Xishuangbanna Tropical Botanical Garden, Chinese Academy of Sciences, Menglun, Mengla, Yunnan 666303, China
E-mail: tyh@xtbg.org.cn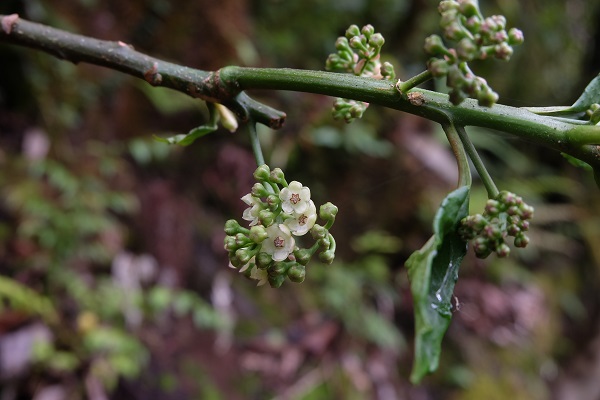 Flowers of Amblyanthus chenii (Image by TAN Yunhong)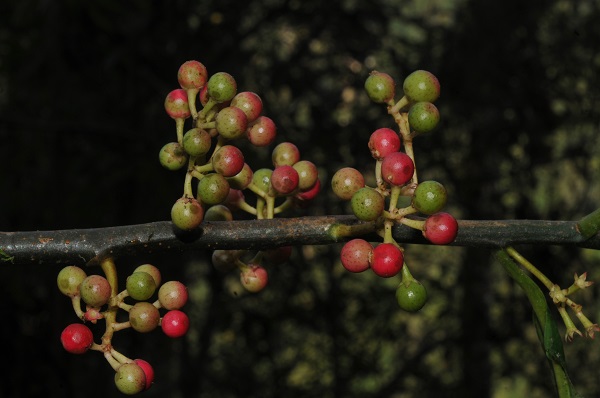 Fruits of Amblyanthus chenii (Image by TAN Yunhong)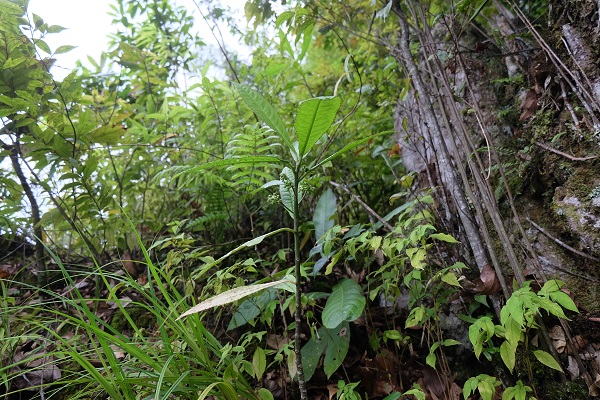 Habitat of Amblyanthus chenii (Image by TAN Yunhong)