For the first time ever in China, Himalayas saprias, a parasitic flowering plant in Xishuangbanna, southwest China's Yunnan Province, were photographed in bloom by two Chinese researchers.
The himalayas sapria is an extremely rare plant that is found in Southeast Asia. In China, they are only found in Xishuangbanna and Metok in Tibet, and the exact locations are strictly confidential.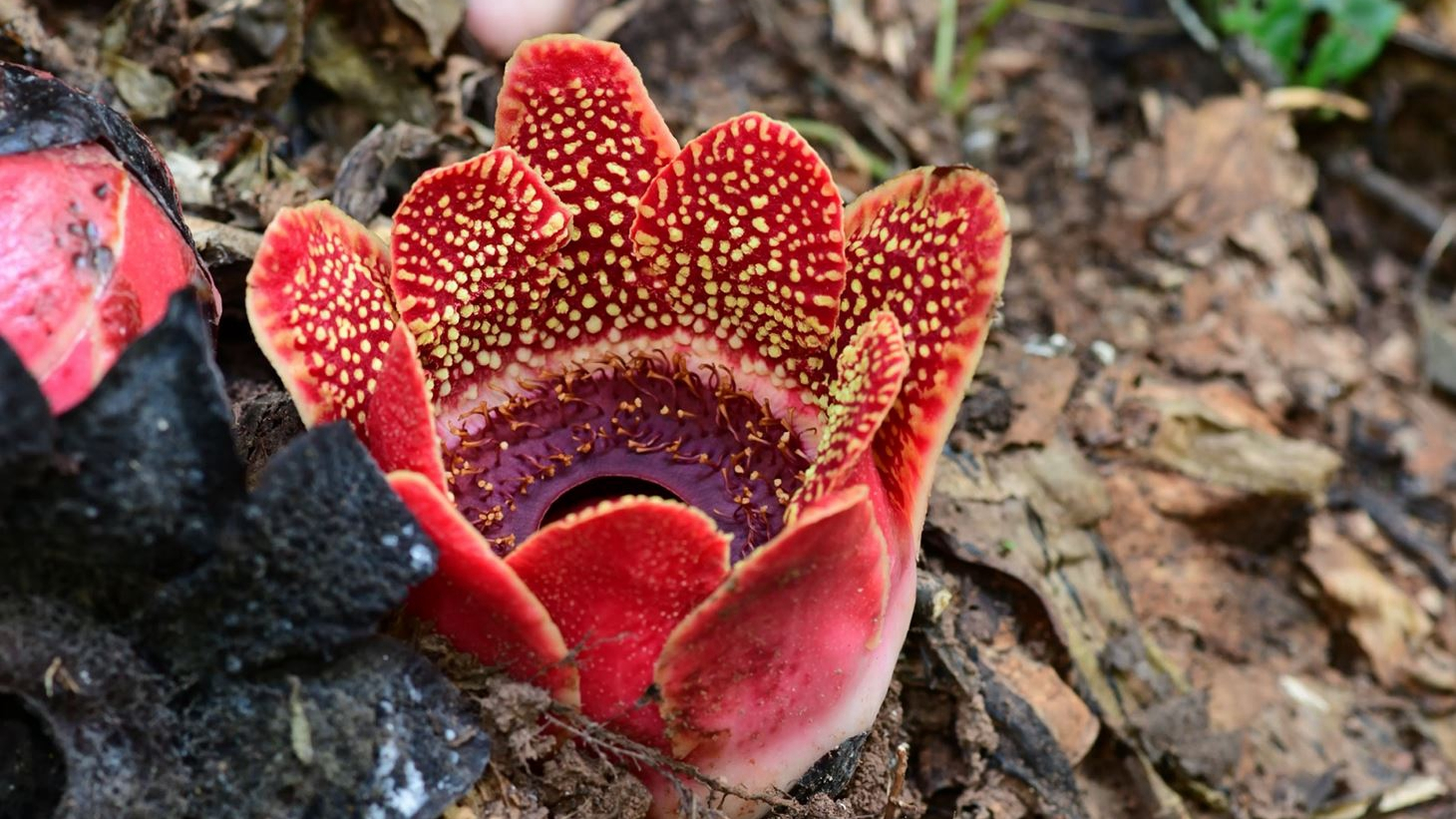 Petals begin to unfold before the full blossom is seen. (Image by ZHU Renbin)

Without stems or leaves, they spend most of their lives unseen, parasitizing the roots of their host plants until the flowering season, which runs from October to December. In addition, the flower's short blooming period makes witnessing the blossom nearly impossible.
The 50-second time-lapse shows every bit of the stunning moment when the fist-size balls of wrapped-up pedals slowly unfold into a full bloom. However, the historic footage is the result of a more than 30-hour wait, not to mention other preparations beforehand.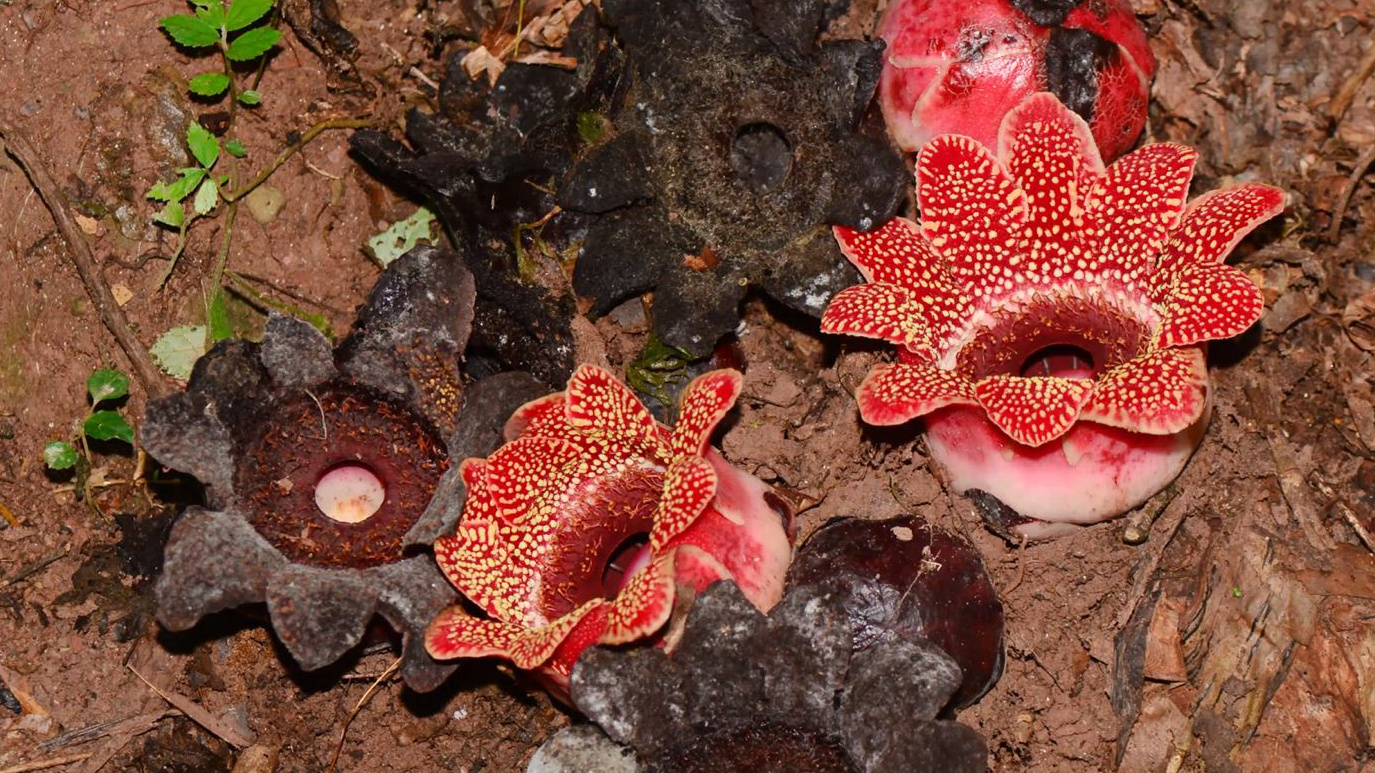 Himalayas saprias in different flowering phases. (Image by ZHU Renbin)

"From the first movement of the pedals to full bloom, it lasted for about 25 hours," said Dr. Zhu Renbin from Xishuangbanna Tropical Botanic Garden. "We snapped over 2,000 photos with two cameras over that time."
"This is probably also the first time in the world this flower's blooming process has been filmed," said Dr. Zhu.
Little is known about the plant due to its rarity, making this footage an important reference for scientists to further study the plant's characteristics, such as its pollination patter, said Dr. Zhu.
After a discovery in 1987, the supposedly extinct plant wasn't seen again until 2016. As one of the typical plants in tropical rainforests, its appearance has reinforced the existence of tropical rainforests in China's Xishuangbanna.
(Videos shot by Zhu Renbin and Lu Zhiqiang, provided by Xishuangbanna Tropical Botanic Garden)
URL: https://news.cgtn.com/news/2019-12-09/The-rare-bloom-you-ve-never-seen-and-may-never-see-again-Mhak6UP8nC/index.html