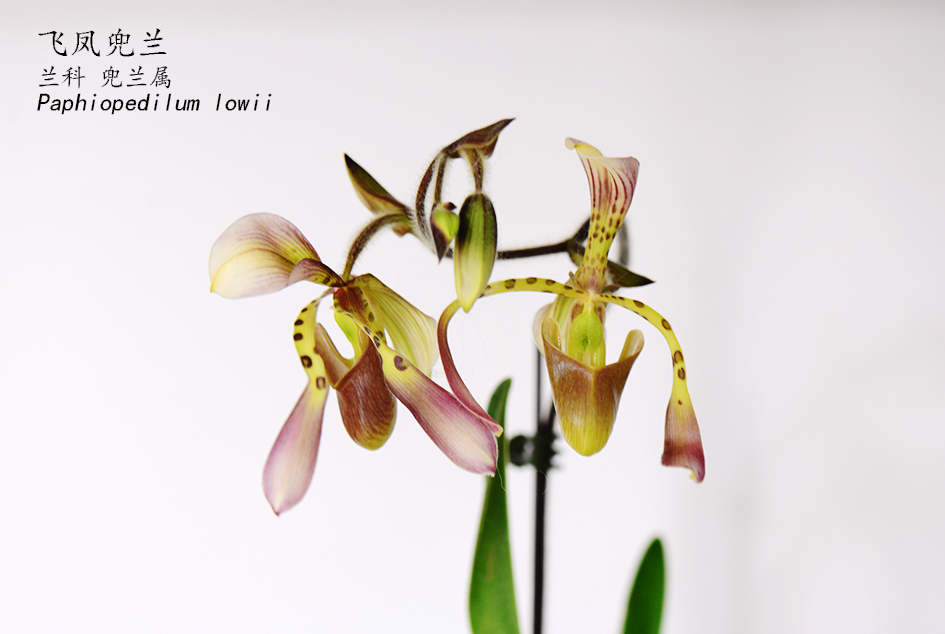 Paphiopedilum lowii(at XTBG, by Zhu Renbin)
With pouches full and petals tipped in pink, Paphiopedilum lowii swoops down like a pelican in search of food. Endemic to Borneo and the Malay Peninsula, this southeast Asian lady's slipper blooms in the spring, with three to four golden yellow flowers attached to a very long stalk and kelley-green leaves.
Paphiopedilum lowii is under numerous threats, especially ruthless collection for regional and international trade (most of the localities are quickly stripped), exploitation for horticultural purposes, habitat degradation, human disturbance, trampling, expansion of settlement areas, deforestation, irregular fires, logging, random cutting, slash-and-burn agriculture, tourism and soil erosion. The species is threatened more generally by climate change and intrinsic factors of the species.