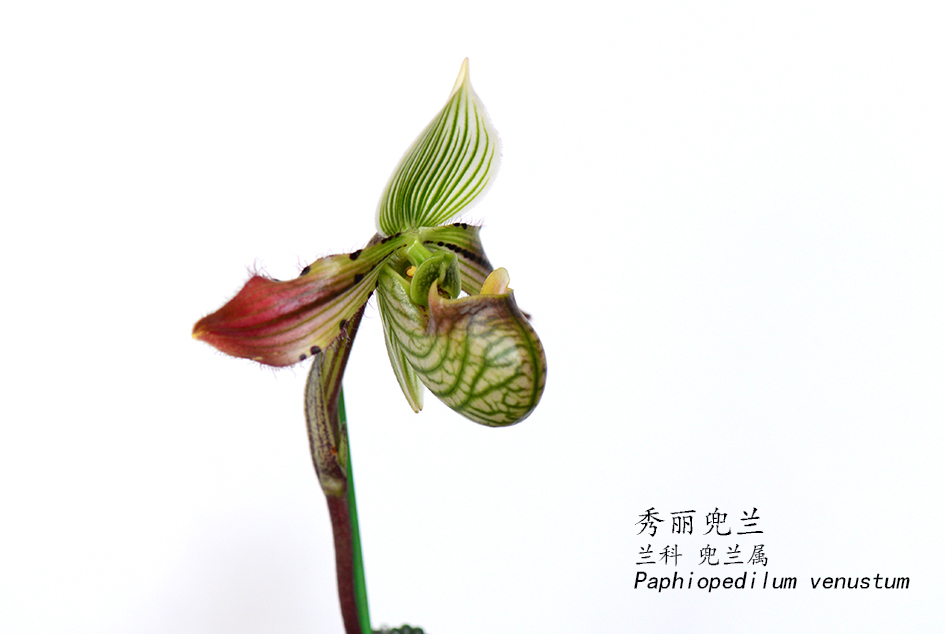 Paphiopedilum venustum(at XTBG, by Zhu Renbin)
Paphiopedilum venustum is known from eastern Nepal to northeast Bangladesh to south Tibet (Goaverts et al. 2014).Paphiopedilum venustum grows in one of the wettest place on earth and is found growing in variety of habitats, including on cliffs above streams, shaded humus rich gullies or steep loamy cliffs overgrown with grasses and deep humus at the foot of trees (Cribb 1998, Liu et al. 2009). The species has a maximum generation length of 10 years.
Paphiopedilum venustum is under numerous threats especially ruthless collection for regional and international trade for horticultural purposes. Most of the localities are quickly stripped by collectors and some of the subpopulations (e.g in Bhutan and Bangaldesh) are already extinct. Other threats include habitat degradation due to human disturbance, trampling and deforestation.