The themed orchid show "Natural orchids – the gift of nature" grandly opened at Xishuangbanna Tropical Botanical Garden (XTBG) on April 12. It is an exhibition encompassed of conservation, horticulture, science, and art.
A diverse collection of more than 10,000 live orchid plants in over 200 species are displayed, blooming in different shape, color, pattern and texture.
Here are some special scenery at the exhibition.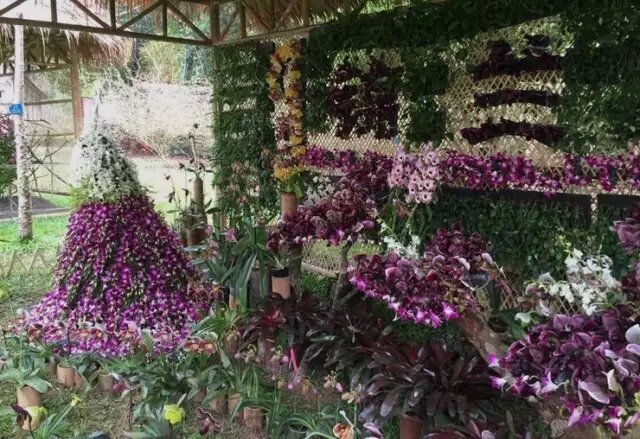 Horticultural works, a "peacock" made of orchids