Sorrowless Tree (Saraca dives)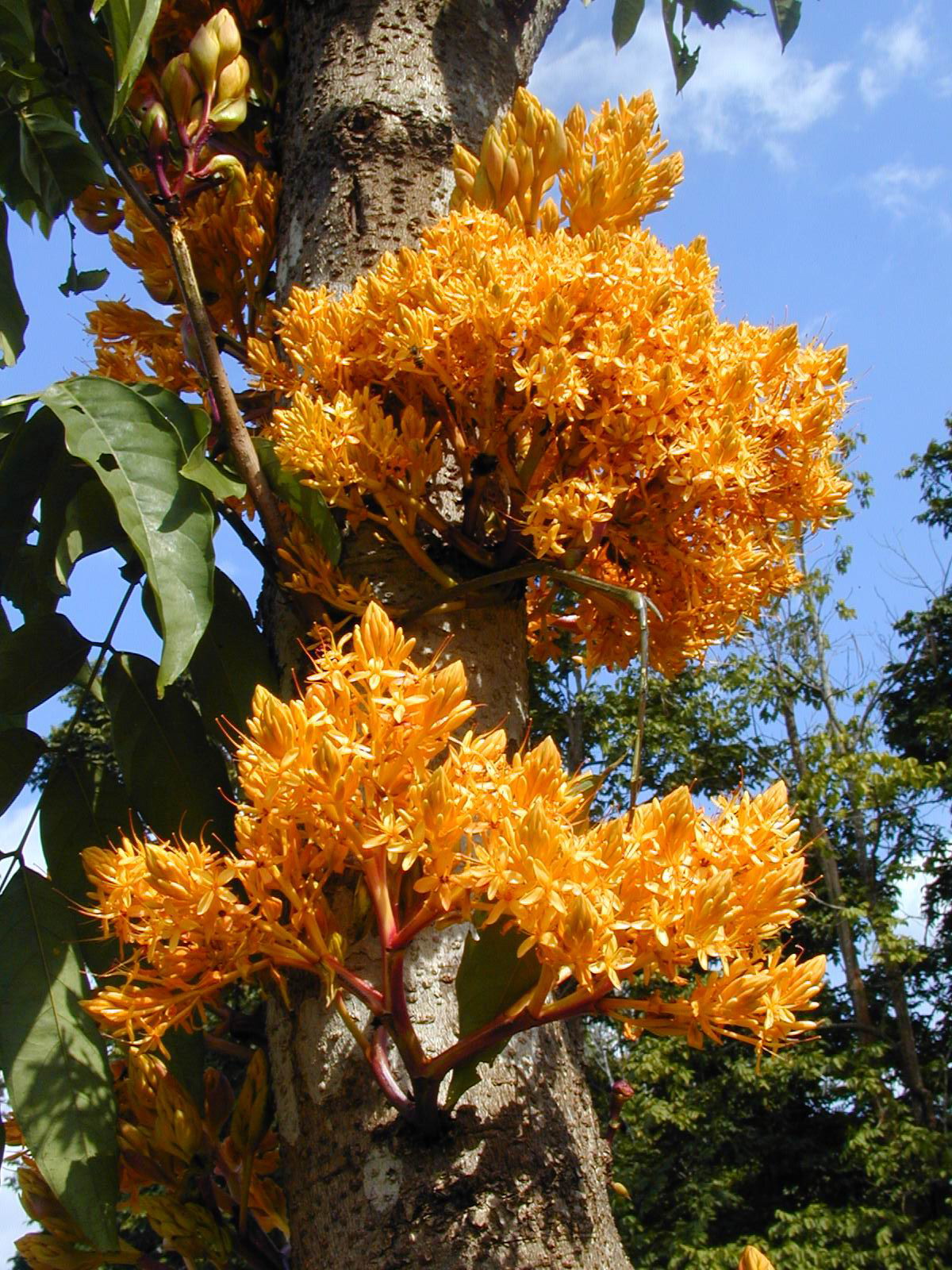 Sorrowless tree is a kind of evergreen arbor; it has beautiful shapes and exuberant leaves, and is a superb plant for sightseeing. Though the flowers of the tree are small, they are quite crowded and abloom on the trees in strings and bunch. Their flowers are golden yellow and are the flowers on aged stalks best loved by local folks.
According to legend, the Queen of the Jiapiluowei Kingdom (2500 years before today), gave birth to Sakyamuni, the founder of Buddhism, under this tree. Believing in Hinayana, all the Dai villages in Xishuangbanna have Buddhist temples and each temple plants sorrowless trees.
It's said that, a person would forget all the worries and concerns if he stands under the sorrowless tree.