Candock, Pygmy Waterlily (Nymphaea tetragona)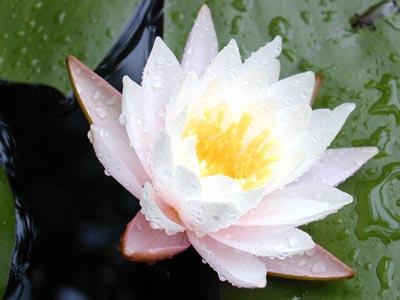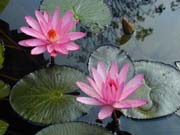 Pygmy Water Lily is a beautiful miniature waterlily, native to Meghalaya. This slightly fragrant dwarf water lily has bright red flowers with stunning yellow stamens in the center. Its leaves and flowers all float over the water surface. Its flowers are rich in colors, such as white, red, pink, yellow, blue and purple, and its blossom period is from June to August each year. Each flower could blossom 4 to 7 days, and would fall into the water to give fruits after withering away. Pygmy waterlily flowers open in the evening, but close up in the afternoon and go into sleep in the evening, thus "sleeping lotus" in Chinese.
The academic name of candock is Nymphaea, meaning a fairy living in the water. In ancient Greece and Rome, candock, just like lotus in China, was regarded as the embodiment of beautiful and holy things, and was often used as the sacrifice to Goddess. In the Bible, candock was also deemed as a "holy and pure" object.