Redbud (Bauhinia blakeana) - City Flower of Hong Kong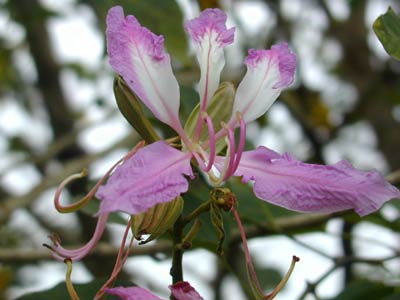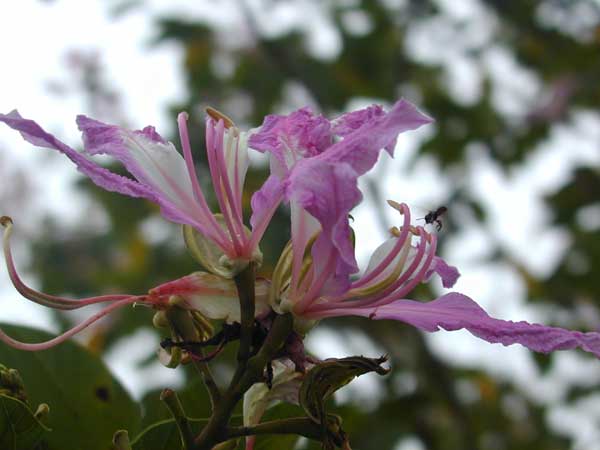 With vivid, orchid-like blossoms and two-lobed heart-shaped leaves, Bauhinia blakeana has been adding its colours to Hong Kong for centuries. When the territory returned to Chinese sovereignty in 1997, the flower was chosen as the emblem for the newly-formed Hong Kong SAR.
They are characterised by two-lobed leaves with veins radiating from the leaf base. Bauhinias are widely planted as ornamental trees in parks, gardens and roadside verges.
Regional Flag of the Hong Kong Special Administrative Region of the People's Republic of China (Hong Kong SAR) features a stylised, white, five-petal Bauhinia blakeana flower in the centre of a red field.
The design of the flag carries cultural, political, and regional meanings. The colour itself is significant; red is a festive colour for the Chinese people, used to convey a sense of celebration and nationalism.Moreover, the red colour is identical to that used in the national PRC flag, chosen to signify the link re-established between post-colonial Hong Kong and China. The position of red and white on the flag symbolises the "one country two systems" political principle applied to the region. The stylised rendering of the Bauhinia blakeana flower, a flower discovered in Hong Kong, is meant to serve as a harmonising symbol for this dichotomy.