As one of the 34 identified global biodiversity hotspots, Indo-Burma harbors great diversity in both plants and animals. However, our knowledge about the genetic diversity and structure of Indo-Burma species is still extremely poor, especially for plants, which also impedes biodiversity conservation programs in this region.
In a study published in Diversity, researchers from Xishuangbanna Tropical Botanical Garden (XTBG) presented a phylogeographic study of Ficus altissma (a fig tree widespread in Indo-Burma and closely associated with human activity) at a broad-scale across Burma, Thailand, Cambodia, Vietnam, and southern China.
The researchers aimed to explore its spatial genetic structure, based on widely and intensively sampled F. altissima across Indo-Burma and the adjacent south China ranges, using both the chloroplast psbA-trnH spacer and sixteen newly developed nuclear microsatellite markers (nSSRs).
Within Indo-Burma and south China, no clear phylogeographic structure was found in F. altissima, presumably as a result of extensive long-distance pollen flow unencumbered by any geographic barrier.
Human cultivation and human-mediated dispersal further confound population structure, but it is also likely to have had beneficial consequences for protecting genetic diversity. The results showed relatively high genetic diversity in many populations sampled from Dai villages (e.g., Nah, Che, Chi) and disturbed urban areas (e.g., Mas, Rui, Don, Pin). The six introduced populations also showed similar levels of genetic diversity with the populations collected from native areas, suggesting that they may originate from more than one source.
No geographic barriers are evident across the large study range, with F. altissima constituting a single population, and extensive human cultivation is likely to have had beneficial consequences for protecting the genetic diversity of F. altissima.
Contact
PENG Yanqiong Ph.D Principal Investigator
Key Laboratory of Tropical Forest Ecology, Xishuangbanna Tropical Botanical Garden, Chinese Academy of Sciences, Mengla, Yunnan 666303, China
E-mail: pengyq@xtbg.ac.cn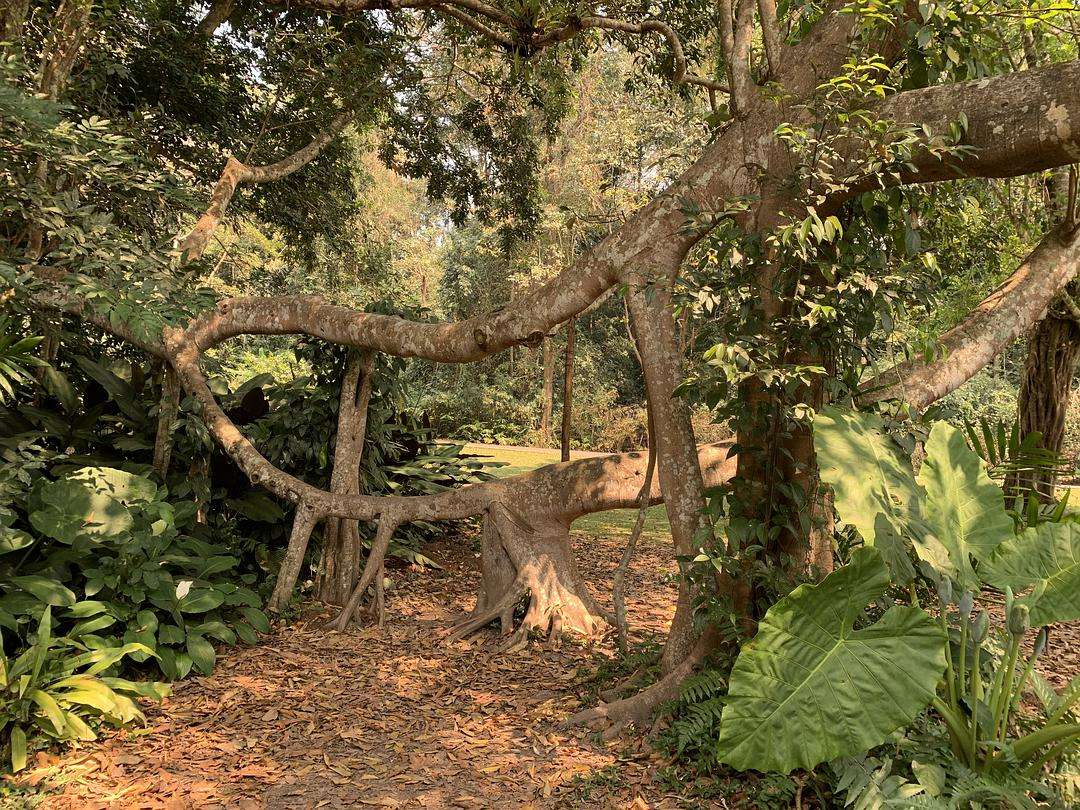 Ficus altissma in XTBG.