A herd of 15 elephants made a northbound trip from March 2020. They finally finished their epic adventures and returned to its natural habitat in August. While another herd of 17 elephants moved south into Xishuangbanna Tropical Botanical Garden (XTBG). The "wandering elephants" drew unprecedented public attention on Asian elephant conservation.
In a viewpoint published in Conservation Letters, Prof. Ahimsa Campos-Arceiz of XTBG and his collaborators addressed the causes and conservation implications of this unusual behavior.
China is home to a small but growing population of wild Asian elephants, officially estimated in 293 individuals, representing < 1% of the global total. With increasing population and decrease of mean patch size, some human–elephant conflict may happen.
Outside the reserve, both herds found abundant food, in the form of crops, and few areas free of human presence. Given the current approach to human–elephant conflict mitigation, both herds continued their movements largely unchallenged. The northbound herd, perhaps confused by unfamiliar crops and vegetation, high human-densities, and the increasing number of people following them, increased their pace and eventually reached the outskirts of Kunming.
"Dispersal––abandoning traditional home ranges to (re)colonize unoccupied areas––is expected in a growing population and has been happening in China since the mid-1990s. We can expect more elephant dispersal events in the coming years," said Ahimsa Campos-Arceiz of XTBG.
For long-term conservation, the researchers proposed to ensure that elephant conservation does not impose a large burden on local communities, by combining elephant monitoring, early warning, safe-behavior awareness, and elephant-proof fencing around high-risk villages. They then suggest expanding low-conflict habitat through a combination of protecting existing elephant refuges, restoring and managing habitats to enhance suitability, and promoting voluntary human relocation in remote areas of elephant conservation value.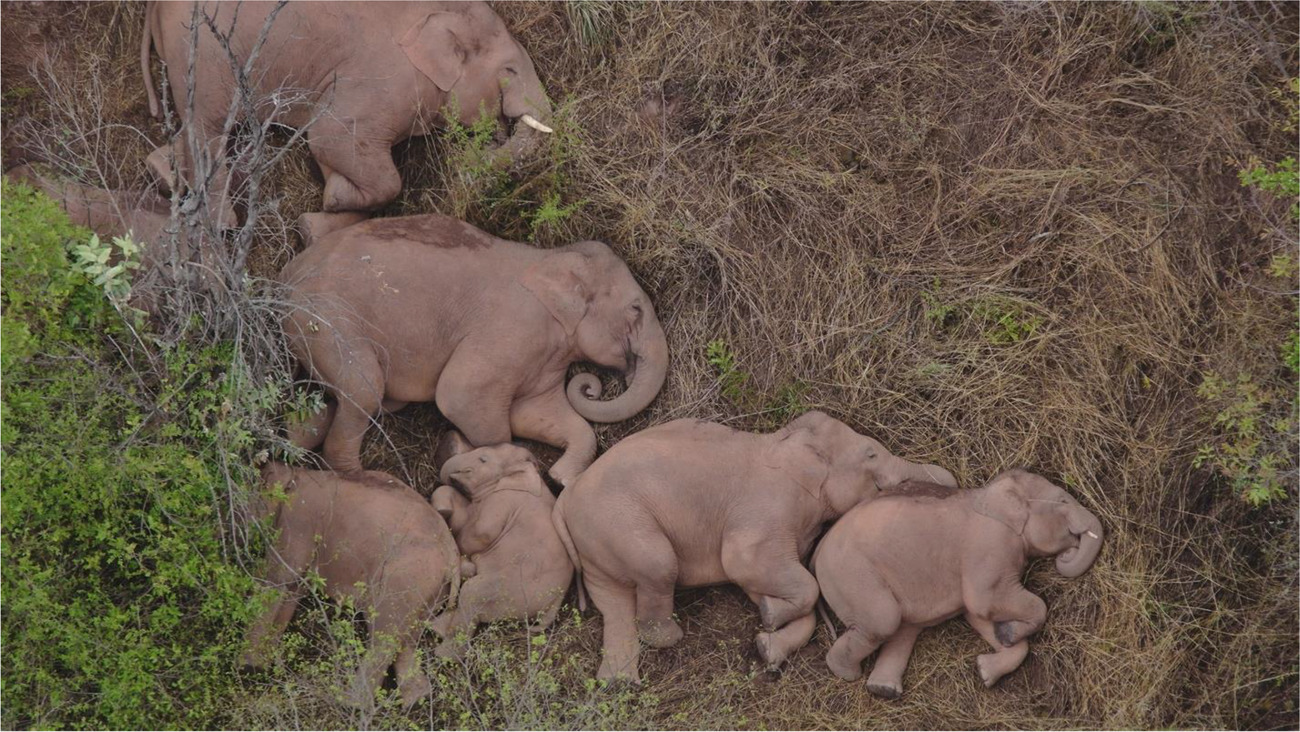 Iconic photo of elephants in the Kunming herd sleeping. (Photo credit: Yunnan Forest Fire Department)