From 2000-2004, more than 6,000 plant species collected from tropical areas of China and nearby countries were preserved in 35 living collections in Xishuangbanna Tropical Botanical Garden (XTBG). These include about 100 Annonaceae (the custard apple family) collections, among which twelve small trees have been continuously flowering and fruiting in recent years.
The small trees are characterized as species in the genus Meiogyne (a medium-sized genus in Annonaceae) but distinguished from other known species.
XTBG researchers carried out morphological comparisons and phylogenetic analyses on the Meiogyne materials. Both the molecular and morphological data support the placement of the new species in Meiogyne. It differs from all previously described species, and therefore unequivocally represents a new species.
The researchers named it as Meigoyne oligocarpa and got it published in PeerJ.
Meiogyne oligocarpa
is distinct among Meiogyne species in having a combination of characters, including up to four carpels per flower, bilobed sparsely hairy stigmas, cylindrical monocarps with a beaked apex, and seeds in two series.
It is most similar to Meiogyne kanthanensis, but differs in having smaller leaves with more secondary veins, shorter pedicels, stigmas that are bilobed and distinctly less hairy, and cylindrical monocarps with a beaked apex.
According to records, it was introduced from He-kou County, Yunnan Province in 2001. Up to now, the species is known only from 12 individuals cultivated in XTBG.
"I have undertaken extensive field survey in He-kou County and adjacent regions, but failed to locate any wild populations of Meiogyne oligocarpa ," said TAN Yunhong of XTBG.
"Our study highlights the essential role of botanical gardens in biodiversity conservation," said TAN.
Contact
TAN Yunhong Principal Investigator
Center for Integrative Conservation, Xishuangbanna Tropical Botanical Garden, Chinese Academy of Sciences, Menglun, Mengla, Yunnan 666303, China
E-mail: tyh@xtbg.org.cn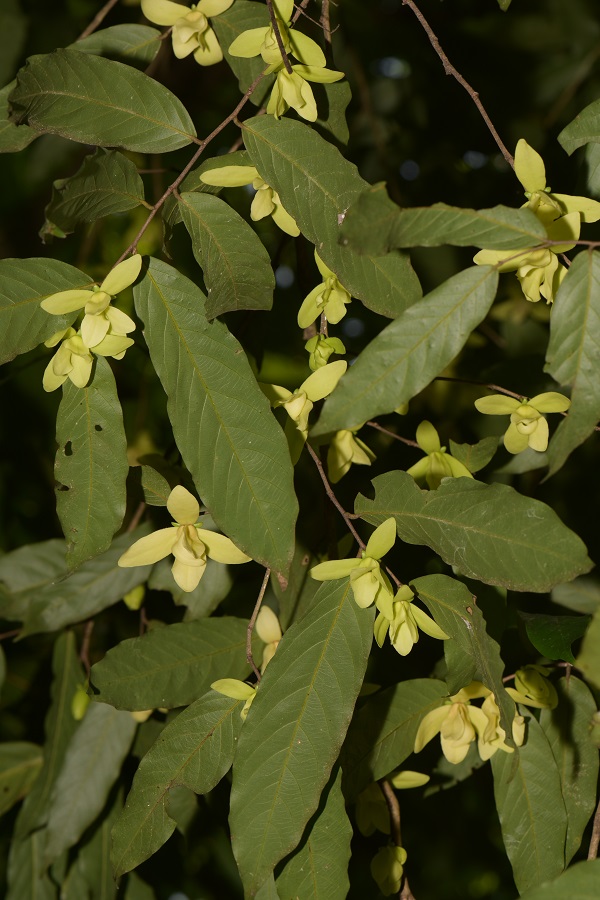 Meiogyne oligocarpa (Image by YANG Bin)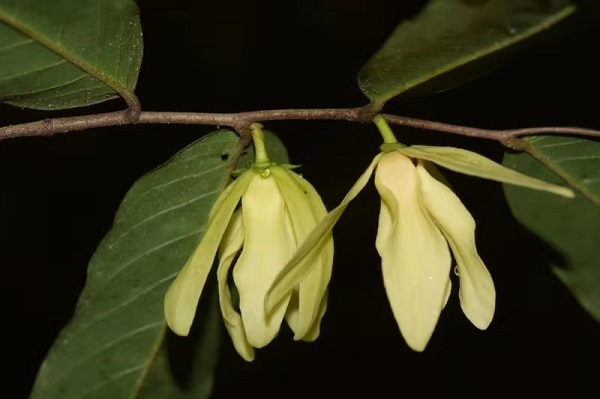 Flowers of Meiogyne oligocarpa (Image by YANG Bin)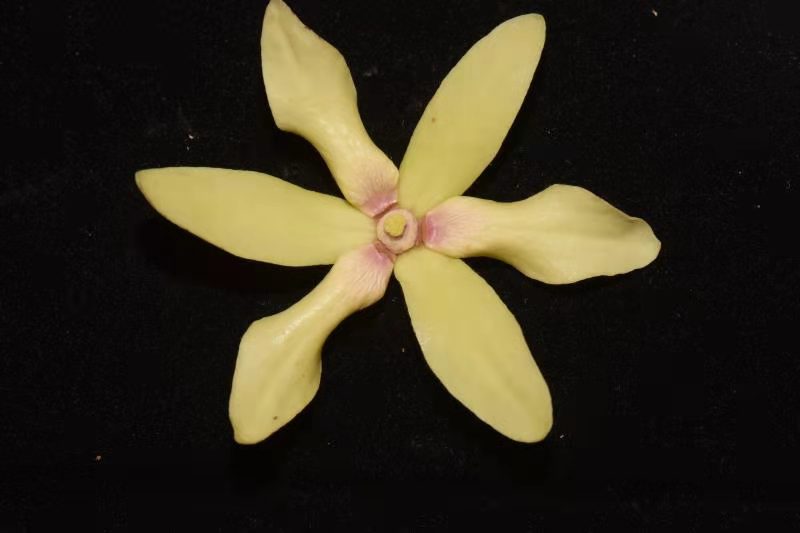 Individual flower of Meiogyne oligocarpa (Image by YANG Bin)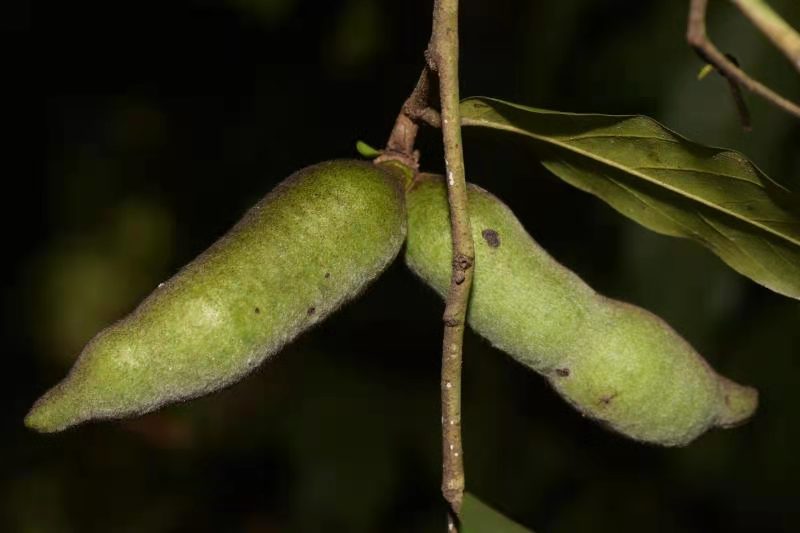 Fruits of Meiogyne oligocarpa (Image by YANG Bin)