The transition from tropical to subtropical (warm temperate) evergreen forests is more clearly apparent in East Asia, from Nepal to the western Pacific coast, than elsewhere in the tropics.
In a study published in Plant Diversity, Prof. Peter Ashton and Prof. Zhu Hua reviewed the nature of tropical-subtropical evergreen forest transition in East Asia. They hypothesized the physical, ultimately climatic, factors that may maintain it, with a special focus on how the increasing instability and warming of climates will affect these forests.
Their focus is on trees and forests; specifically, they examine how trees and forests change at the tropic–temperate interface.
They first review the ecology of the elevational gradient in the montane forests of ever wet equatorial and seasonally dry northern tropical Asia, and the existence and nature of zonal ecotones.
They then discuss the extent that tropical taxa range north of the tropical margin in Chinese subtropical forests, and that temperate taxa range south of this margin, with emphasis on species distributions.
They furthermore examine the tropical forest ecosystems of southern China in their regional and global contexts, and evaluate the continuity of elevational and latitudinal gradients in evergreen forests.
The authors recognize that a gradient in forest structure, physiognomy, and floristics, including declining diversity, exists up the slopes of tropical East Asian mountains, and that this gradient is broadly correlated with a complex climate gradient in which temperature is paramount.
However, this gradient is broken by ecotones between the major forest formations, each of which correlate with a single limiting climatic factor. This limiting climatic factor in turn may mediate changes in the soil.
The warm temperate evergreen forests of East Asia differ importantly from warm temperate evergreen forests in other parts of the world. Specifically, warm temperate evergreen forests of East Asia have a unique climate, which justifies calling these forests alone subtropical.
Contact
ZHU Hua Ph.D
Center for Integrative Conservation, Xishuangbanna Tropical Botanical Garden, Chinese Academy of Sciences, Menglun, Mengla, Yunnan 666303, China
E-mail: zhuh@xtbg.ac.cn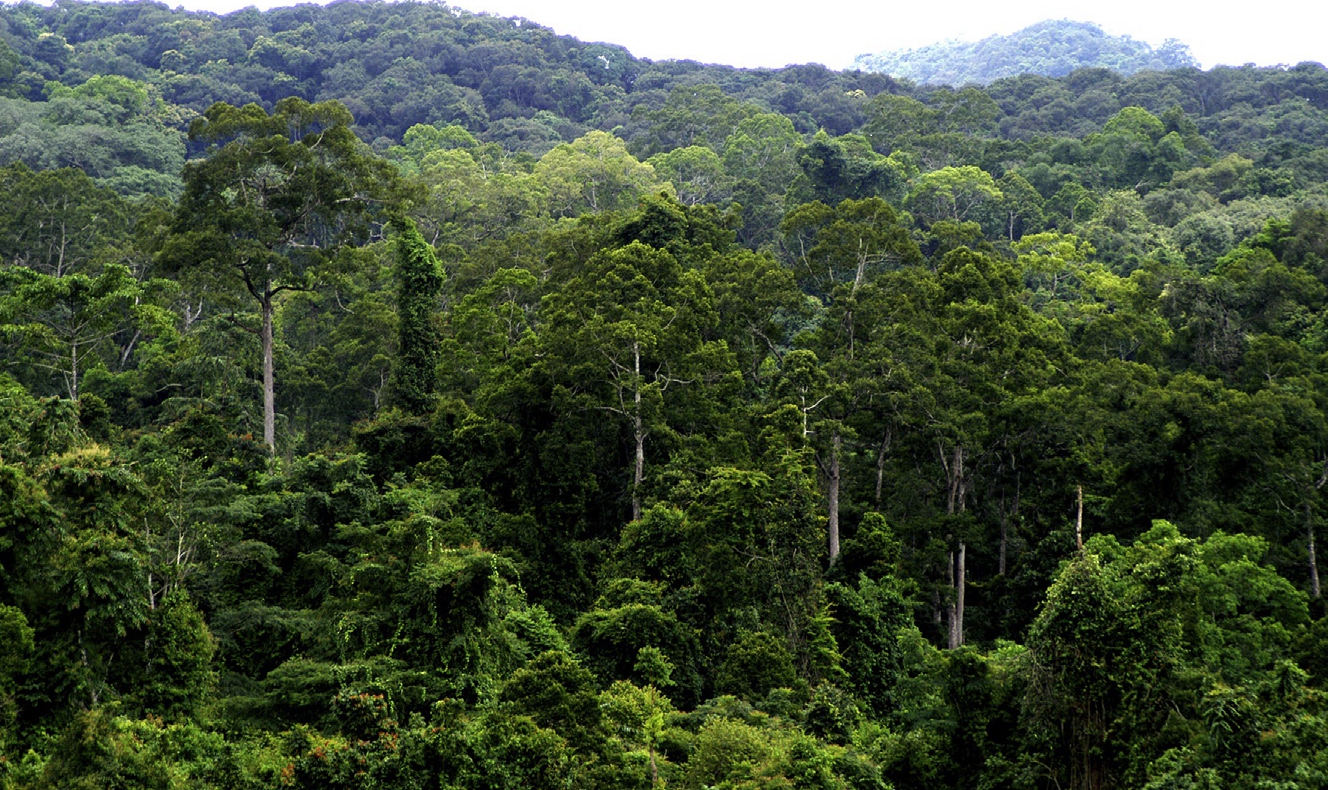 Lowland northern seasonal evergreen dipterocarp forest in Xishuangbanna (Image by ZHU Hua)