Myanmar is botanically rich and floristically diverse: one of the world's biodiversity hotspots. Over the past 20 years, a large amount of new plant species have been discovered in Myanmar. Compared with adjacent areas, however, the species discovery rate in Myanmar is low. There is an urgent need for a greatly expanded effort to discover new species before they go extinct.
This is part of a study published in Plant Diversity, discussing contributions to the Flora of Myanmar from 2000-2019.
Researchers from Xishuangbanna Tropical Botanical Garden (XTBG) compiled a list of new and newly recorded plant taxa described in Myanmar from 2000 to 2019 based on an exhaustive survey of the literature.
They extracted data on the distribution of each taxon at the state or region level from the type specimens or other specimen localities cited in the original published literature.
To analyze the conservation status of new taxa endemic to Myanmar, they also included initial conservation assessments for species according to IUCN criteria.
"Although the increase in new and newly recorded taxa is encouraging, it also reflects the incompleteness of our current knowledge of the flora of Myanmar and the urgent need for a greatly expanded effort," said TAN Yunhong, principal investigator of the study.
"We have completed 9 field expeditions in Myanmar over past years and revealed undescribed species and new records. We hope more young scientists will get involved in plant taxonomy, to work on inventories, identification, nomenclature, herbarium work, and comparative studies," said a scientist at the Southeast Asia Biodiversity Research Institute, Chinese Academy of Sciences (CAS-SEABRI).
Contact
TAN Yunhong Principal Investigator
Center for Integrative Conservation, Xishuangbanna Tropical Botanical Garden, Chinese Academy of Sciences, Menglun, Mengla, Yunnan 666303, China
E-mail: tyh@xtbg.org.cn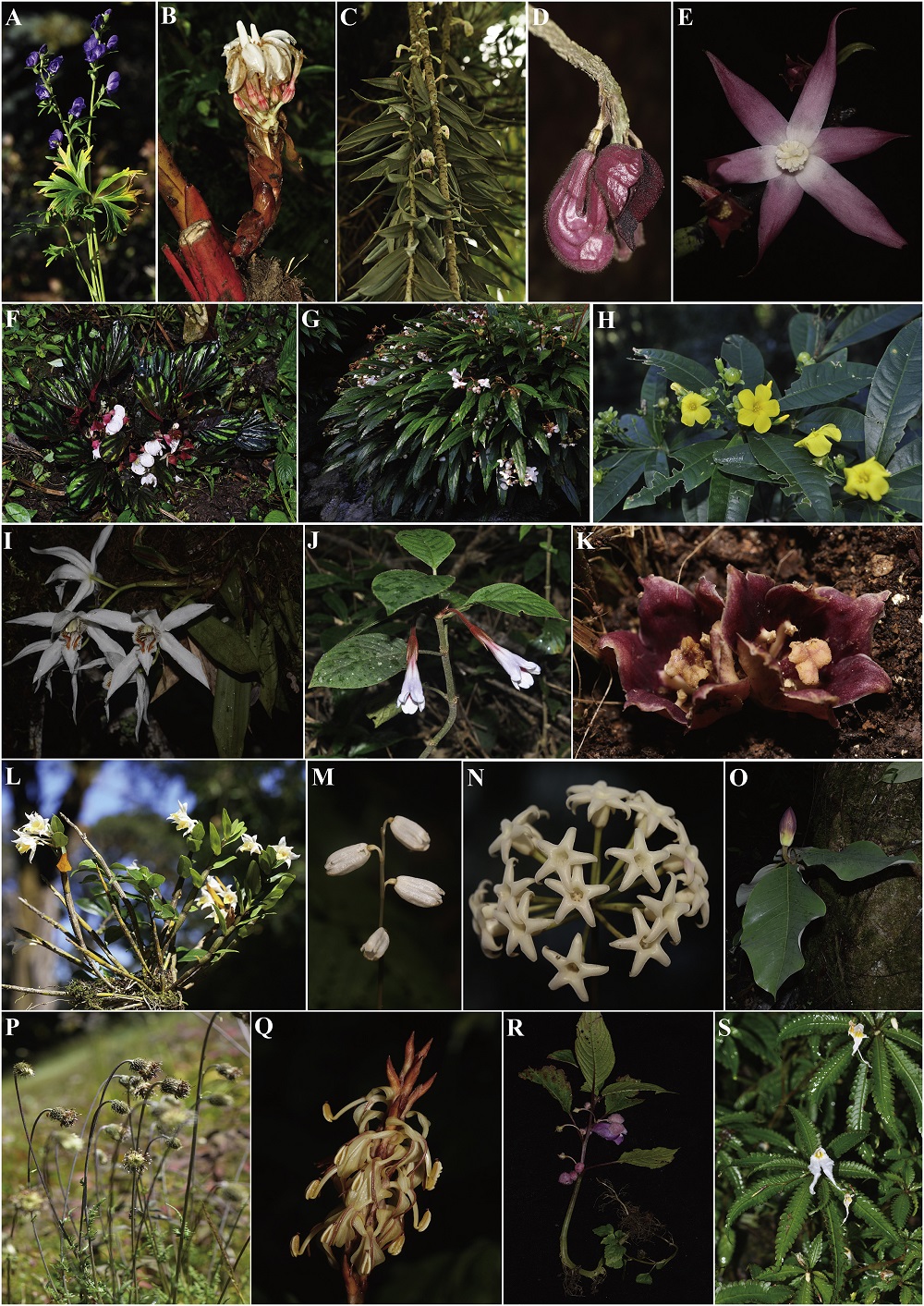 Some representative new species discovered in Myanmar. (Image by YANG Bin)