A fossil is an organism or its remains that were preserved during geological time. They are direct evidence of biodiversity and environmental history. The study of Cenozoic plant fossils in the QTP has been relatively insufficient compared to other paleontological categories. During recent comprehensive scientific expeditions, megafossils of Cenozoic plants were discovered throughout the plateau.
In a recent study published in Science China Earth Sciences, researchers from Xishaungbanna Tropical Botanical Garden (XTBG) reported on the Pliocene Zanda Xiangzi megafossil flora from the western Qinghai-Tibet Plateau for the first time. Twenty-one species belonging to 12 genera and 10 families were identified.
Studies showed that Pliocene vegetation in the Xiangzi area of Zanda Basin was dominated by plateau shrubs. Small-leaved deciduous shrubs such as Caragana, Spiraea, Cotoneaster, Potentilla fruticosa, and Hippophae were main components of the community.
The researchers reconstructed Pliocene climate by using different approaches based on species composition and leaf morphological characteristics.
The results indicated that Pliocene temperatures and precipitation were higher than the present, with clear seasonality. The elevation of the study area during the Pliocene was close to the present. Aridification of the plateau after the Pliocene has driven vegetation transformations from shrub to deserts.
"This study provided basic data for understanding the plant diversity, vegetation evolution process and their responses to environmental changes in the plateau", said Prof. ZHOU Zhekun, correspondence author of the study.
Contact
ZHOU Zhekun Ph.D
Key Laboratory of Tropical Forest Ecology, Xishuangbanna Tropical Botanical Garden, Chinese Academy of Sciences, Mengla, Yunnan 666303, China
E-mail: zhouzk@xtbg.ac.cn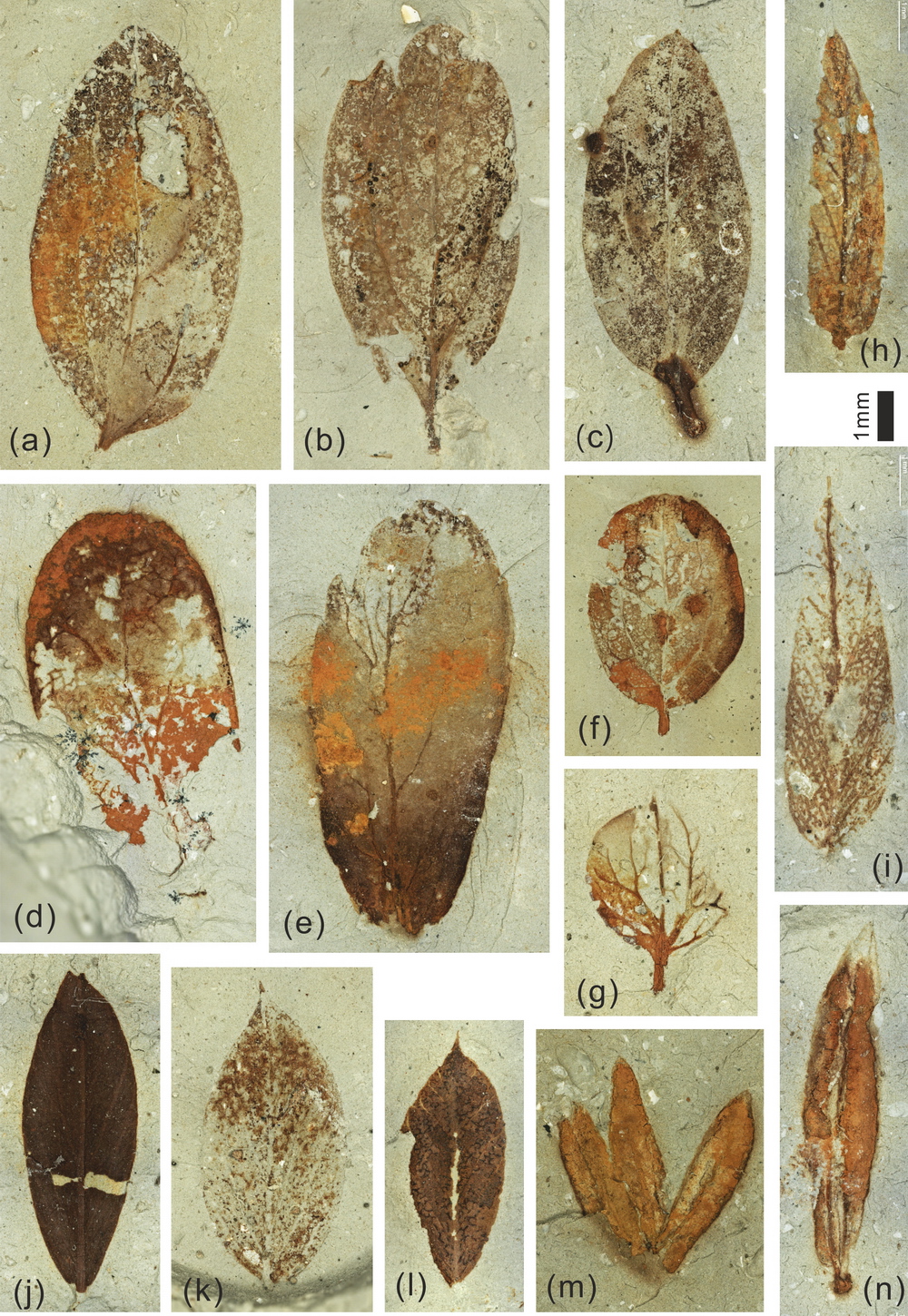 Taxa from Zanda Xiangzi flora: Nanophyll & Leptophyll