Xishuangbanna Tropical Botanical Garden (XTBG) will further join hands with Lao Biotechnology and Ecology Institute (BEI) to promote cooperation in human resource development and capacity building, biodiversity and ecosystem research and conservation, sustainable management of natural resources in the mutual interested areas, technology transfer and application, and academic exchange, etc.
The news is released from a renewal signing ceremony of Memorandum of Understanding (MoU) between XTBG deputy director Gan Fanyuan and Dr. Keovivone Outthachak, head of BEI of Ministry of Agriculture and Forestry (MAF), during MAF representatives' visit to XTBG from August 13 to 16.
According to the renewed MoU, the two sides will conduct joint biological and biodiversity inventory in those conservation strategic areas and least scientific known areas and transboundary regions between Lao PDR and China. They will also cooperate in building tropical rainforest permanent research plot in a proper site of Lao PDR.
XTBG will help BEI for human resource development and capacity building, by postgraduate education and offering short-term training program for students, researchers, and administrative personnel, etc. The two sides will enhance and provide more support for the Lao office of the CAS Southeast Asia Biodiversity Research Institute (CAS-SEABRI) in BEI.
The cooperation agreement is a renewal of the MoU signed in 2017. It is to further deepen and promote biodiversity studies in Lao PDR.
During their stay in XTBG, Dr. Keovivone Outthachak and her companions looked around research facilities, living collections and Bubeng field station.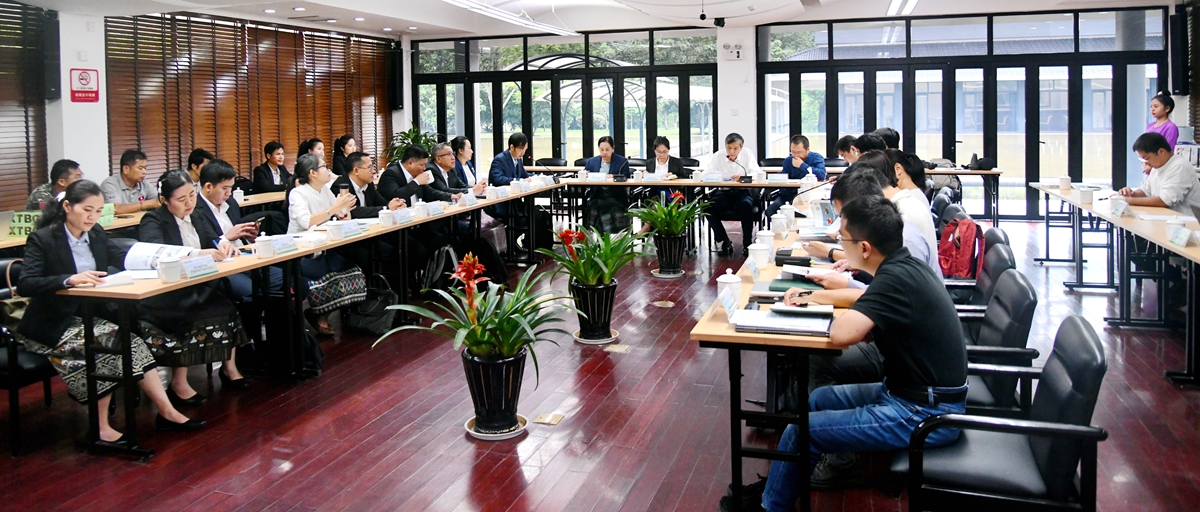 The two sides have a meeting.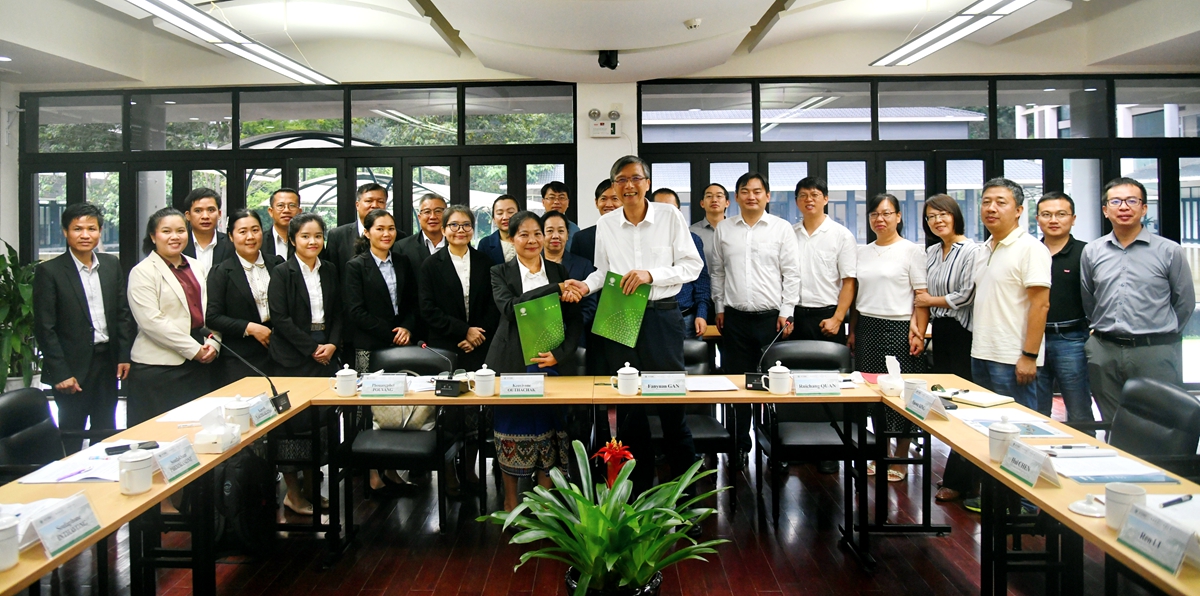 XTBG and BEI renew MoU.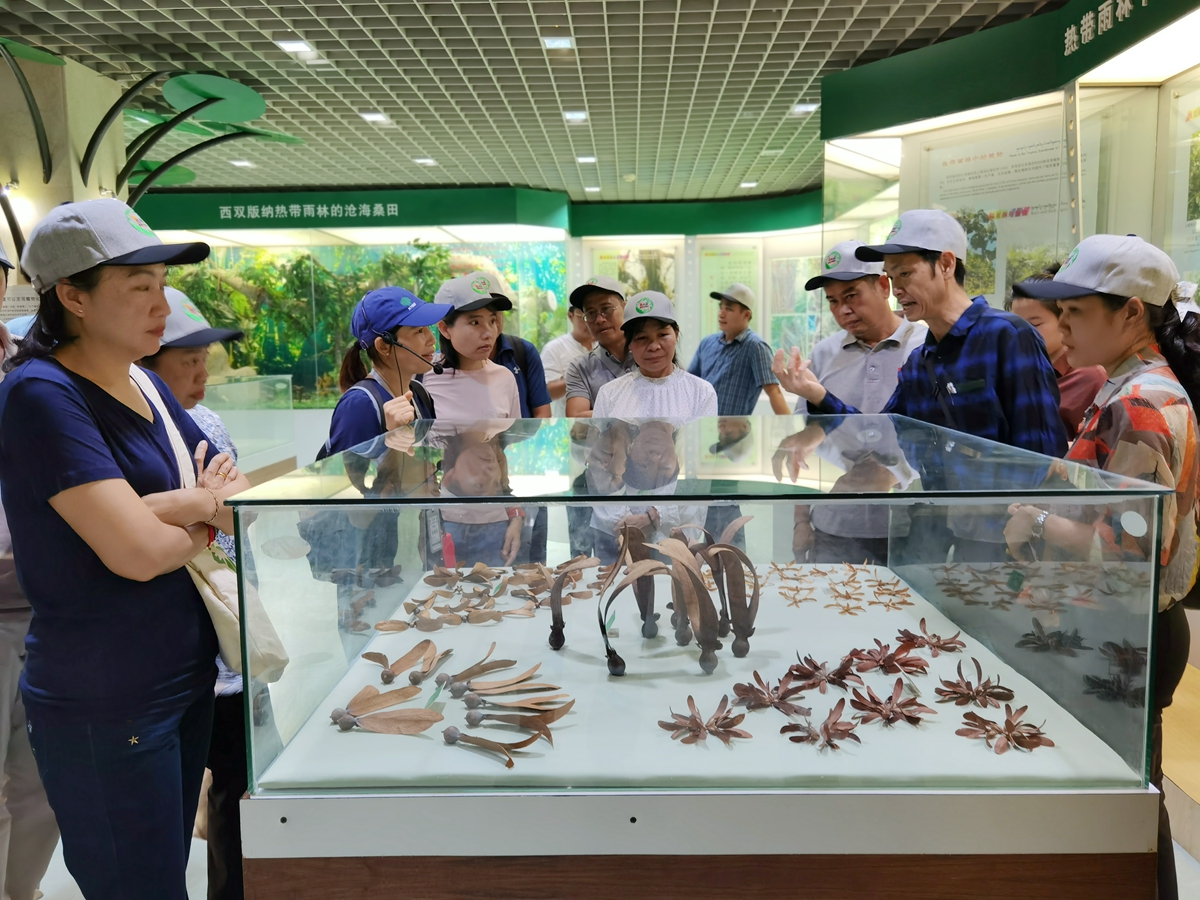 Visiting rainforest museum within XTBG.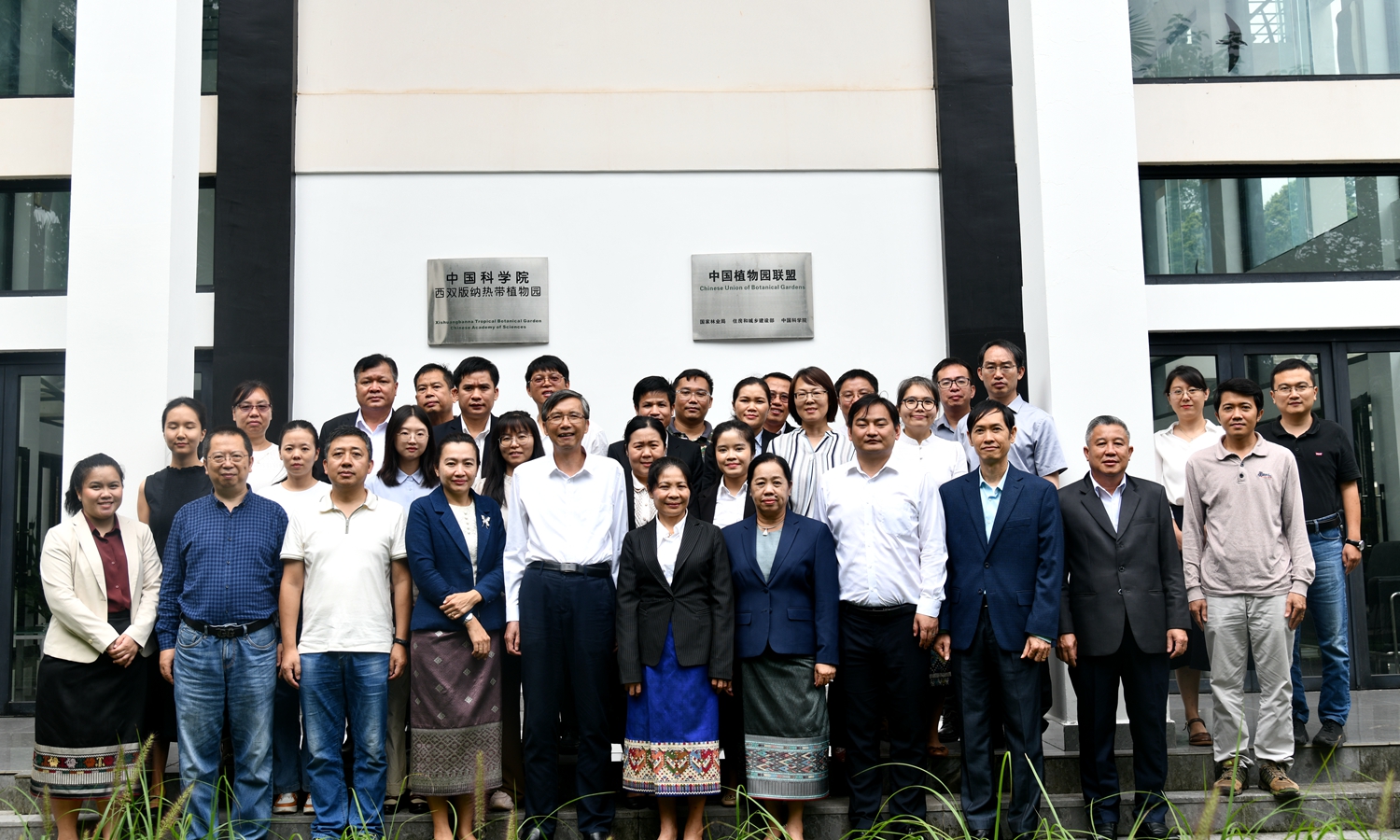 Participants pose a group photo.