From July 20-22, researchers from Xishuangbanna Tropical Botanical Garden (XTBG) and many national nature reserve administrations and forestry institutions of Yunnan province gathered together at XTBG to discuss the research and conservation of Dipterocarpaceae plants. The theme of the meeting is "Combining in situ and ex situ to protect rare Dipterocarpaceae plants".
"Dipterocarpaceae plants are typical lowland tropical trees, and are usually regarded as the flagship species of Asia tropical rainforest. Conserving the rare Dipterocarpaceae plants is to meet strategic need of the nation. XTBG is willing to work together with nature reserve administrations and other colleagues to research and conserve this important plant family," said GAN Ganyuan, CPC secretary of XTBG.
The researchers participated in the reintroduction of Dipterocarpaceae plants into the wild. 130 individuals of 8 Dipterocarpaceae species were reintroduced to the Green Stone forest, including Parashorea chinensis, Dipterocarpus retusus, Vatica mangachapoi, Shorea robusta, Hopea odorata, etc.
At the academic meeting, researchers reported collection history, research and utilization of Dipterocarpaceae plants, and biodiversity conservation work. The Global Conservation Consortium for Dipterocarps was specially introduced.
Most importantly, the participants reached common consensus on biological conservation in southern tropical areas of China and trans-boundary areas. They signed Proposal for conservation of Dipterocarpaceae plants.
"XTBG will collaborate with colleagues from both home and abroad to carry out background investigation and integral conservation of Dipterocarpaceae plants ," said Xing Yaowu, deputy director of XTBG, at his concluding remarks.
More than 100 people participated in the meeting, including researchers from XTBG, Daweishan National Nature Reserve, Huanglianshan National Nature Reserve,Jinping Fenshuiling National Nature Reserve, Xsihuangbanna National Nature Reserve, Tonbiguan Provincial Nature Reserve, etc.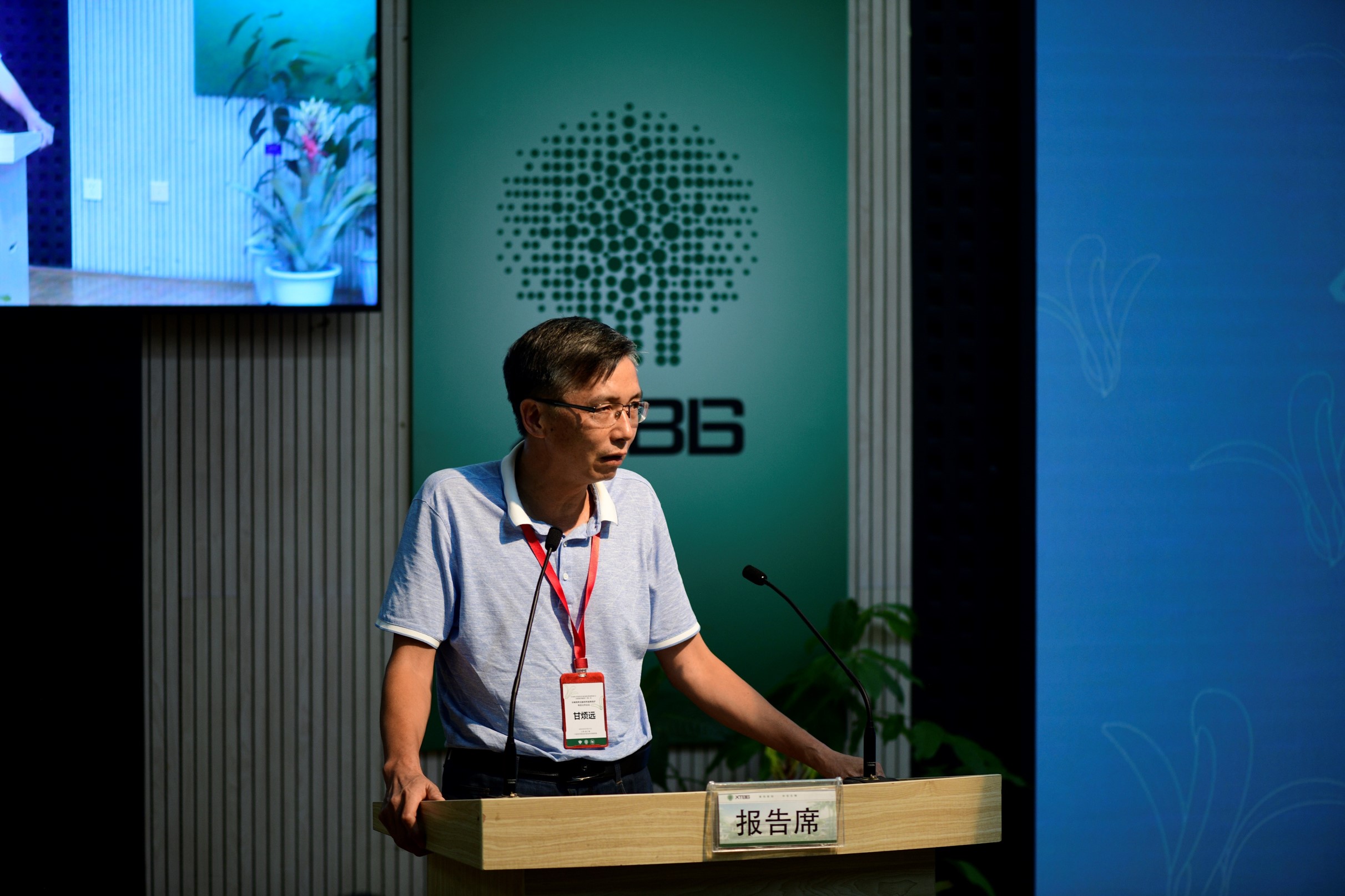 Prof. Gan Fanyuan speaks.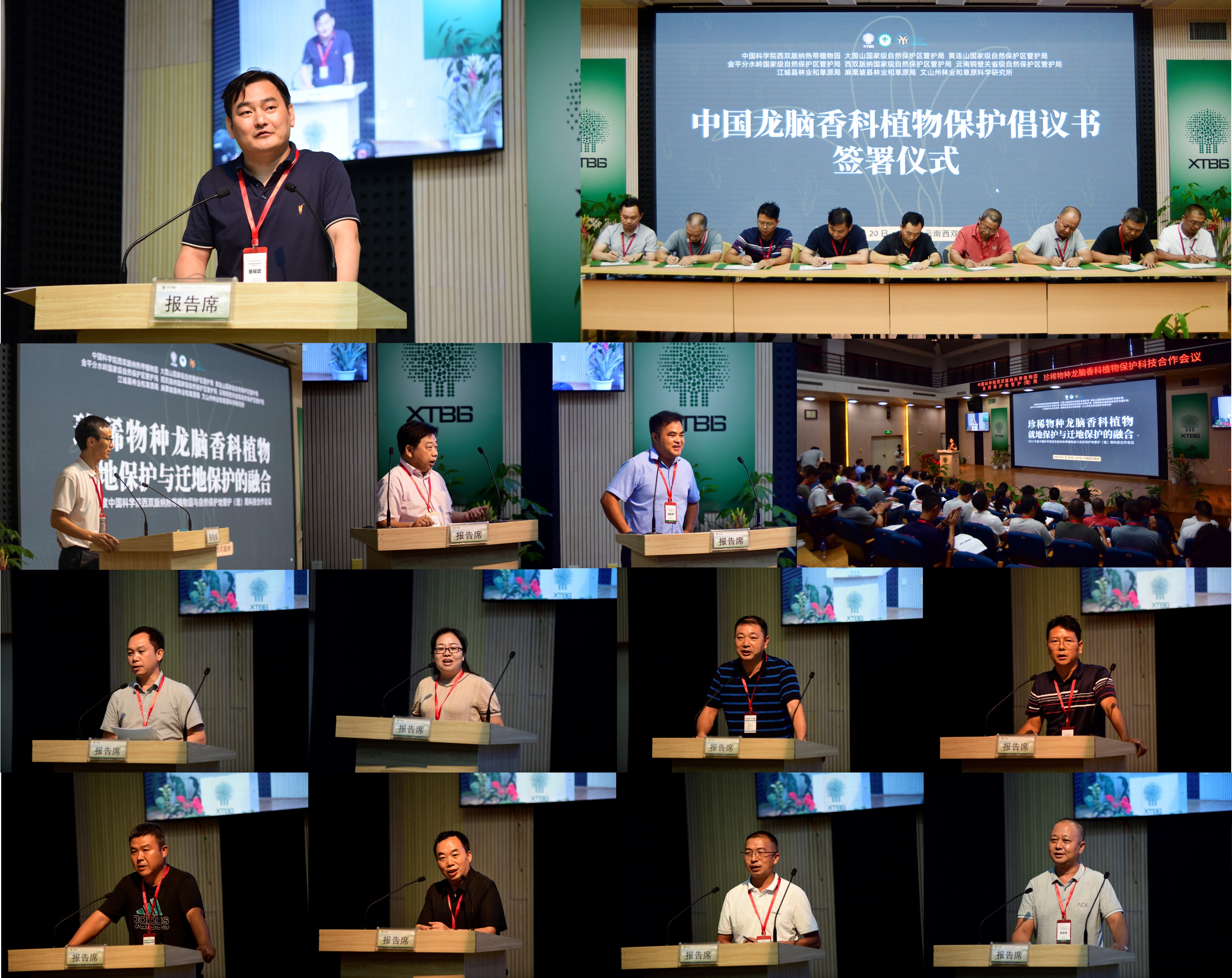 Speakers at the academic meeting.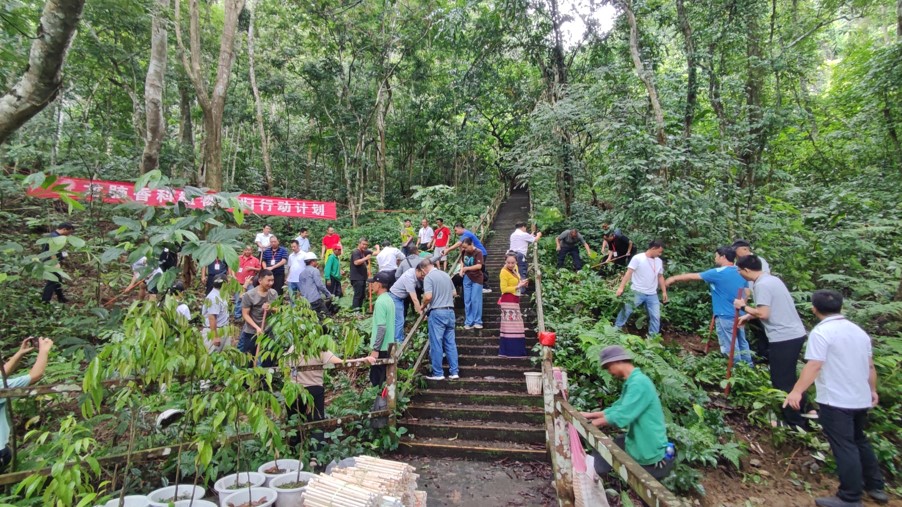 Reintroducing Dipterocarpaceae plants into the wild.