Prof. Yang Yongping, director of Xishuangbanna Tropical Botanical Garden (XTBG), headed up an 8-person delegation to Lao PDR from April 23-26. During their stay in Lao, XTBG delegation visited many related units and discussed cooperation.
On April 25, a memorandum of understanding (MoU) was signed between XTBG and the Lao-China Joint Venture Investment Co., Ltd. (LCJV). As representative of XTBG, Prof. Yang Yongping signed the MoU.
According to the MoU, the two sides will cooperate in science and technology, personnel training and exchange, and technology transfer, etc. Both sides will join hands to contribute to the green development of the Vientiane Saysettha Development Zone (SDZ).
While visiting the Vientiane Saysettha Development Zone (SDZ), Prof. Yang Yongping exchanges ideas of greening and landscaping of the SDZ with his counterpart of LCJV.
The LCJV, mainly invested by China's Yunnan Construction and Investment Holding Group (YCIH), is the company that undertakes the SDZ construction, which actively engages with environment ministries of both China and Laos to promote the project. The project is one of the 10 low-carbon demonstration zones which are developed by China in developing countries. It is an important part in the green and sustainable development cooperation in the implementation of the action plan on the China-Laos community with a shared future.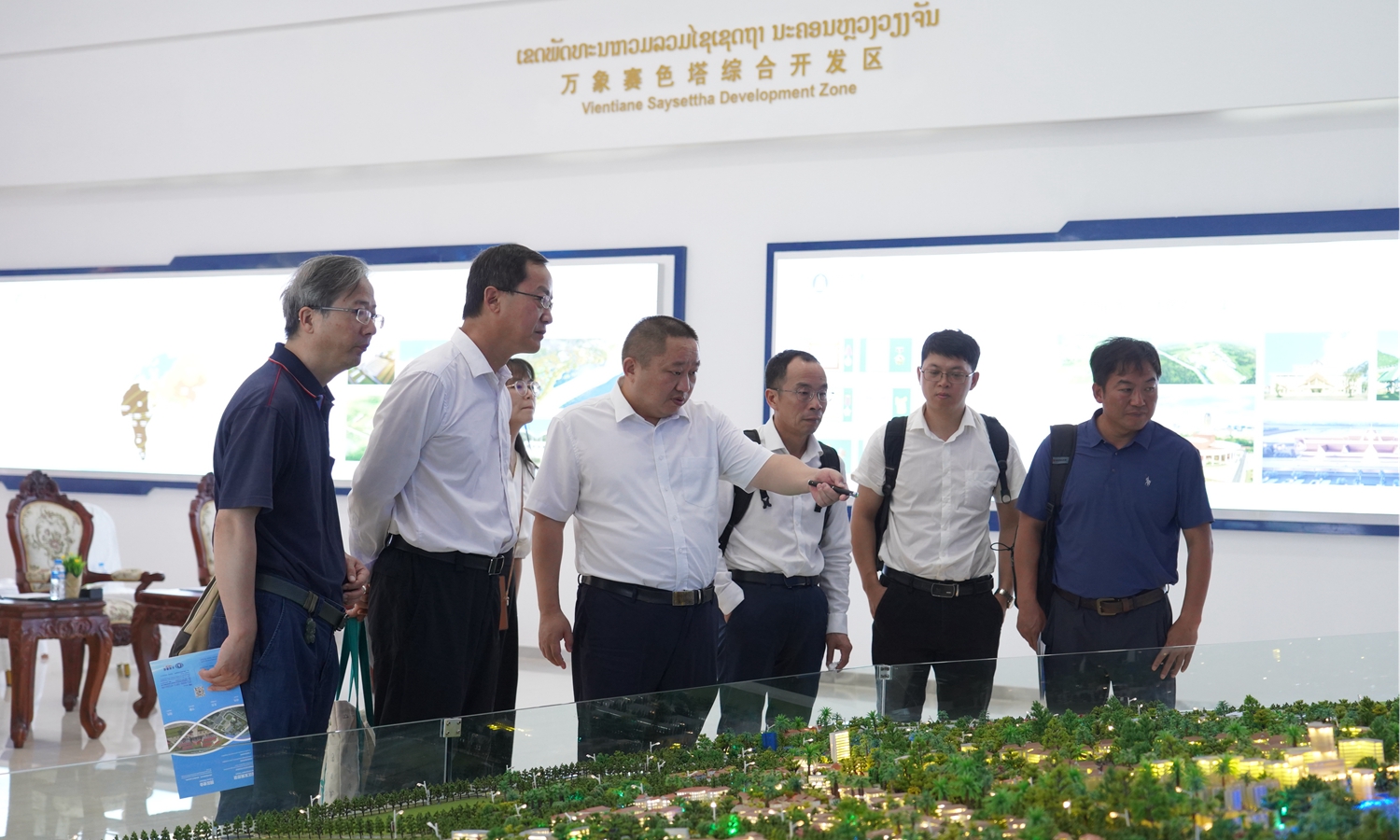 XTBG delegation visit the Vientiane Saysettha Development Zone (SDZ)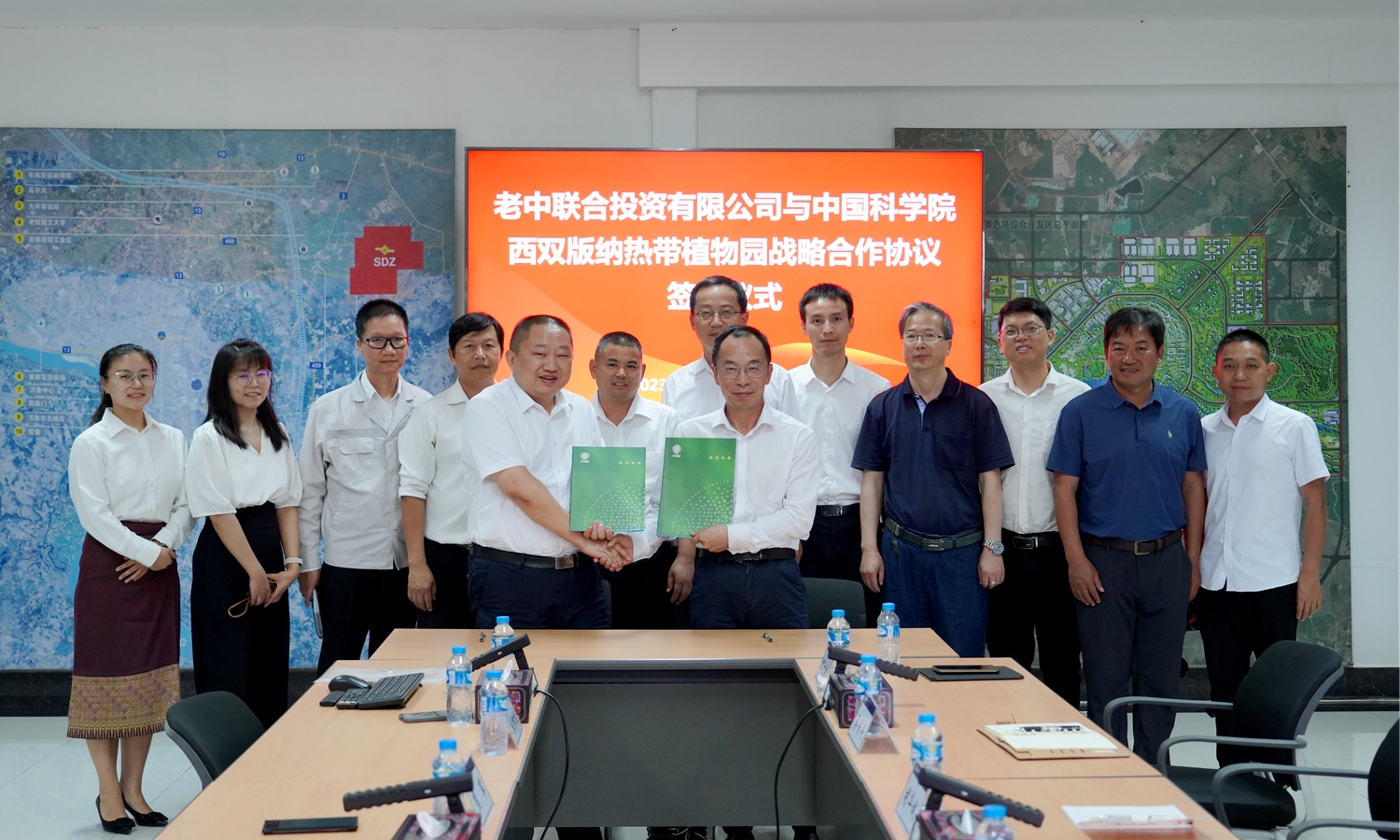 XTBG and LCJV sign MoU.