A cooperation agreement was signed between Xishuangbanna Tropical Botanical Garden (XTBG) and Qingdao Agricultural University (QAU) on March 10. As representatives of the two sides, XTBG deputy director Prof. Xing Yaowu and vice president Prof. Liu Chunxia of QAU signed the agreement.
According to the agreement, the two sides will cooperate in discipline construction (focusing on forest science), by taking into advantages of both sides. They will also cooperate in platform construction, application of key research projects, project management, personnel training, etc.
XTBG director Prof. Yang Yongping and QAU president Liu Xinmin witnessed the signing ceremony. They both showed support to the cooperation and expected to see full success.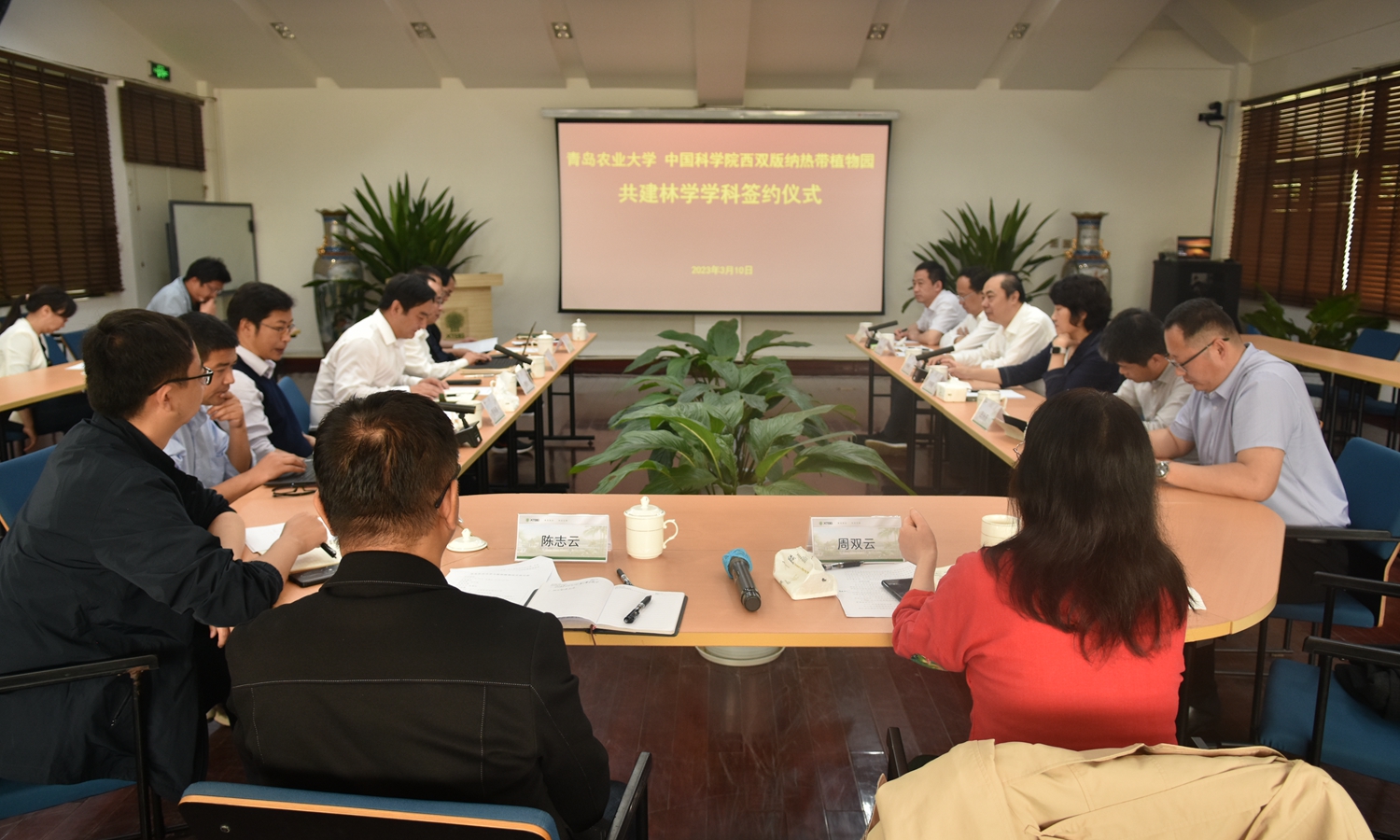 XTBG and Qingdao Agricultural University have a discussion meeting.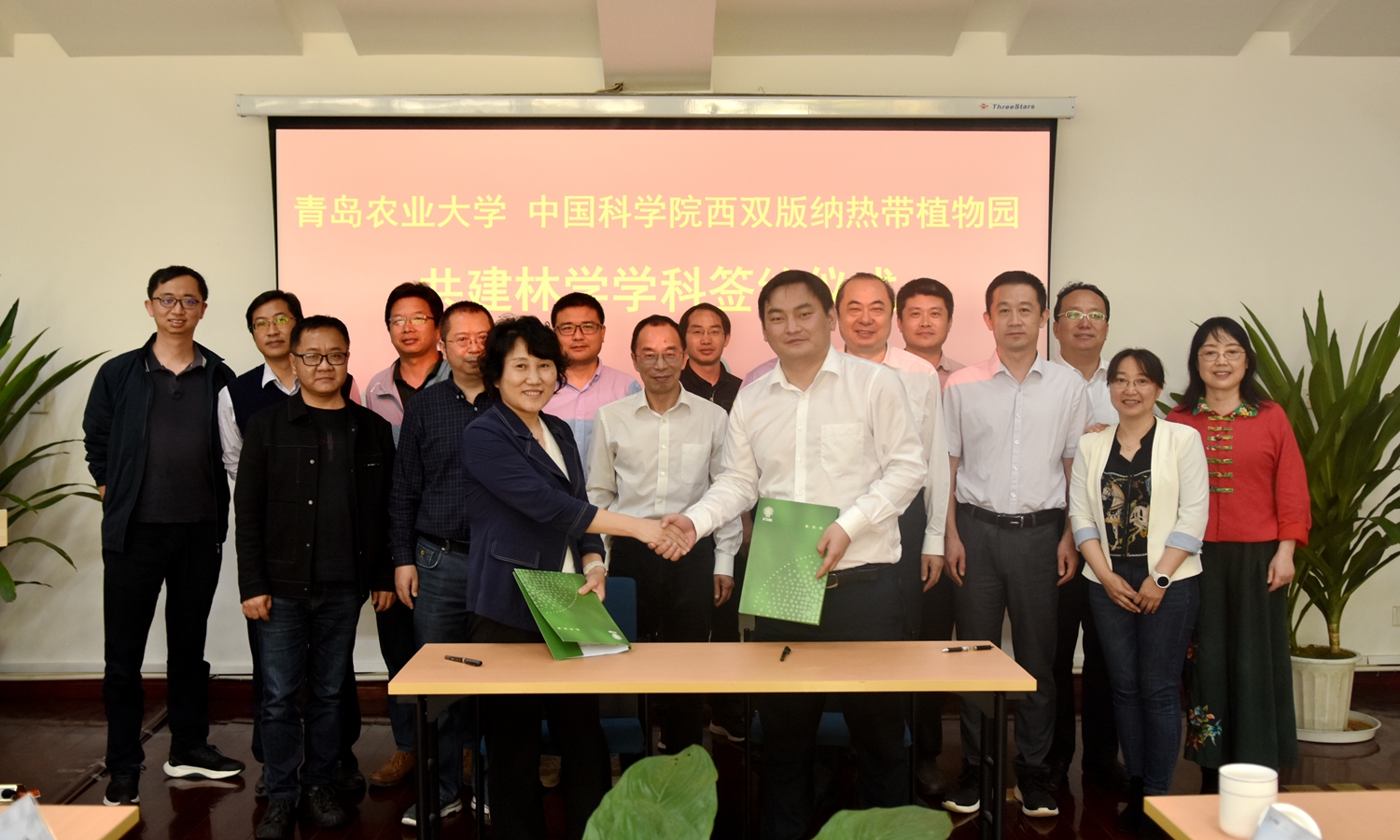 XTBG and Qingdao Agricultural University sign agreement.