Prof. Ian T. Baldwin of Max Planck Institute for Chemical Ecology paid a visit to Xishuangbanna Tropical Botanical Garden (XTBG) on December 14-16. He made a lecture entitled "Learning about plants from the organisms that eat them" both onsite and online on December 15, which brought together an audience of 300. The lecture raised heat discussion among the audience.
Prof. Ian T. Baldwin's visit was accompanied by Prof. Wu Jianqiang of Kunming Institute of Botany (KIB).
During his stay in XTBG, Prof. Ian T. Baldwin had communications with XTBG researchers including Chen Jin, visited some living collections, the Institutional Center for Shared Technologies and Facilities, nursery, and the breeding base, etc.
Ian T. Baldwin focuses on Botany, Nicotiana attenuata, Herbivore, Manduca sexta and Ecology. His Botany research includes themes of Jasmonic acid and Nicotiana, Nicotiana sylvestris, Solanaceae. Ian T. Baldwin has included themes like Flor, Jasmonate, Protease, Transformation and Pollinator in his Nicotiana attenuata study.
The Herbivore study combines topics in areas such as Plant defense against herbivory, Insect and Predation. His work carried out in the field of Manduca sexta brings together such families of science as Biochemistry, Gene and Cell biology. The concepts of his Ecology study are interwoven with issues in Evolutionary biology and Variation.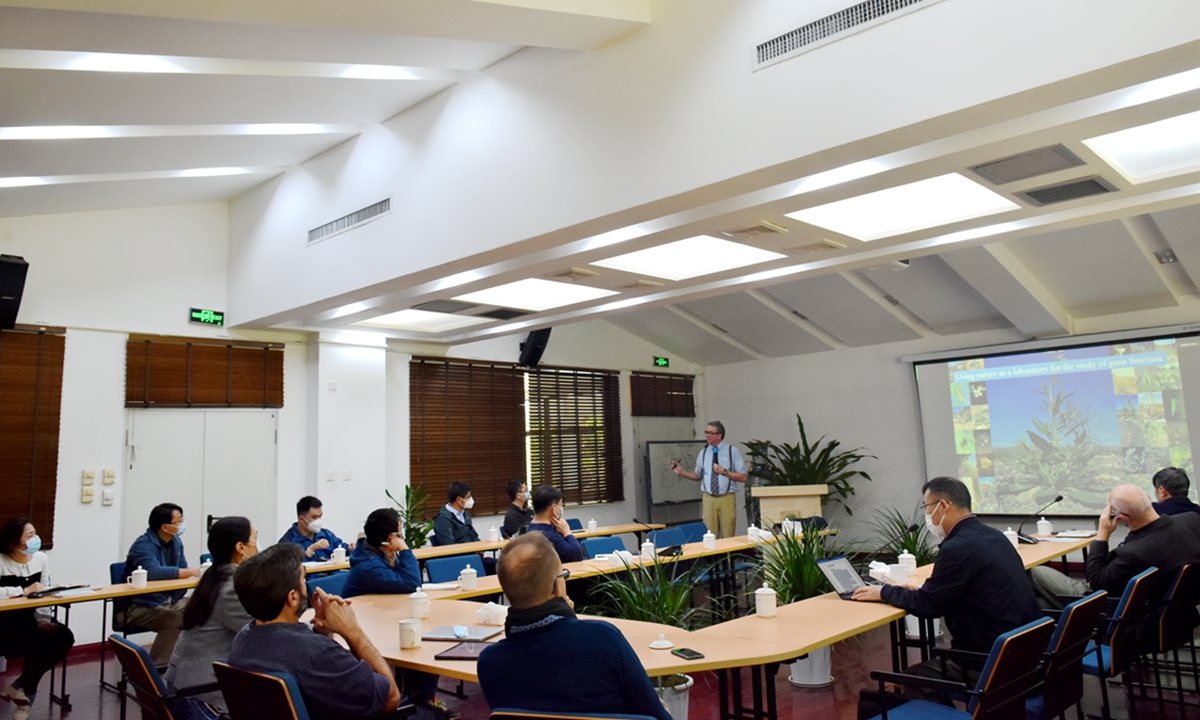 Ian T. Baldwin delivers a lecture at XTBG.