A symposium of the 2022 Advanced Field Course in Ecology and Conservation - Xishuangbanna (AFEC-X 2022) was held at the Conference Hall of Xishuangbanna Tropical Botanical Garden (XTBG) on November 27, which marked the completion of the six-week intensive training course. 27 onsite students and 5 online students presented their findings in their independent t projects module of 10 mini projects.
Their research projects were as following:
1. The long-term impacts of Advanced Fieldcourse in Ecology and Conservation – XTBG (AFEC-X)
2. Identifying habitat connectivity and conservation priority areas for Asian elephants in the China-Laos border
3. Inconvenient truth about dummy caterpillar: Estimating predation pressure across forest types and vertical stratification
4. Humidity but not morphological traits mediates thermal tolerance of dung beetles
5. Soil moisture variations in response to precipitation zcross different vegetation types in Subtropical Forest
6. Vertebrate urine is an alternative nitrogen source for canopy but not ground ants
7. Polyploid: supportive trait for ferns' colonization in man-made environments?
8. Leafier and tougher: Aridity induced grass traits impact grazer's feeding morphology
9. How do birds utilize bird feeder hides?
10. Relative importance of direct and indirect bottom-up effects changes across vertical strata
Evaluated by judges, the project "Does aridity alters grass traits that impact mammalian grazer's skull morphology?" was awarded the best project. The research project was accomplished by three trainees from XTBG, Peking University, and Australian National University, with the guidance of Prof. Kyle Tomlinson.
Prof. Chen Jin, head teacher of the training course, congratulated the students on completing the intense course and showed gratitude to all staff and departments supporting the AFEC-X 2022.
Prof. Yang Yongping, director of XTBG, showed high recognition to the training course. He encouraged the students to take this course as a milestone start and further their research career.
All participants fulfilled their tasks and earned certificates of completion from XTBG. Afterwards, Prof. Yang Yongping, Chen Jin, supervisors and judges conferred certificates of completion to trainees and the best project.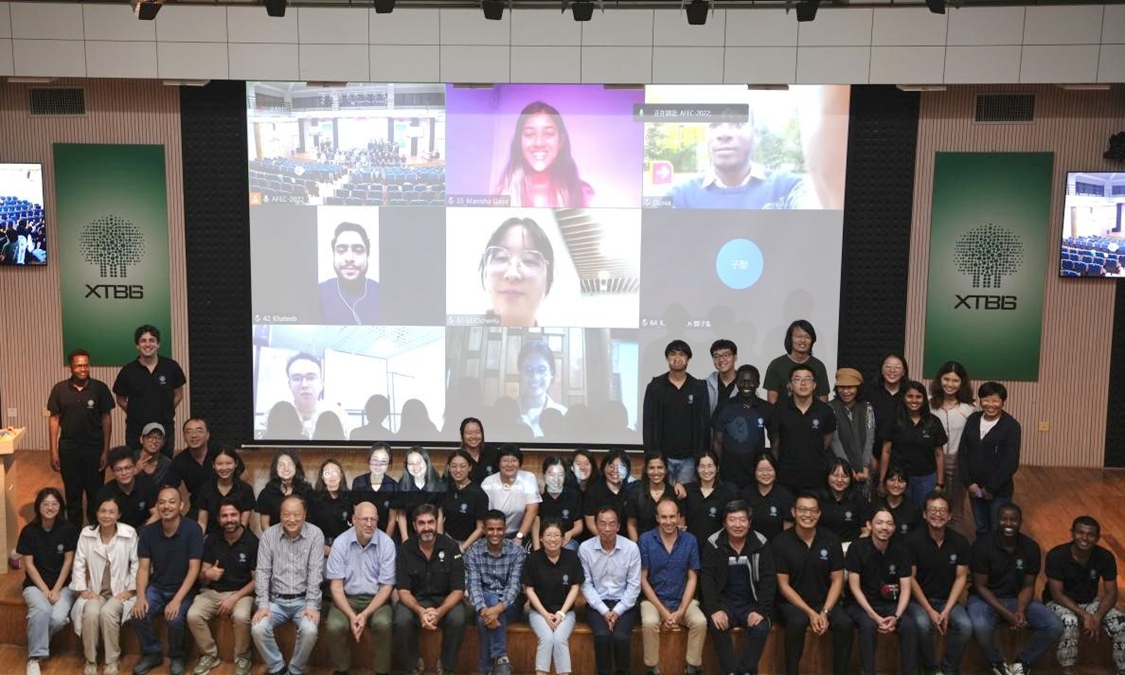 Participants pose a photo. (Image by Zhang Peng)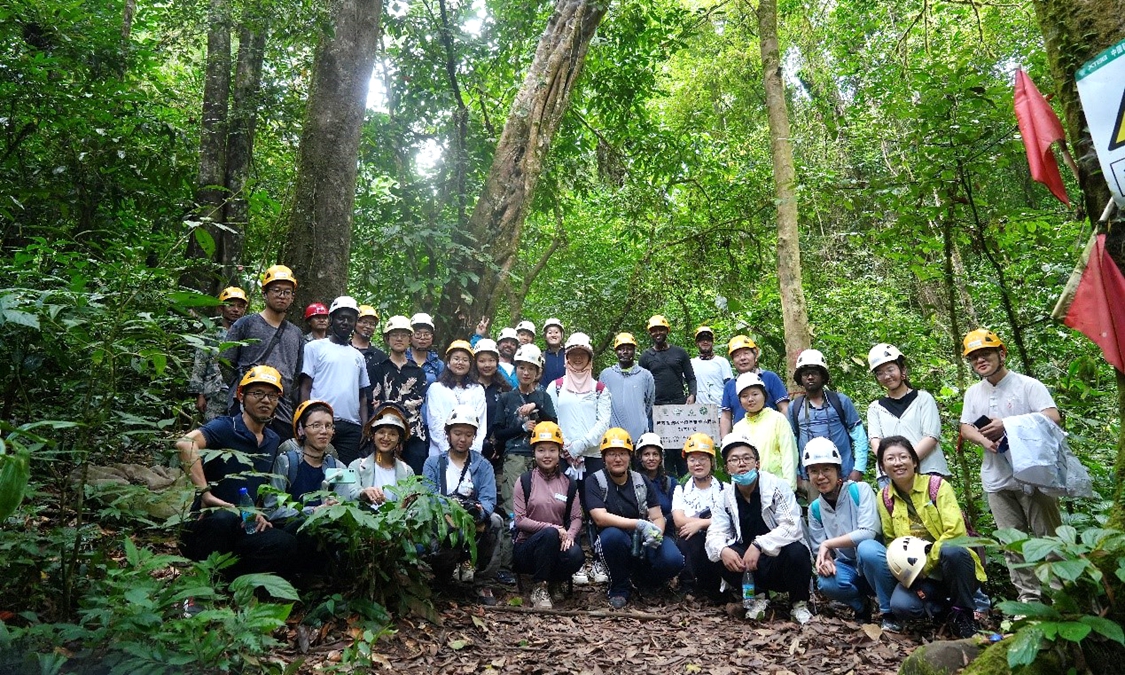 Teachers and students pose photo during their field work. (Image by Zhang Peng)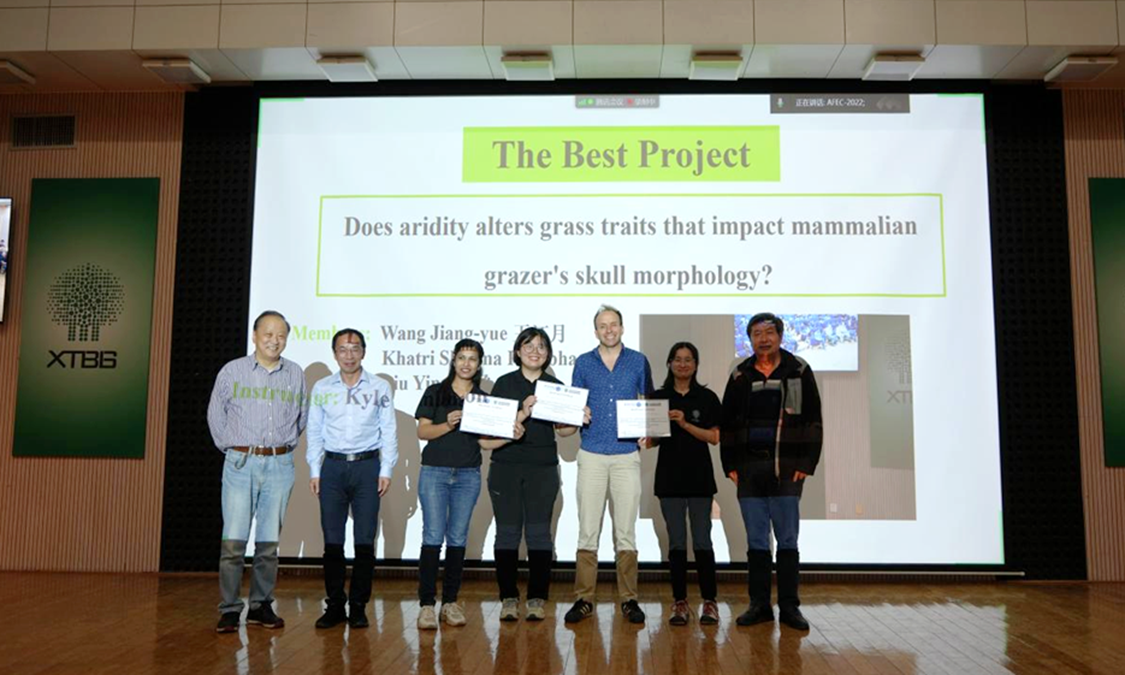 Teachers and preentation winners pose a photo. (Image by Zhang Peng)