The awarding ceremony for the Third Wu Zhengyi Botanical Award was held on July 19 during the First National Conference on Frontiers in Plant Biology in Nanjing. The award is aimed to honor distinguished botanists for their commitment to the development of the plant sciences and the conservation of biodiversity.
Prof. Li Dezhu, a botanist at Kunming Institute of Botany (KIB), is the winner of the Outstanding Contribution Award.
Prof. Xing Yaowu of Xishuangbanna Tropical Botanical Garden (XTBG) is one of the two winners of the Youth Innovation Award. The other winner is Prof. Jiao Yuannian from the Institute of Botany of CAS.
The Youth Innovation Award aims to honor young botanists under the age of 45 for their innovative achievements in the fields of plant sciences.
Xing Yaowu's research focuses on biogeographic and diversification patterns of key groups and regions, inferring the diversification patterns of angiosperms by using molecular and fossil data and linking the radiations to environmental changes, multiple-organ paleobotanical investigations providing characters of flowers, fruits, pollen, leaves and wood, palaeoclimate and palaeovegetation reconstructions using plant fossils. He has published many high-level peer-reviewed papers in such journals as Science, PNAS, New Phytologist, Systematic Biology, etc.
The Wu Zhengyi Botanical Award rewards outstanding achievements and important innovations for plant science and technology workers who have made great efforts in plant science research, plant resources, rational development and utilization, plant diversity conservation and sustainable development of ecosystems.
The Wu Zhengyi Botanical Award was inaugurated in 2017. It rewards outstanding botanists every two years. In 2019, Prof. Su Tao of XTBG was honored the Youth Innovation Award.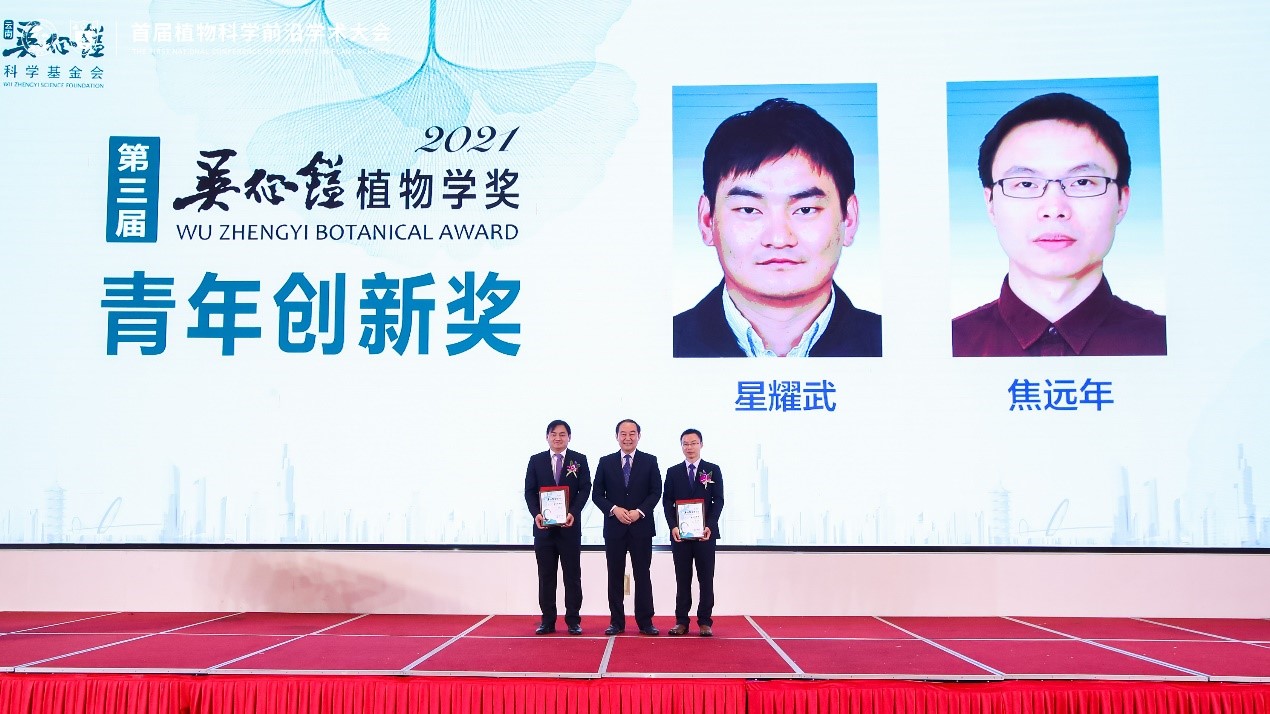 CAS academician Zhongkang poses a photo with award winners.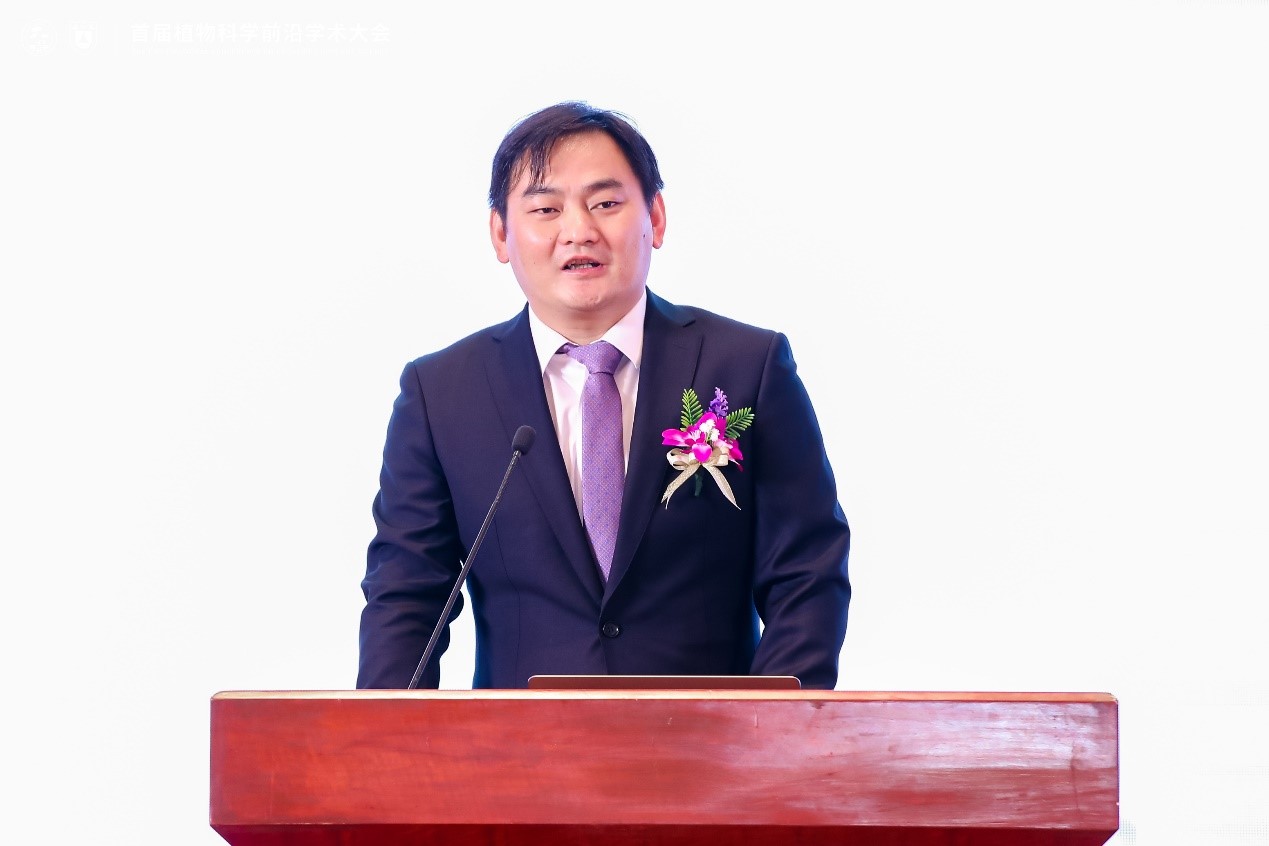 Prof. Xing Yaowu speaks.