48 outstanding students from 30 universities gathered together at Xishuangbanna Tropical Botanical Garden from August 8 to 17. The 2020 XTBG Excellent University Students Summer Camp provided a transformative educational experience to approach and understand XTBG through one-week-long activities, including visit, study, communication, lectures, and other social and educational activities.
At the opening ceremony of the summer camp on August 11, the campers sang the XTBG song "Our Garden, Our Home" in chorus. Afterwards, Prof. Chen Jin, director of XTBG, expressed a warm welcome to all campers and encouraged them to gradually get involved in scientific research.
18 lectures by XTBG scientists inspired the students and provided a platform to better understand its academic excellence and social responsibility.
The lectures aroused the students' interest for study, such as "scientific expedition in Tibet" by Prof Zhou Zhekun; "biodiversity forming mechanism of alpine flora in Hengduan Mountains" by Prof. Xing Yaowu; "molecular mechanism of hormone signals regulating plant adaptation" by Prof. Hu Yanru; "animal studies in XTBG" by Prof. Chen Zhanqi; "rich diversity of tree species in tropical forests" by Prof. Yang Jie; "Genomics of the Plant Tree-of-Life: conserving the evolutionary heritage of 500 million years continuous success" etc.
At the summer camp, the participants had pleasant, practical, and meaningful experiences through academic salon, laboratory tours, field trips, night adventures, and other activities like volleyball contest, etc.
Through face-to-face communication with graduate supervisors, the students had a better understanding on XTBG and somewhat helped them to decide whether to have further study here.
At the closing ceremony on August 15, Prof. Chen Jin issued certificates of completion for the students. Some student and teavher representatives shared their feelings.
Campers and teachers pose a photo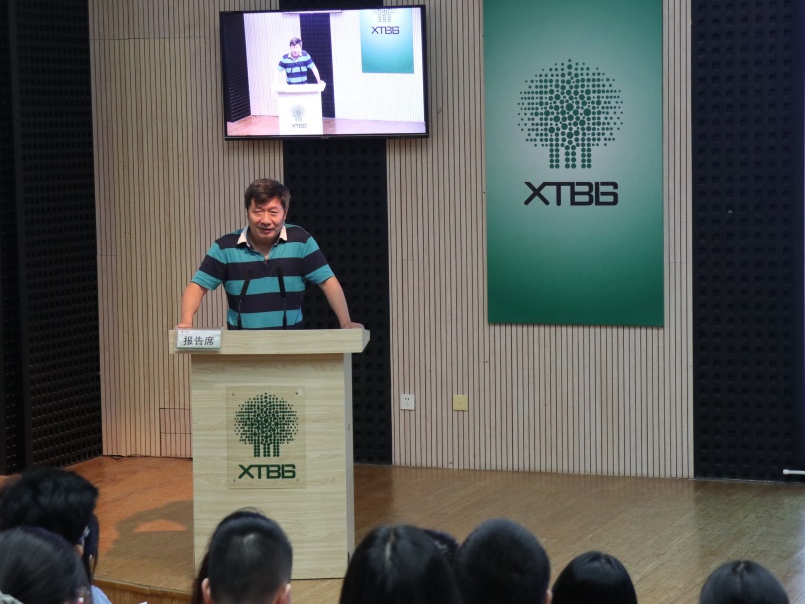 Prof. Chen Jin delivers an opening speech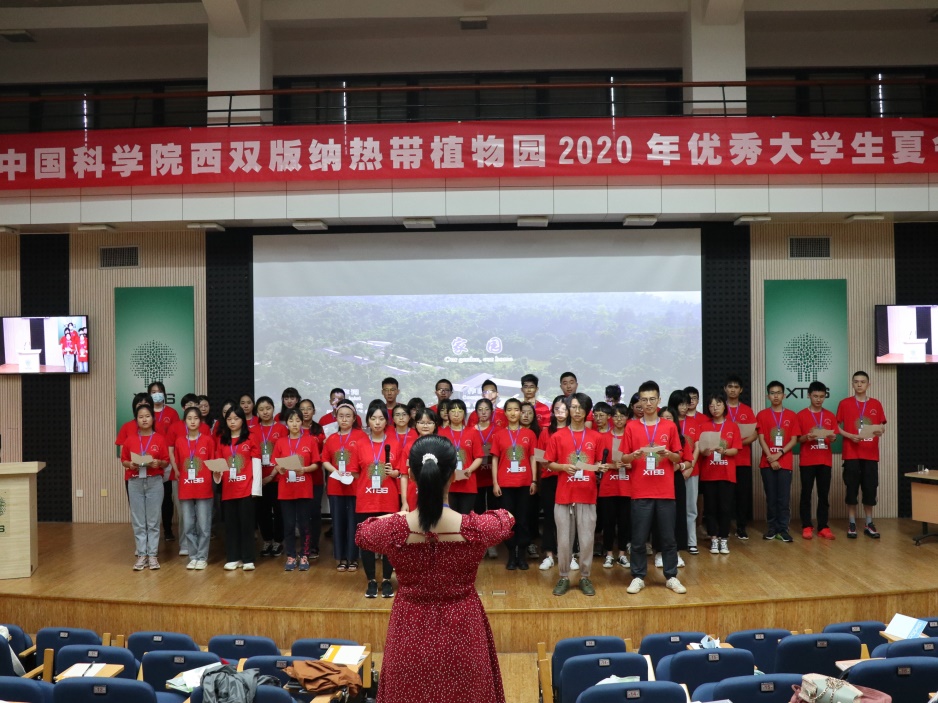 The students sing
XTBG song "Our Garden, Our Home" in chorus.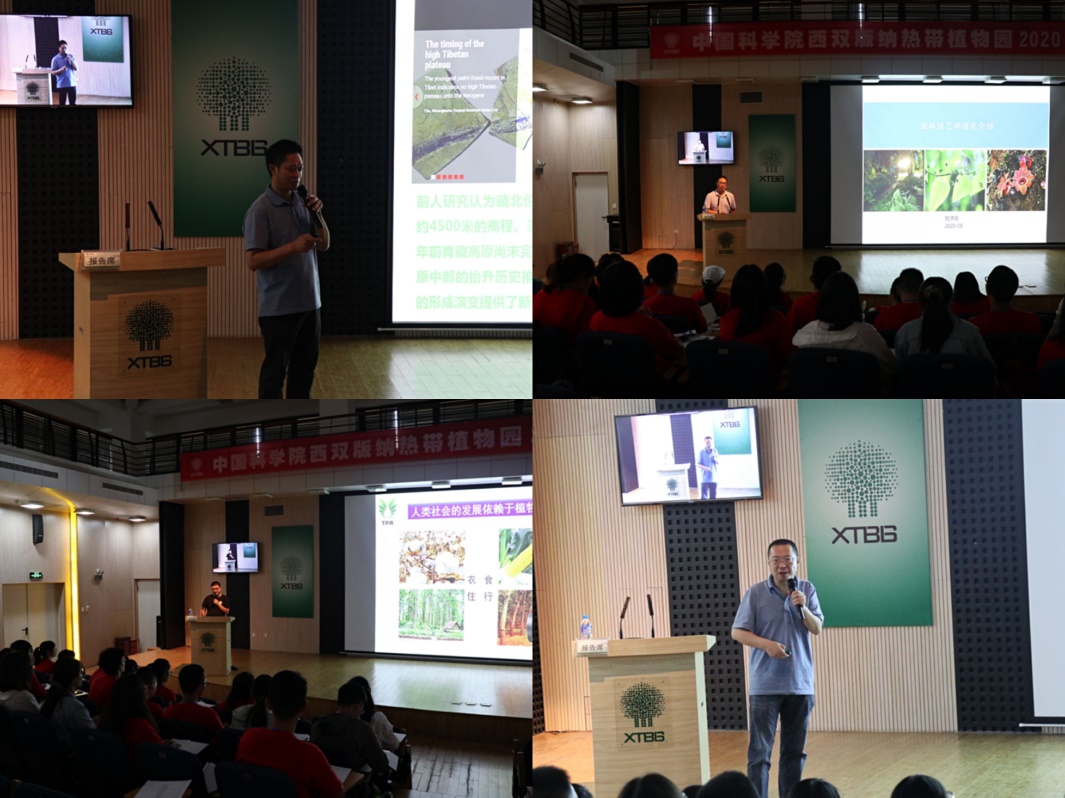 Lecturers at the summer camp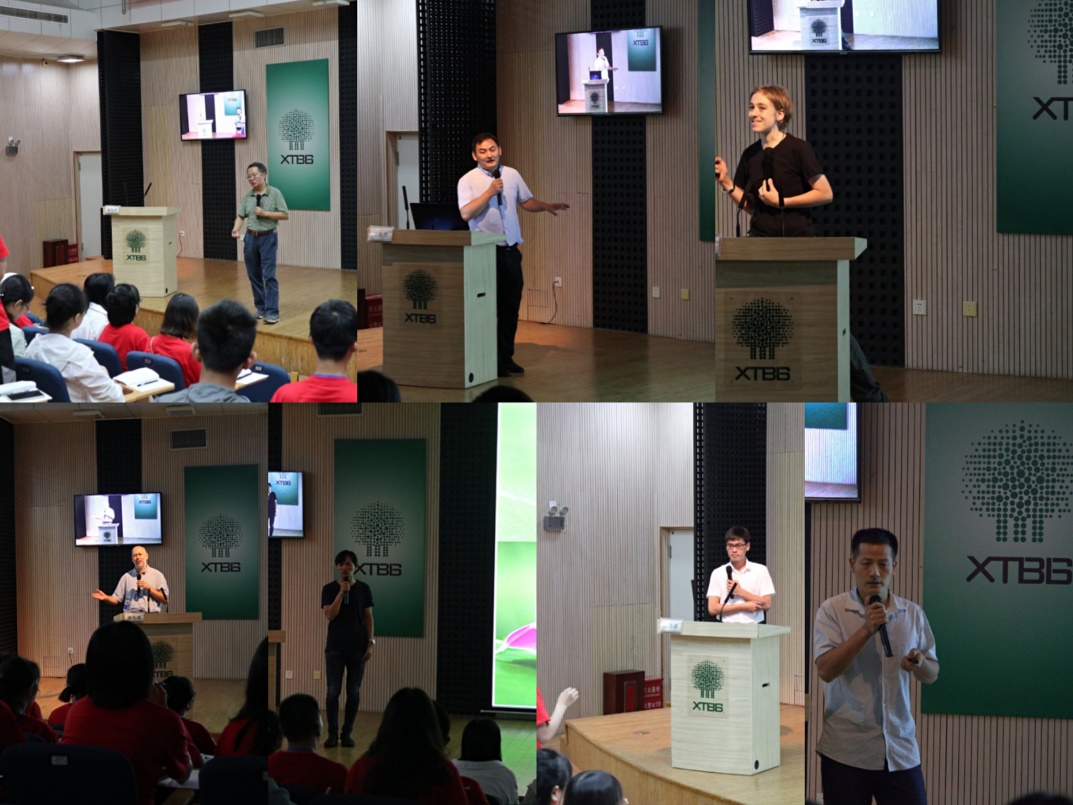 Lecturers at the summer camp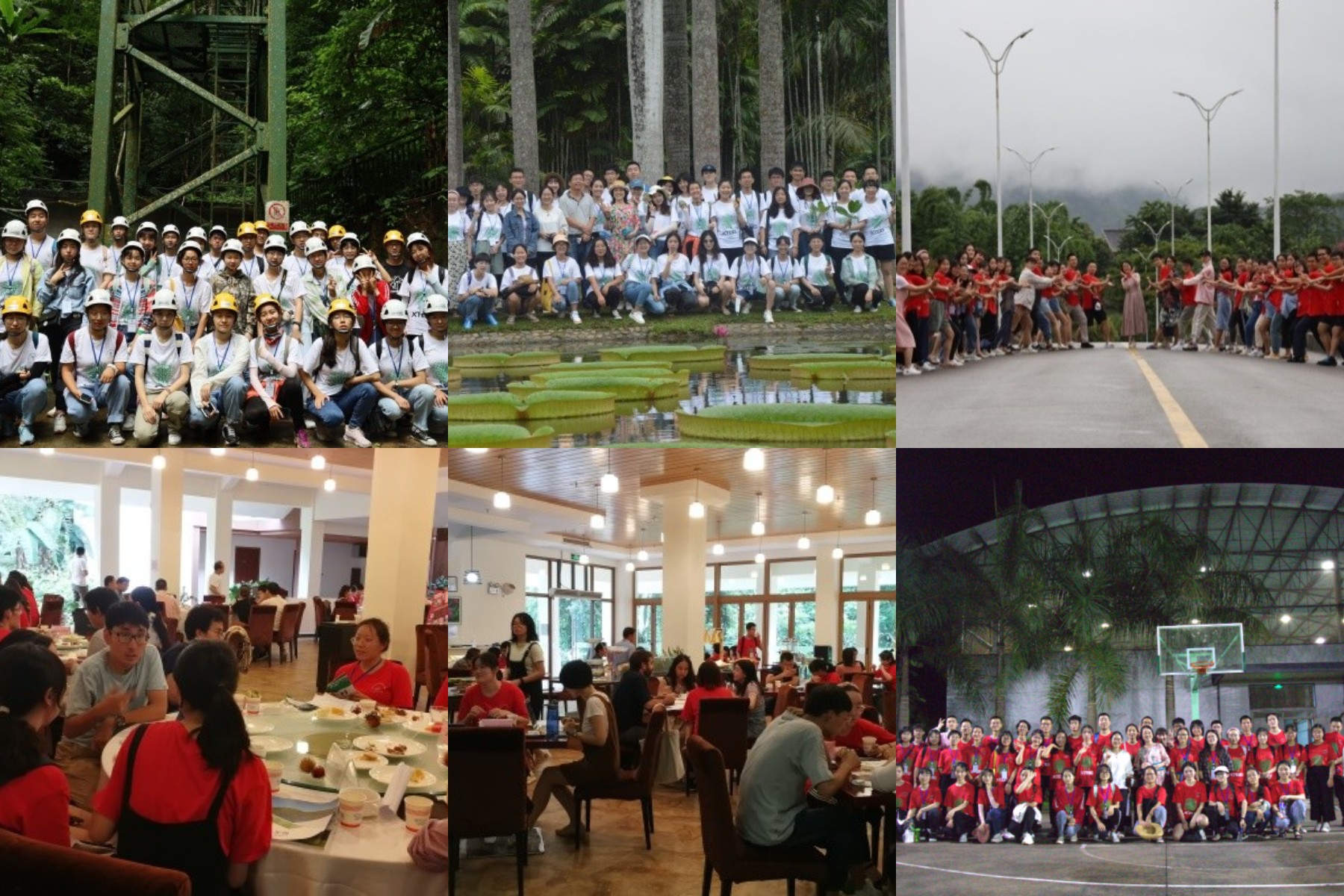 Students at the summer camp