The 9th "Famous Garden and Flower Show" of the Botanical Gardens of the Chinese Academy of Sciences was opened in Xishuangbanna Tropical Botanical Garden (XTBG) on July 27. Royal water lilies, rare varieties of lotus, such as the king lotus, the water lily and other aquatic plants are a part of this magnificent showcase.
The Victoria regia, a lotus that has the largest leaves of all aquatic plants in the world, is a real star of the display. The edges of the lotus leaves curl upward, like large green plates floating on the water.
Green leaves make a striking contrast to the beautiful shades of pink from dozens of flowering lotus plants at the Aquatic Garden of XTBG. The more than 50 species and cultivars of lotus plants and 80 species and cultivars of water lilies have been blossoming since July, adorning the ponds of garden with varying shades of pink, purple, white, and other colors.
Some lotus cultivars are shown to the public for the first time.
"This flower show not only showcases the newest plant collection of CAS botanical gardens, but also a measure to serve the society with flowers as a media and promote economic restarting," said Prof. Chen Jin, director of XTBG.
At the exhibition, visitors can appreciate garden landscape displays in addition to the diverse beauty of lotus and water lilies. They can also attend seminars by garden experts, especially learning cultures of lotus via expert presentations.
Many artists like Ms. Shi Lan, Mr. He Ruihua, and Mr. Chen Wenyou cooperated to draw on the spot a picture featuring the beauty of lotus and other landscape of XTBG on the opening day. The picture was donated to XTBG for permanent collection.
Over 120 representatives form CAS institutions and tourism-related units attended the show.
"Tourism is one of the industries mostly affected by the epidemic of COVID-19. Botanic gardens are ideal places for people to leisure at this time. We hope this garden and flower show can play a positive role in promoting tourism recovery and economic restarting," said Prof. Yang Yongping of XTBG.
The garden and flower show will last from July 27 to October 7.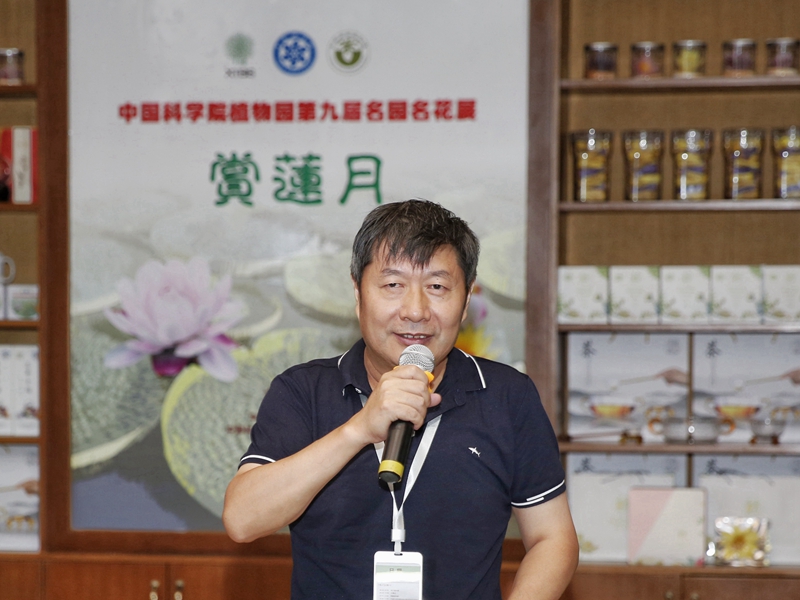 Prof. Chen Jin addresses the opening of the show.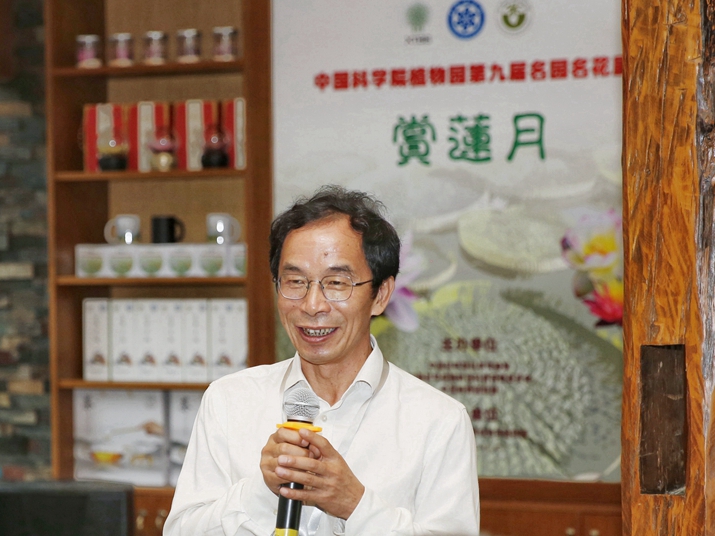 Prof. Yang Yongping chairs the opening of the show.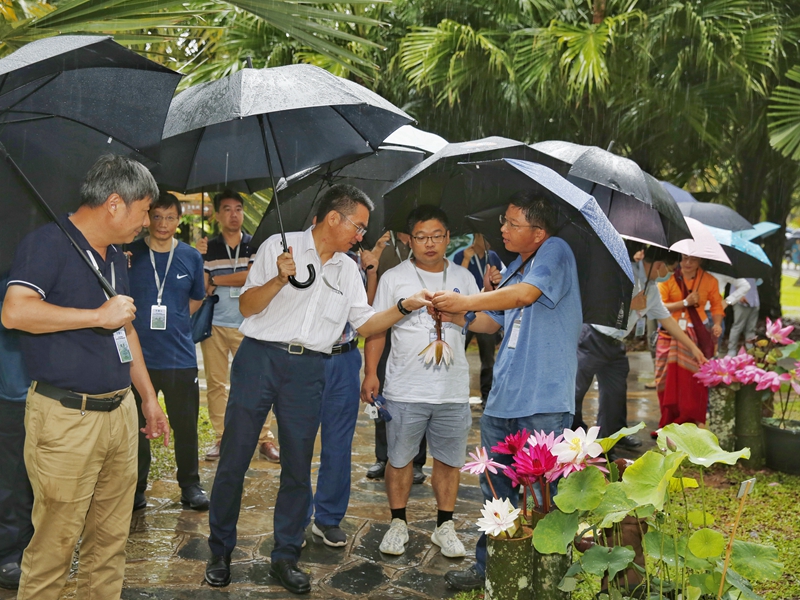 Visitors look around the show.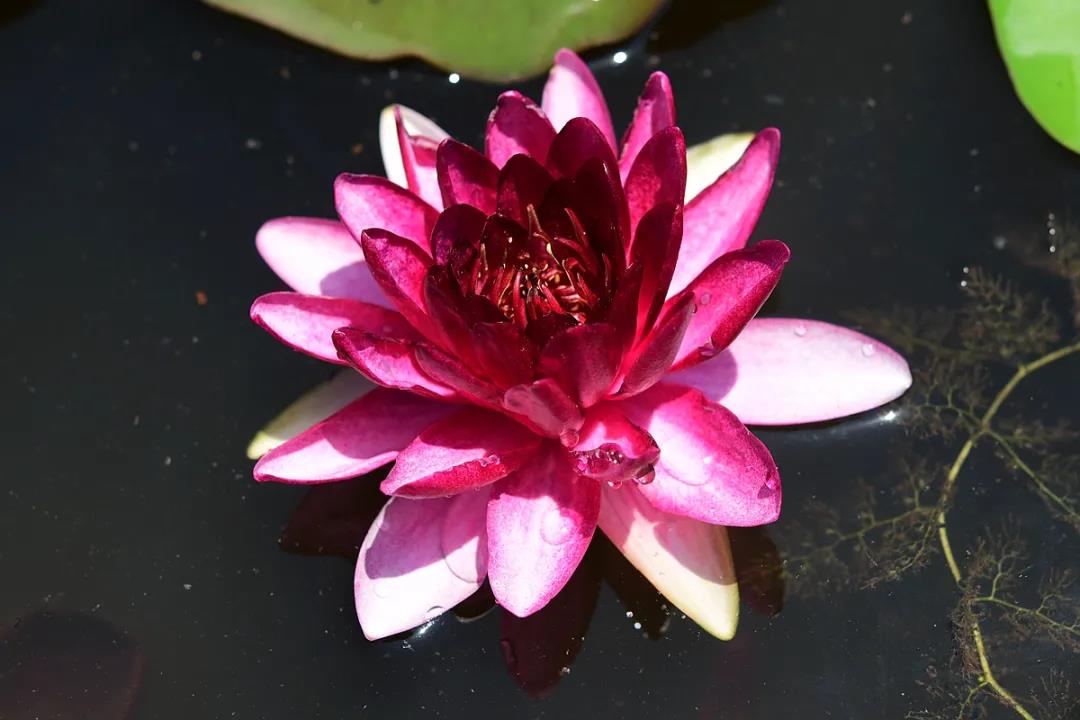 Watet lily in blossoming.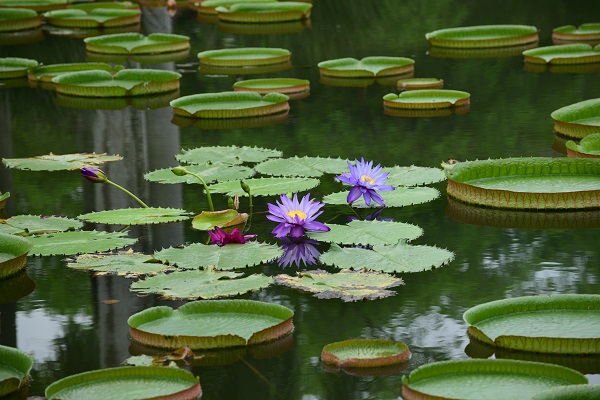 King lotus and water lily.