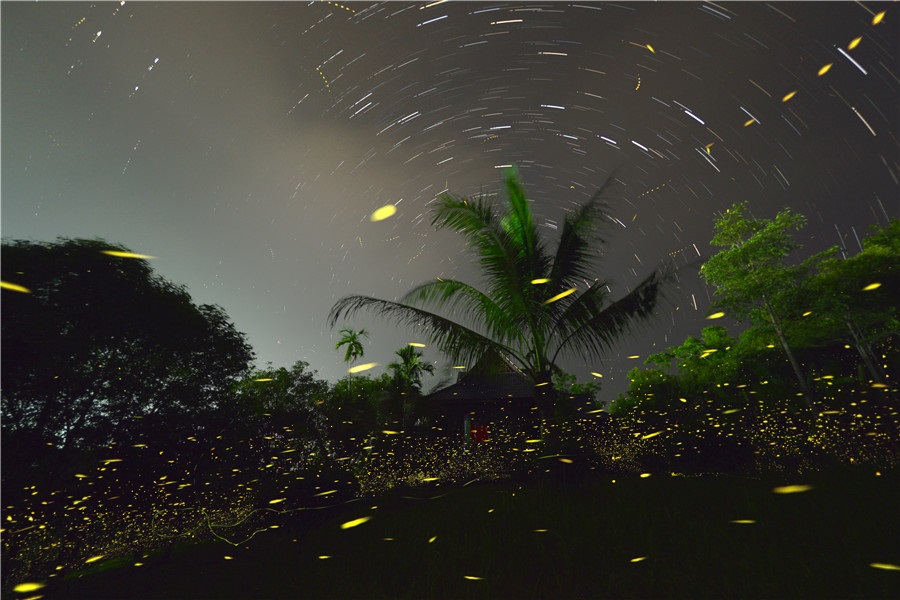 The sparkling firefly dances in the botanic garden in Xishuangbanna Dai autonomous prefecture in Yunnan. [Photo by Zhu Renbin/provided to chinadaily.com.cn]

KUNMING -- The 2019 Tropical Rainforest Cross Country Running Competition will take place on Dec 30 in Mengla county of Xishuangbanna Dai autonomous prefecture in China's southwestern Yunnan province.
Two categories have been organized for the second edition of the multi-day competition, with participants competing in either a half marathon or an orienteering challenge in addition to the 30-kilometer cross country race.
"The participants will run through a typical tropical rainforest, and will see many elaborate elements created by nature in Xishuangbanna," organizing committee spokesperson Wang Xiaojie told Xinhua on Wednesday.
The event will end on Jan 2, 2020. More than 500 enthusiasts from across the globe are expected to traverse primeval forests, tropical rainforests, karst caves and rivers.