The 1st Asian Palaeontological Congress (APC 2019) was held from November 17 to 19, 2019 in Beijing, with celebrations on the 90th Anniversary of the Palaeontological Society of China. With the theme being "Palaeontology of New Eras in Asia: collaboration and innovation", the congress brought together over 300 scholars from 20 countries and regions.
Prof. Zhou Zhekun, Prof. Su Tao and Prof. Harald Schneider of Xishuangbanna Tropical Botanical Garden (XTBG) were invited to the congress. Prof. Zhou Zhekun was invited to chair a session on palaeobotany and palynology. The other researchers presented their recent research progresses as the following:
Harald Schneider Origin of land plants: integrating "rocks" and "genomes"
Su Tao Eocene Jianglang flora from central Tibetan Plateau: a missing linkage of Paleogene floristic exchange in the North Hemisphere
The congress discussed the following topics: Early life evolution and Cambrian Fossil Lagerst?tten; Biodiversity and palaeoenvironment in the Paleozoic; Biodiversity and ecosystem in the Mesozoic and Cenozoic; Dinosaurs and their evolution; Origin and evolution of fossil vertebrates and humans; Molecular palaeontology and geobiology; Palaeobotany and palynology; Micropalaeontology and its practical applications; New technologies and methods in palaeontological research; Natural history and palaeontology museums and science education.
This congress exhibited the recent progresses achieved by a variety of topics of the palaeontological studies in Asian regions, and strengthened the collaborations and communications for palaeontological societies among Asian countries in the fields of scientific research, education, fossil protection and museum displays.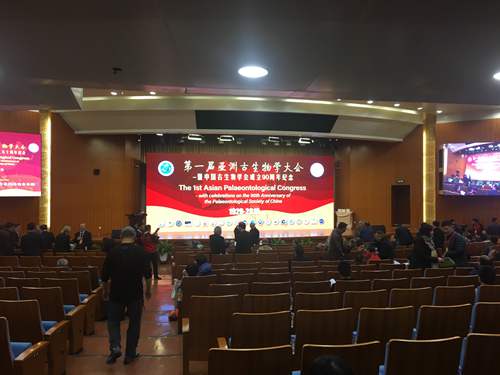 The 1st Asian Palaeontological Congress
Prof.Harald Schneider presents his research progress.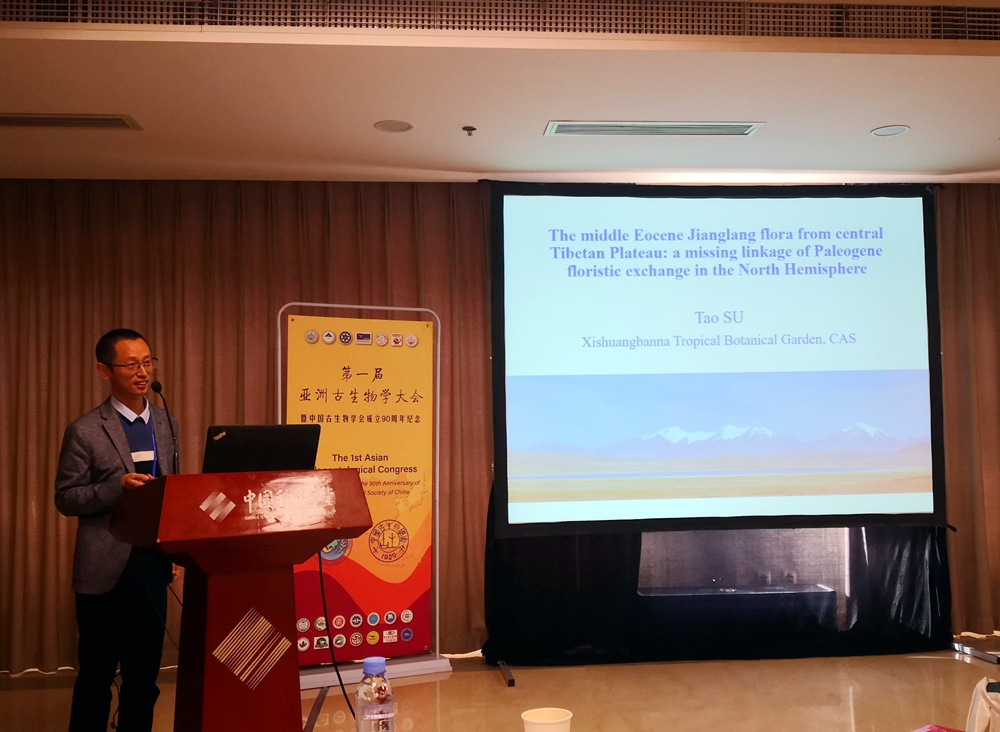 Prof. Su Tao presents his research progress.