The 10-day Third Tropical Plant Identification and Forest Management Training came to a successful end on October 25, with 36 young Myanmar plant researchers and forest management staff receiving certificates of completion.
"Combining theoretical studies, field studied and hands-on practical sessions, the course helps us to better understand the knowledge of plant identification and forest management", said a student representative at the closing ceremony.
"Our ability of biodiversity investigation and data analysis has been improved, which will help us to carry out conserve and utilize the rich plant resources and manage diverse forest ecosystems in Myanmar", said another trainee.
At the training course, botanists and forest ecologists like Prof. Cao Min, Prof. Ma Jinshuang, Prof. Richard Corlett, Mr.Tan Yunhong etc. introduced simplified process of plant identification. They also taught ways to have field investigations, basic forest ecology, forest monitoring and imaging, forest insects, etc.
The three-day field studies in Natma Taung National Park in west Myanmar provided opportunities to have a better investigation of biodiversity there. They trainees were guided to investigate plant diversity by setting forest plots. They were also taught to investigate insect diversity in forests.
The teachers also presented general plant identification principles and diagnostic field characteristics to enable ready distinction between species with very similar appearances. How to make plant specimens was also an important part of the field study.
On the closing day, trainees presented their studies to the teachers from the following four points, including"Tropical Plant Identification & Forest Management Training Course","Altitudes shape butterfly diversity in Chin mountain","Some Families Growing in Natma Taung National Park"and "Tree Species Diversity in the Forests of Natma Taung National Park".
"We are grateful to Xishuangbanna Tropical Botanical Garden (XTBG), and the Southeast Asia Biodiversity Research Institute (SEABRI) of the Chinese Academy of Sciences (CAS)", said Thant Shin, assistant director of Forest Research Institute of Myanmar.
"The species and ecosystems of Myanmar are similar to those in Yunnan. By deepening cooperation, we can fill the gaps in our knowledge of biodiversity n both Yunnan and Myanmar", said Prof. Cao Min and Prof. Quan Ruichang.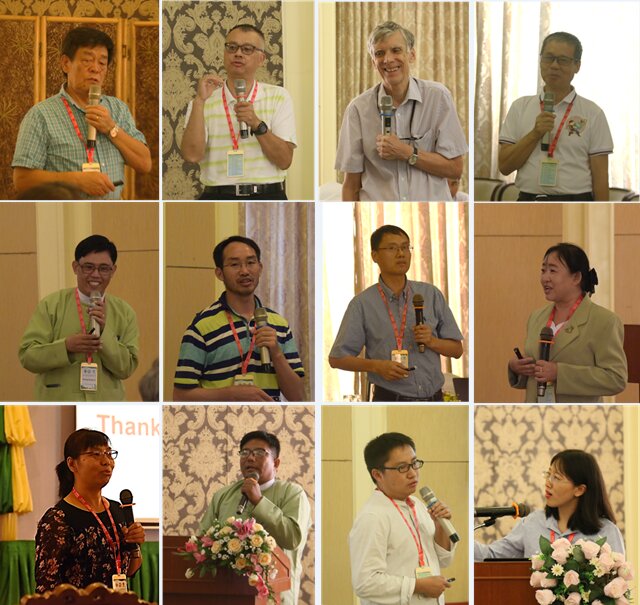 Teachers at the training.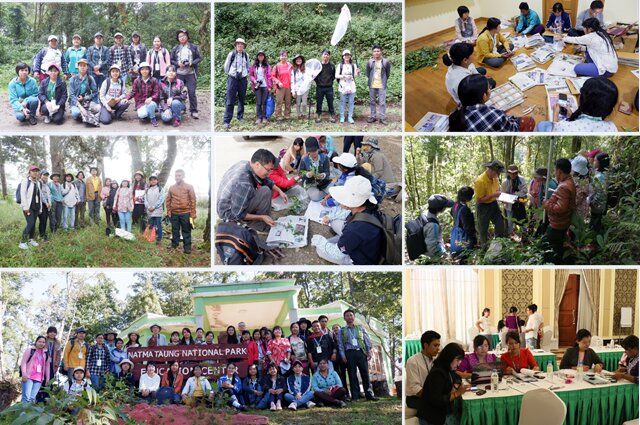 Field studies.

Students present their research work.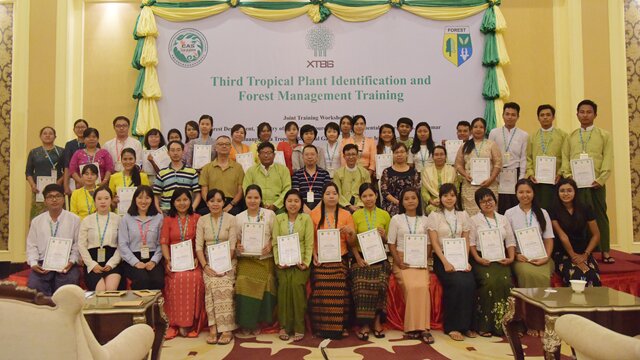 Trainees with certificate pose a photo.
LINK: SEABRI continues helping train researchers on tropical plant identification in Myanmar