A memorandum of understanding (MoU) was signed between University of Bristol and Xishuangbanna Tropical Botanical Garden (XTBG) on October 25. As representatives of the two sides, Prof. Paul Jonathan Valdes and Prof. Chen Jin signed the agreement.
According to the MoU, the two sides will join hands to improve talent training and scientific research. They will also enhance exchange visits of researchers and students; jointly conduct studies on environmental change, variation of biodiversity, and conservation biology.
Present at the MoU signing ceremony were Profs. Hu Huabin, Zhou Zhekun, Xu Zengfu, Fu Yun, Dan Lunt, Dr. Su Tao, and others.
Bristol is one of the most popular and successful universities in the UK and was ranked within the top 50 universities in the world in the QS World University Rankings 2018.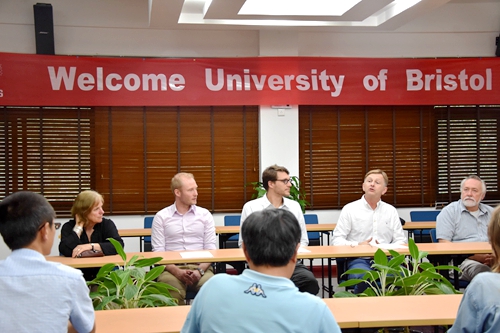 The two sides hold talks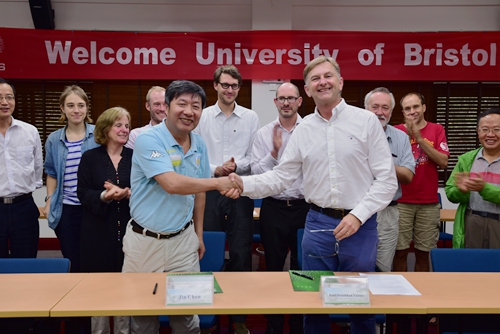 Prof. Chen Jin and Prof. Paul Jonathan Valdes sign MoU