The themed orchid show "Natural orchids – the gift of nature" grandly opened at Xishuangbanna Tropical Botanical Garden (XTBG) on April 12. It is an exhibition encompassed of conservation, horticulture, science, and art.
A diverse collection of more than 10,000 live orchid plants in over 200 species are displayed, blooming in different shape, color, pattern and texture.
In addition to XTBG, 16 institutions like Myanmar Professional Florist Association, Shanghai Chenshan Botanic Garden show their brilliant colored orchids in a façade of Dai pavilions.
Some research on orchids, such as its pollination, seeds and fungi, Chinese orchid culture, history of orchid studies in Xishuangbanna, orchid conservation and education, and video programs are also available at the show.
In addition, an exhibit of 19 art works on tropical orchids showed the orchid diversity and represented the artists' love of orchids.
Prof. Chen Jin, director of XTBG, said at the opening ceremony that there are 434 orchid species in Xihsuangbanna, accounting for about one third of the whole country. "The orchids are threated to different extent. XTBG has been long dedicated to studies and conservation of orchids. However, orchid conservation needs public participation" added Chen Jin.
"I hope this orchid show will somewhat raise the public awareness and contribute to orchid conservation" said Chen Jin.
Other highlights for the orchid show are presenting orchid plants to neighboring villages and orchid reintroduction. 70 households received orchid seedlings and cultivate them in the villages. Orchid reintroduction gave participants an insight into orchid protection.
Orchids have been a part of Chinese culture for many centuries, permeating Chinese history, legends, literature, and art. Since ancient times, orchids have been celebrated in China for their beauty and fragrance, and appreciated as symbols of nobility, friendship, and refinement.
The orchid show will give visitors a better understanding on this amazing plant and enjoy its beauty. It will last from April 12 to 25.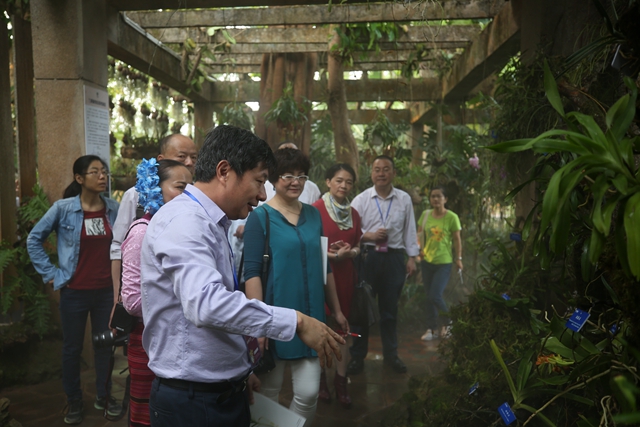 Prof.Chen Jin shows guests diverse orchids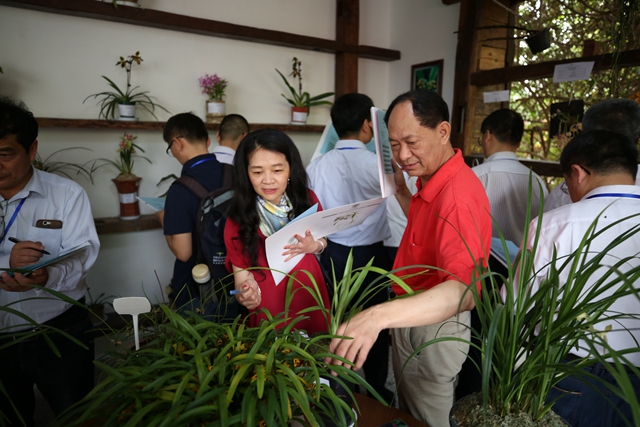 Elevating the orchids on display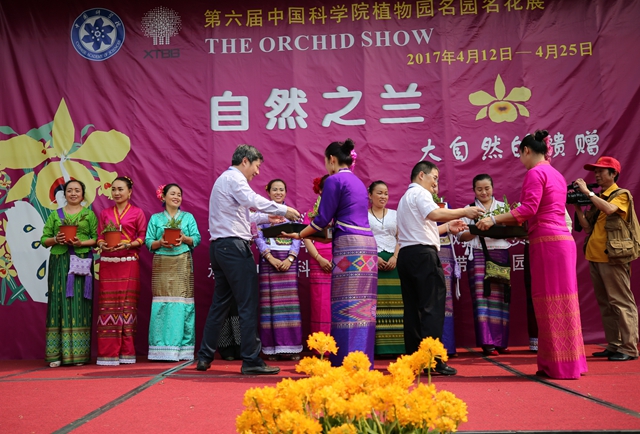 Prof. Chen Jin and Xishuangbanna vice governor Hong Sha give orchid seedlings to villagers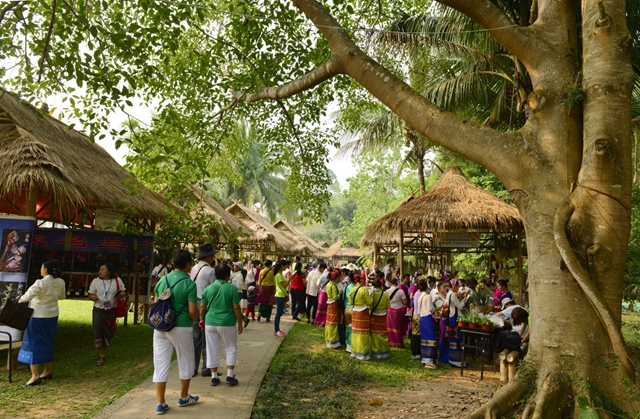 People crowd to the orchid exhibition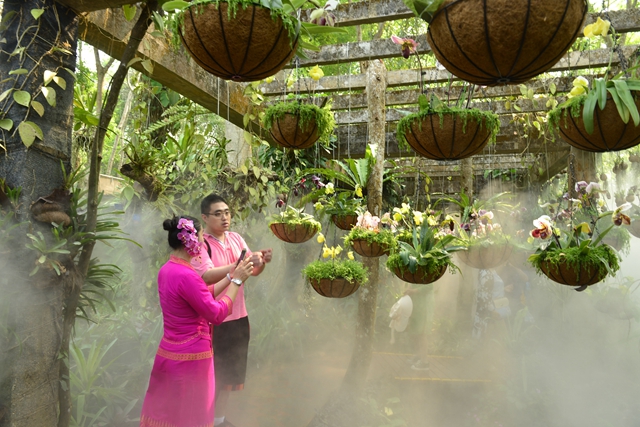 The amazing orchids attract visiotors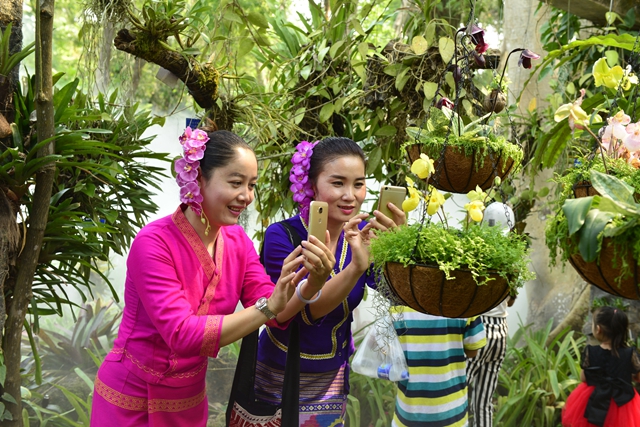 Dai women take photos of orchid show