Prof. Bai Chunli, president of the Chinese Academy of Sciences (CAS), accompanied Vice Premier Liu Yandong to inspect Xishuangbanna Tropical Botanical Garden (XTBG) on December 11. He then led XTBG researchers and administers to learn the speech of Liu Yandong at XTBG, listened to work report, and had cordial talk with scientists and students representatives.
Prof. Chen Jin, director of XTBG, made a report on "the 13th five-year plan and thoughts on future development of XTBG". He also reported work plan of the Chinese Union of Botanic Gardens (CUBG).
Prof. Bai Chunli gave positive comments on the work plan and discipline setting of the "One-Three-Five" plans (one positioning, three great breakthroughs and five major development directions). He pointed out that the current major task is to make XTBG a first-class botanical garden in the world by 2020 and think on the indices of first-class world garden.
Recognizing XTBG's achievements in international cooperation, Prof. Bai Chun Li encouraged XTBG to play a bigger role in Southeast Asian areas, considering to lead international organizations or to promote major international scientific and technological cooperation projects.
President Bai Chunli urged similar research institutes (three botanical gardens and botanical institutes) to differentiate development plans and cooperate more to gain coherent development and earn significant influence.
Afterwards, Prof. Bai Chunli toured some living collections and the "3H" apartment for young researchers.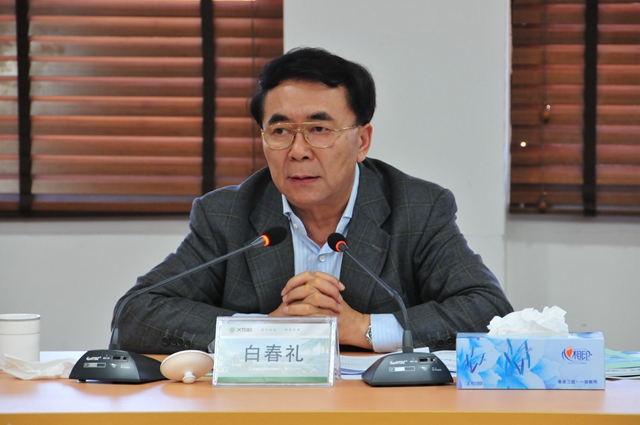 Bai Chunli speaks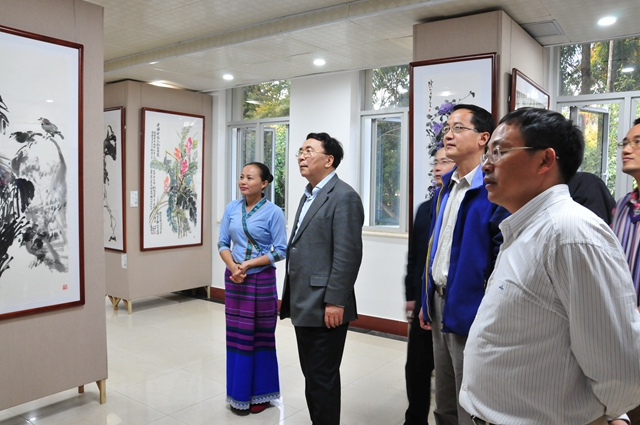 Visiting "Science & Art Collaboration: the Chinese Painting Exhibition of Rainforest "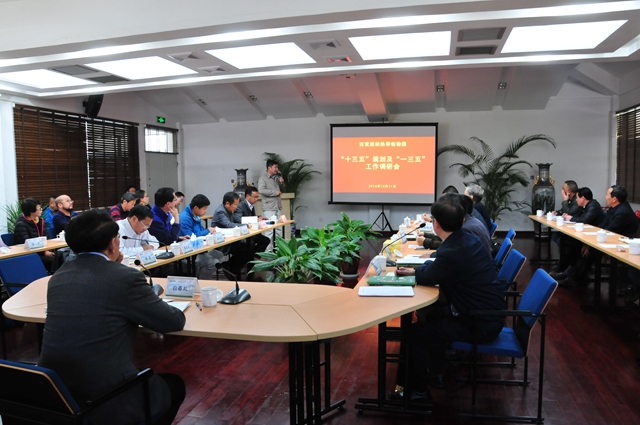 Prof. Chen Jin makes work report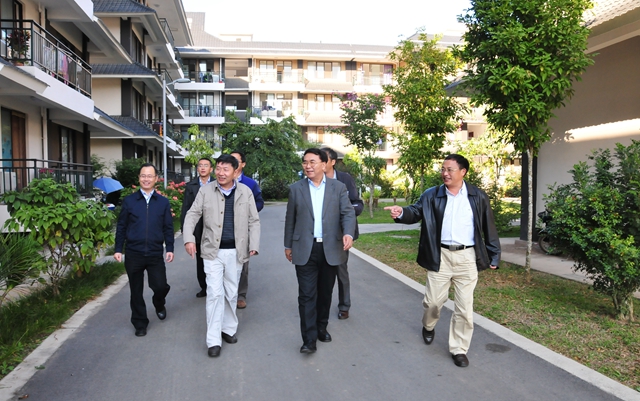 At the "3H" apartment for young researchers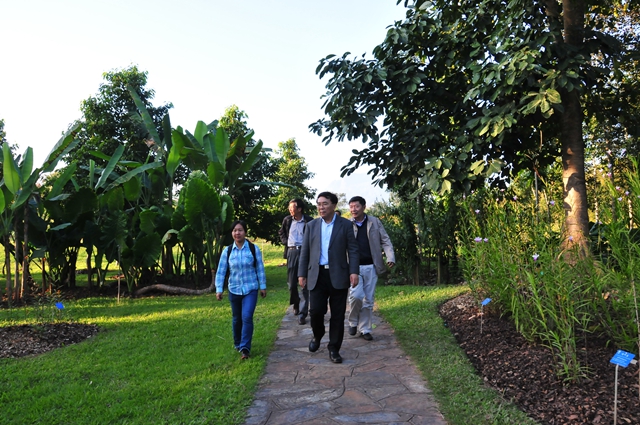 At the Medicinal Plant Garden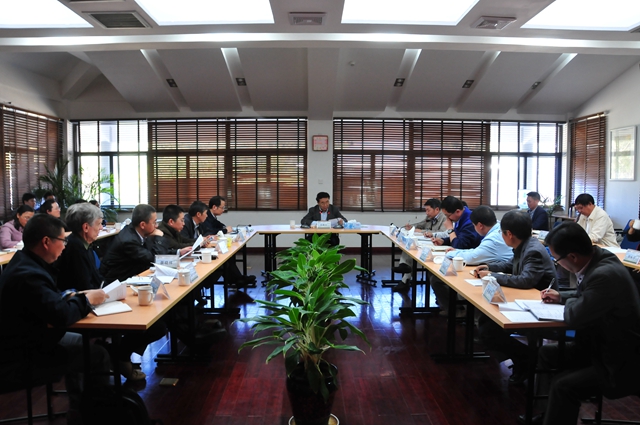 Bai Chunli cordially talks with XTBg researchers and studetn representatives