Prof. Sun Jiaguang, academician of Chinese Academy of Engineering (CAE) and vice president of National Natural Science Foundation of China (NSFC), paid an inspection tour to XTBG on the New Year Day.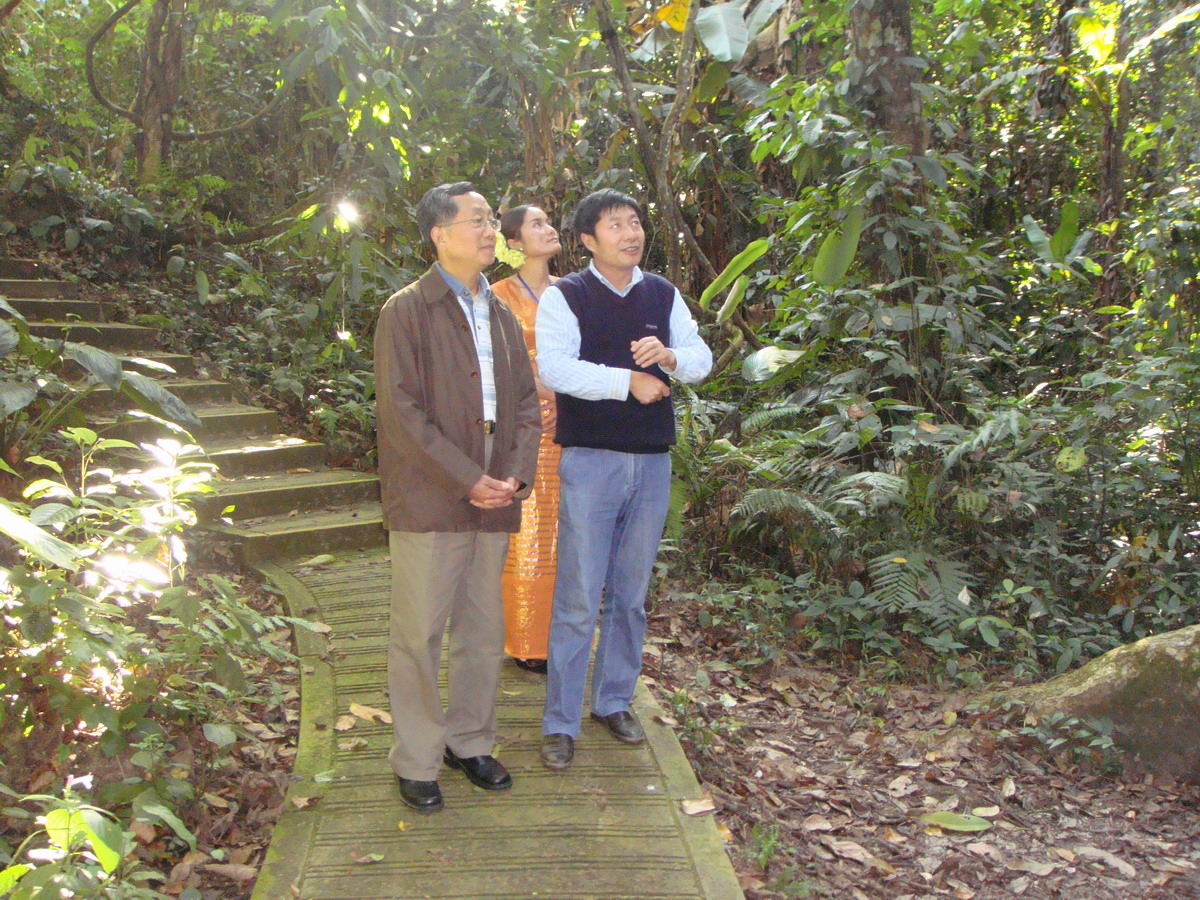 Prof. Chen Jin, director of XTBG, accompanied Academician Sun Jiaguang a tour within the Garden.
The purpose of the tour was to confer on four institutions based in Xishuangbanna with National Field Practice Base for College Students. XTBG, the Administration Bureau of Xishuangbanna National Nature Reserve and two other research institutions were recognized.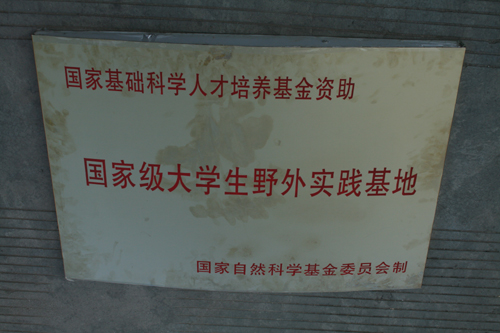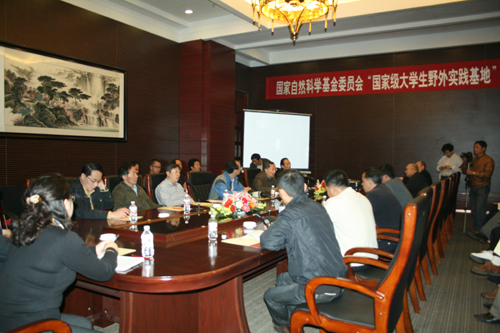 Xishuangbanna is the southernmost prefecture of Yunnan Province. It is a hot area for biodiversity research for its luxuriant and multi-layered primitive woods and tropical rainforest, and abundant species of plants and animals.
Just as what Dr. Meng Xianping, director general of NSFC Bureau of Planning, said that it is strategic to have college students have field practice in Xishuangbanna. NSFC is to have closer cooperation with XTBG and other institutions based in Xishuangbanna.