Sino-Lao Expert Workshop on Sustainable Development of Rubber Plantation was held in Xishuangbanna during December 24-25. The workshop was aimed at seeking an effective way for the sustainable development of rubber industry in Laos.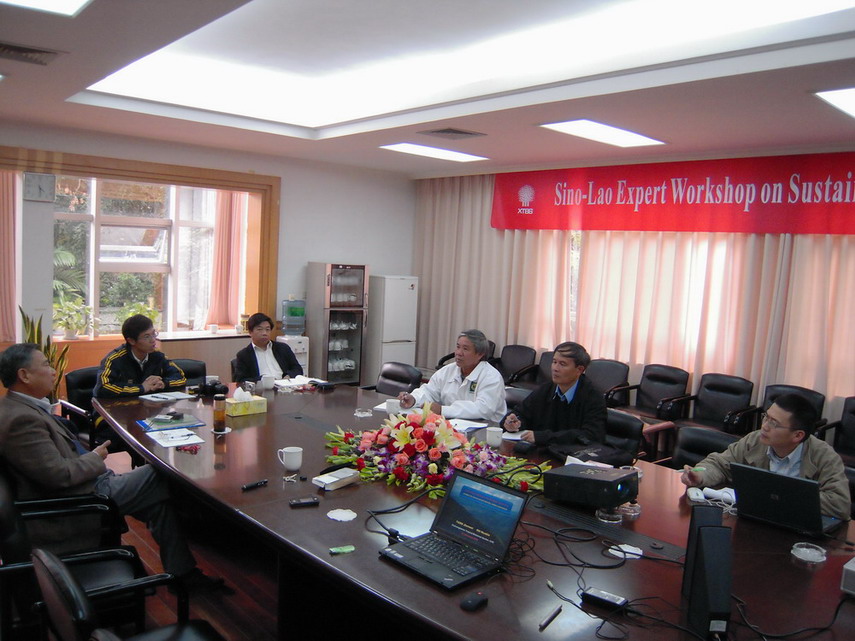 The workshop was jointly organized by Xishuangbanna Tropical Botanical Garden, Chinese Academy of Sciences (XTBG) and the United Nations University (UNU). It brought together experts from Lao National Agriculture and Forestry Research Institute (NAFRI), Blue Moon Fund, Global Environmental Institute (GEI), Kunming Institute of Botany, and XTBG.
 China's experience with rubber cultivation in Yunnan is being used widely as a blueprint for rubber plantations in northern Laos. However, rubber plantation in Yunnan had resulted in large-scale loss of forest resources, watershed destruction, and severe erosion, which would severely affect the long-term ecological sustainability of the area. Similar dangers of environmentally sustainable practices emerged in Laos.
  XTBG experts are trying to seek effective ways for sustainable development of rubber plantation. Intercropping with rubber seems to be feasible. XTBG is also promoting environmental friendly rubber gardens in Xishuangbanna.
Participants at the workshop had field investigations of the manmade rubber-tea community established for years within XTBG. They also visited ecological rubber gardens, demonstration base of planting techniques for drought-resistance rubber trees, and base of high-quality natural rubber seeds in Jinghong.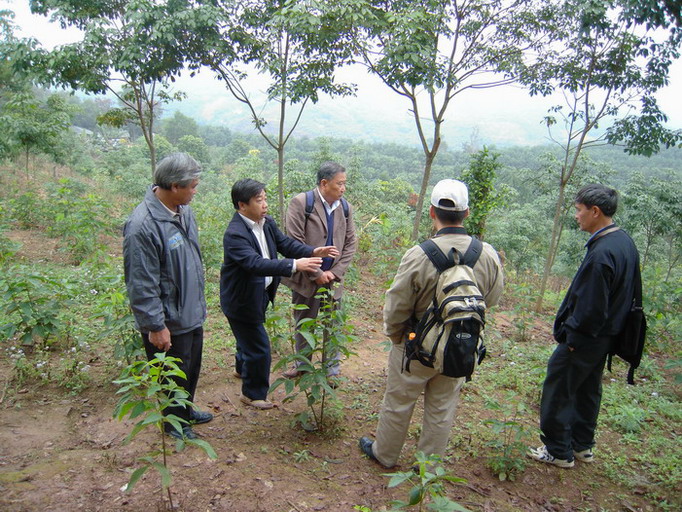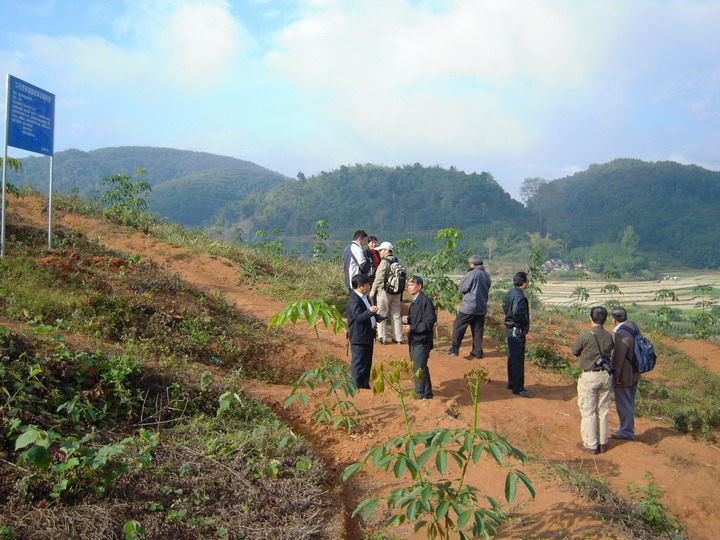 Progress made by XTBG experts in rubber agroforestry, especially intercropping of rubber–economic plants, and establishment of environmental friendly rubber gardens attracted the participating experts. They showed cooperation intentions with XTBG.