Prof. Li Jiayang, CAS vice president in charge of biological science, headed up a panel of officials to evaluate the performance of XTBG Directorate over the past four years at the headquarters on November 23.
On behalf of the Directorate, Prof. Dr. Chen Jin, director of XTBG, gave an overall report on the organizational structure and management mechanism of XTBG, its key research direction, status quo and on-going projects, achievements on scientific research, species preservation, science popularization, and team building. Dr. Chen Jin also talked about difficulties and challenges confronted by XTBG.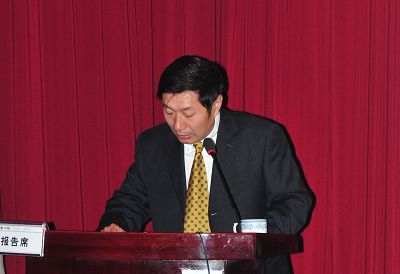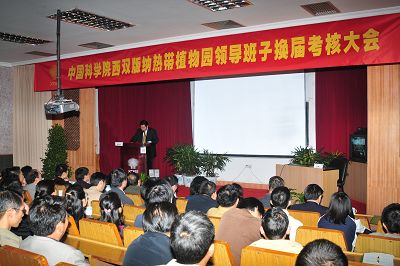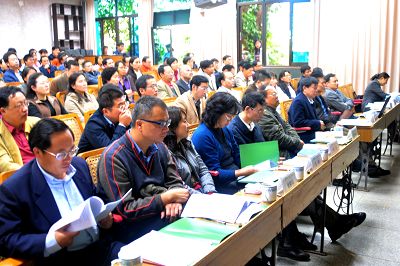 Prof. Li Jiayang praised the fast development at XTBG, and gave directions on the strategies and focuses for the future development. He encouraged XTBG to persevere in development and improve competitiveness and influence, and to achieve more fruitful accomplishments in accordance with the strategic requirements of the nation and Xishuangbanna.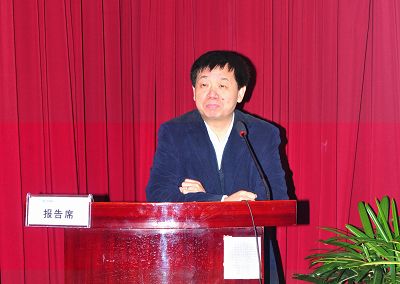 Afterwards, Prof. Li Jiayang and the panel held talks with the executives and principal scientists of XTBG. The panel also asked some staff members to fill in performance evaluation forms.