A 4-person group from Chaozhou came to XTBG on September 18 for showing gratitude. Chaozhou is building up a botanical garden based on Huiru Park, during which process XTBG has offered much advice. Emeritus Professor Xu Zaifu assumes as chief consultant of Chaozhou Botanical Garden. Dr. Chen Jin is also a consultant.
Mr. Xu Jibin said that the establishment of Chaozhou Botanical Garden is of great significance. He showed much gratitude to XTBG for assistance, especially for Prof. Xu Zaifu's contribution. Meeting with the guests, XTBG deputy director Li Hongwei talked about the achievements and development prospects of XTBG.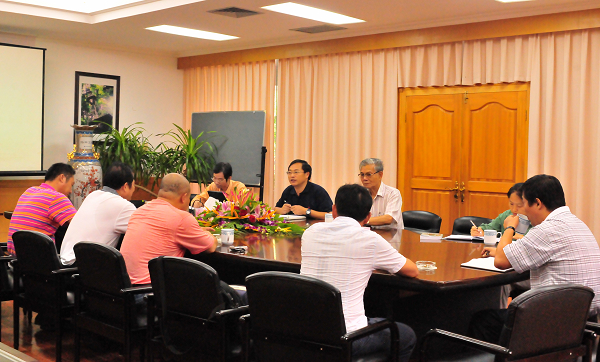 Chaozhou Botanical Garden donated two crocodile specimens which will be permanently preserved in the Museum, and a pair of China art porcelain vases of 1.6 –meter height. XTBG provided some seedlings free of charge.