On August 29, Mr. Wang Zongnan, Chairman of Bright Food (Group) Co. Ltd, made a visit to XTBG, in the company of Communist Party Chief Jiang Pusheng of Xishuangbanna Prefecture. The visit was aimed to seek cooperation in traditional Dai medicine, oil crops, and wild vegetables.
Accompanying field investigations to Tropical Medicinal Plant Garden, Cultivation Base for Resource Plants, and Wild Vegetables Garden under construction, Dr. Chen Jin briefed XTBG's development prospects and advances in resource plants.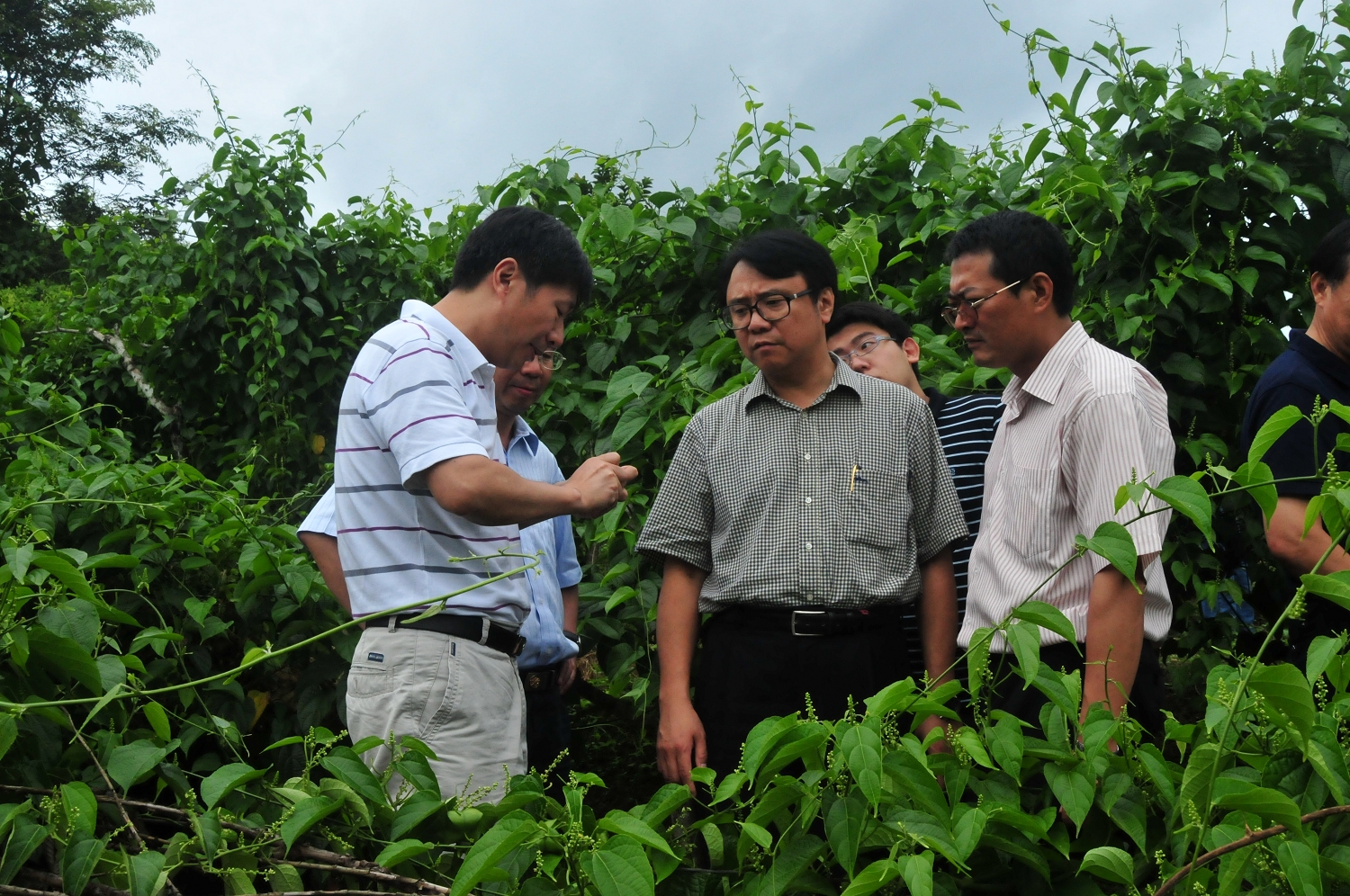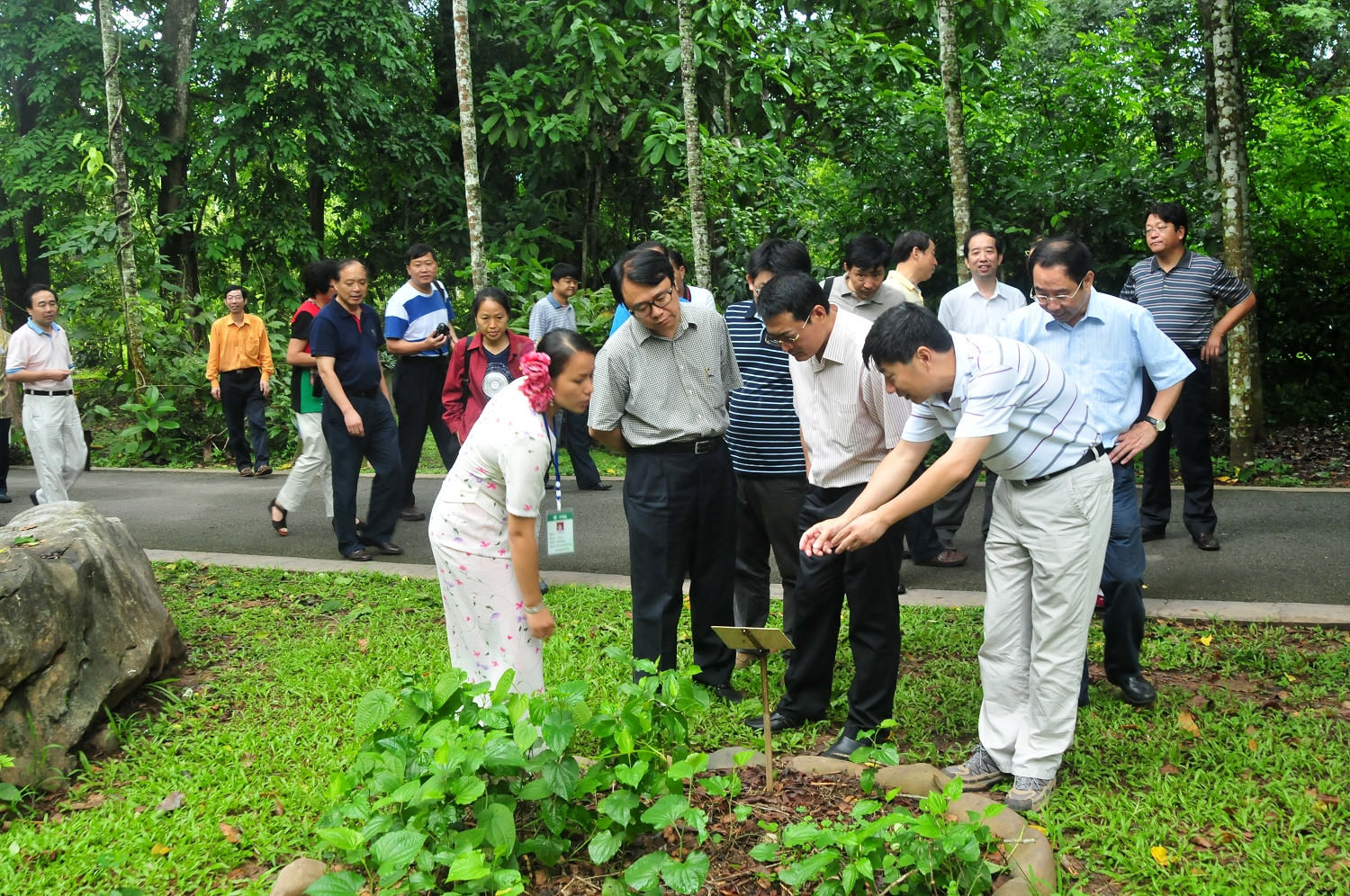 Both Xishuangbanna local government and Bright Food Group have shown intention for comprehensive cooperation after several talks. Xishuangbanna will become one of food raw materials bases for Bright Food. In return, Bright Food will introduce specialties and high-quality agricultural products of Xishuangbanna to consumers nationwide.
Dr. Chen Jin said that XTBG would play a responsible role in local economic development. By taking science and technology advantages into play, XTBG will promote enterprise-local government-research institute cooperation, providing S & T support for cooperation between the two sides.