The 4-week intensive Advanced Field Course in Ecology & Conservation- Xishuangbanna (AFEC-X) came to a successful end on August 6.
 The Advanced Field Ecology and Conservation-Xishuangbanna (AFEC-X) Summer Course was composed of lectures and field exercises. The lectures took place in Kunming and the long-term monitoring projects in and around the headquarters of XTBG, Menglun.
With professors from XTBG, Texas Tech University, Peking University and the Smithsonian Institute, the 28 participants in the course were taught on such topics as Tropical Ecology, Eco-Physiology, Taxonomy, Evolutionary Ecology, Plant and Animal Interactions, Biodiversity, Conservation Biology, Invasive Species and more.
With guidance of experienced professionals, the participants designed and presented research proposals, collected field based data. They gained experience in independent project design, tackled new topics and concepts, and developed their own analyses.
The course concludes with a symposium. At the final symposium, ten student groups presented their independent research projects, demonstrating their hard work in overcoming challenges and progress.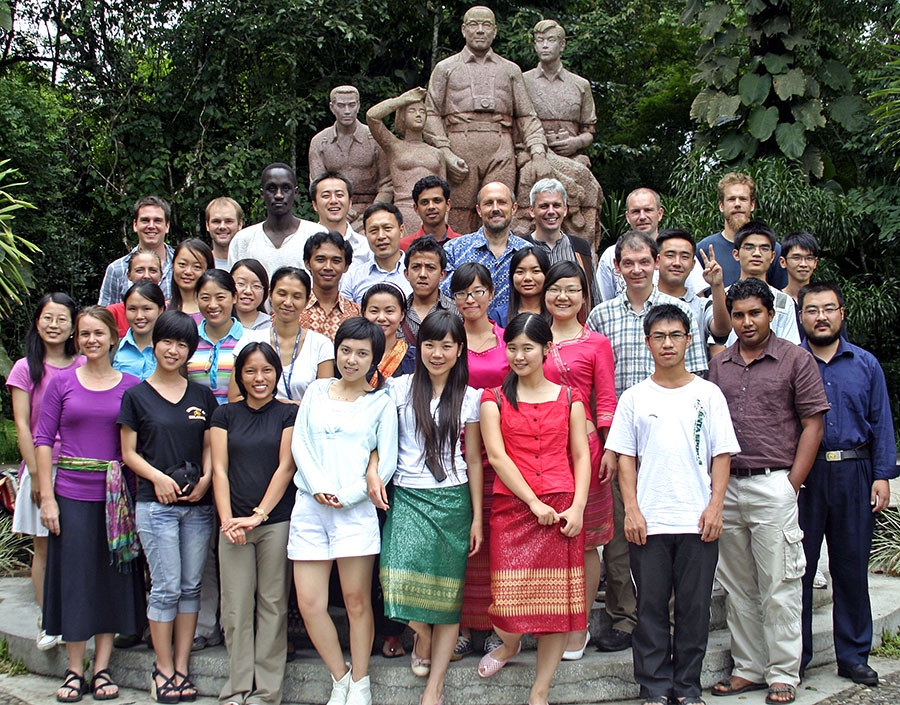 The field course was the first of its kind organized by XTBG. The aims and expectations of the course were met. Both XTBG and the participants are to be congratulated for the complete success.