An opening ceremony of the Chinese-French International Associated Laboratory (LIA) was held in Xishuangbanna Tropical Botanical Garden (XTBG) on November 13. Prof. Martine Hossaert, vice director of Center in Ecology and Evolutionary Ecology of French National Centre for Scientific Research (CNRS), and Prof. Chen Jin, director of XTBG, unveiled the plate of the LIA.
The LIA focuses on studies of typical systems of biological interactions in global changes. Its activities are coordinated by three co-principal investigators from CNRS, XTBG, and South China Botanical Garden (SCBG). The research teams will study responses and adaptations of biological international to global changes, from different angles of evolutionary ecology, chemical ecology, and behavioral ecology.
"The launch of LIA will optimize research platform, contribute to program applications and cultivation of early career researchers. It will also open a new chapter for Sino-French biodiversity studies," said Prof. Peng Yanqiong, the LIA co-principal investigator at XTBG.
XTBG and CNRS has formalized through a contract signed by the heads of both organizations previously, with provisions covering issues such as intellectual property rights.
At a Sino-French Conference on Environment and Biodiversity, XTBG researchers were invited to make presentations. Prof. Hu Huabin, deputy director of XTBG, introduced "Botanical Gardens in Research on Biodiversity". Prof. Peng Yanqiong presented"Figs and fig wasps: model system to investigate biotic interaction network responses to global change" at the meeting.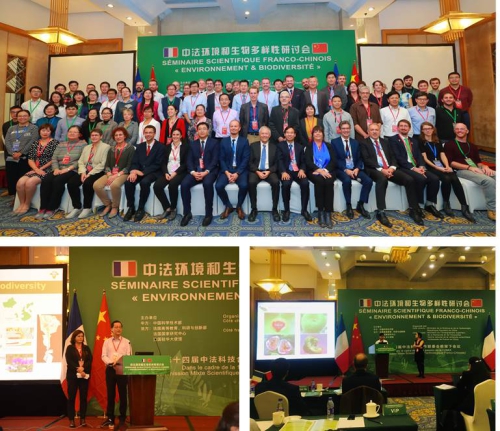 Sino-French biodiversity and environment meeting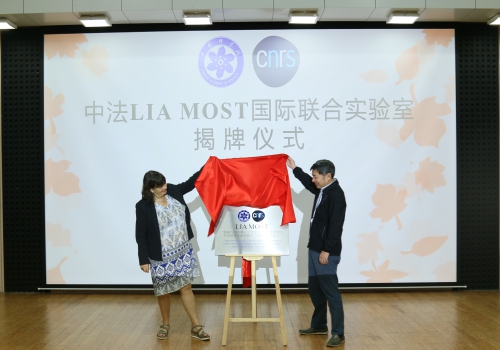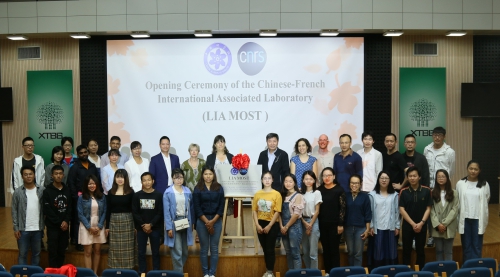 Research teams of the LIA