The Advanced Field Course in Ecology and Conservation - Xishuangbanna (AFEC-X) comes to its 11th year. On October 15, the AFEC-X 2019 opened at the headquarters of Xishuangbanna Tropical Botanical Garden (XTBG). The AFEC-X 2019 brought together 21 students from 14 foreign countries and 9 from China.
Prof. Chen Jin, director of XTBG, delivered an opening speech. He said that XTBG continuously hosted the AFEC-X and played an important role in cultivating young researchers of ecology and conservation biology in Asian countries. It also plays a role in carrying out regional cooperation in such researches.
Prof., Kyle Tomlinson, a key lecturer of the training course, introduced targets of the advanced field course in ecology and conservation, and curriculum of this course.
The trainees also had a general understanding on XTBG through brief introductions by different departments on the opening day.
The Advanced Field Course in Ecology and Conservation is an intensive course in academic skills and field research methods. It develops skills for field studies in in ecology and biodiversity conservation. Through independent research projects students explore ways and means in studies of ecology and conservation.
The topics included such topics as tropical environments, biodiversity science, conservation biology, soil ecology, plant-animal interactions, climate change biology, molecular ecology, G.I.S. and spatial modelling, experimental design and R statistics, presentation and writing skills, and more.
The training course includes lectures, practical work in the field or laboratory, and informal discussion. The course is based mainly at XTBG, with excursions organized to different field sites in the region.
It will last from October 15 to November 26, 2019.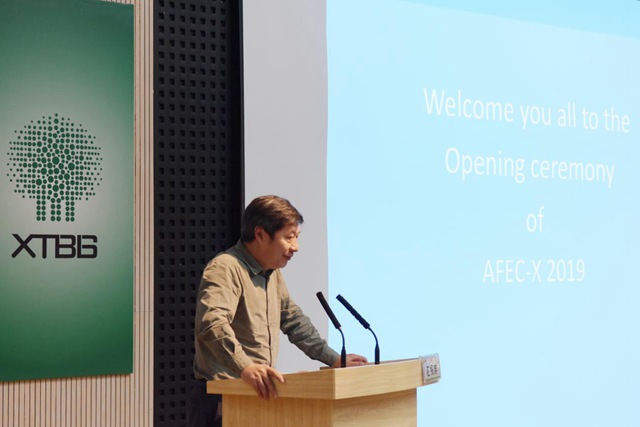 Prof. Chen Jin delivers an opening speech.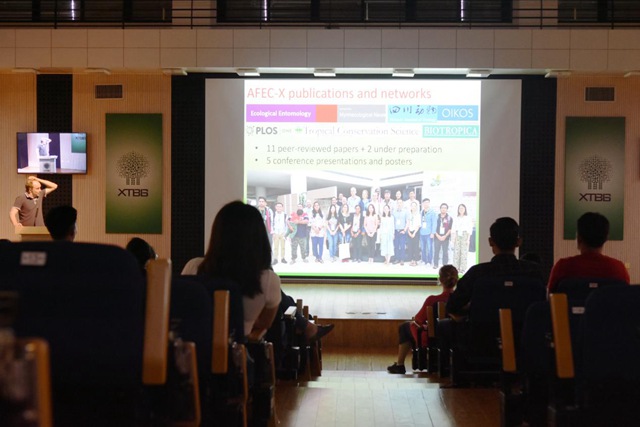 Prof., Kyle Tomlinson introduces the course.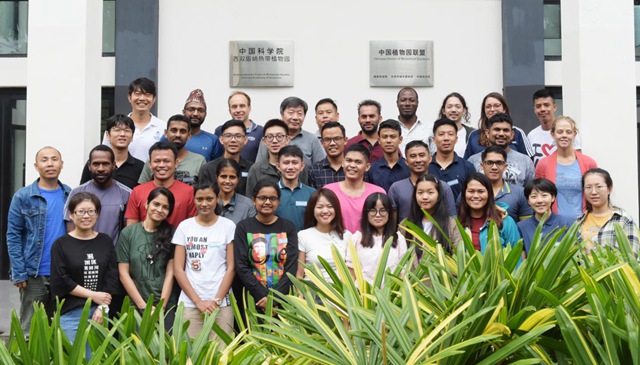 Teachers and trainees pose a photo.