A 13-person research team of Xishuangbanna Tropical Botanical Garden (XTBG) made field investigations at two 16-ha forest dynamic plots at Huai Kogma and Sakaerat in Thailand from July 30 to August 5. The field work was aimed to further promote research on E101 longitude forest dynamic plots belt.
Together with cooperators in Thailand, the researchers further arranged experiments on plant functional traits, bird communities, seedling dynamics, phenology camera monitoring, and soil animals, etc.
Dr. Nikhom Laemsak, Faculty of Forestry of Kasetsart University, had a discussion meeting with XTBG researchers. The two sides are to jointly manage the two dynamic plots from 2020 on.
Prior to this field work, XTBG researchers and their Thai cooperators have conducted a series of investigations. It is also part of work to complete the project "The response of typical forests to climate change and climate variability along a latitudinal gradient: a case study on E 101 longitude dynamic plots belt" jointly supported by National Natural Science Foundation of China (NSFC) and Thailand Research Fund (TRF).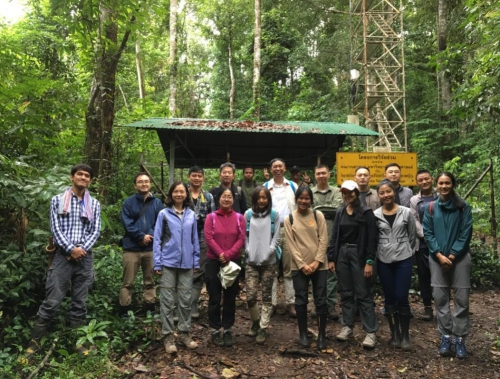 At Huai Kogma forest plot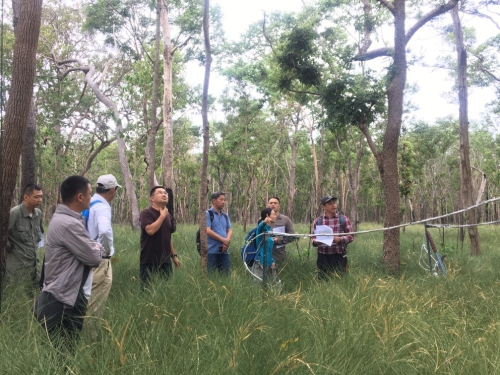 At Sakaerat forest plot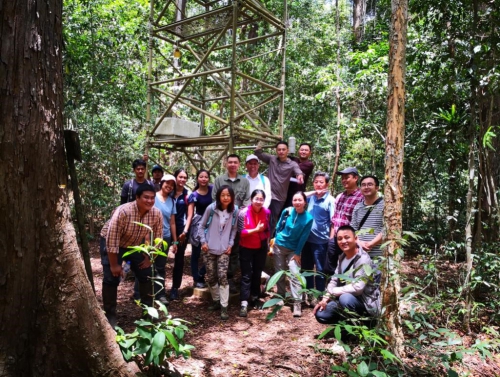 At Sakaerat forest plot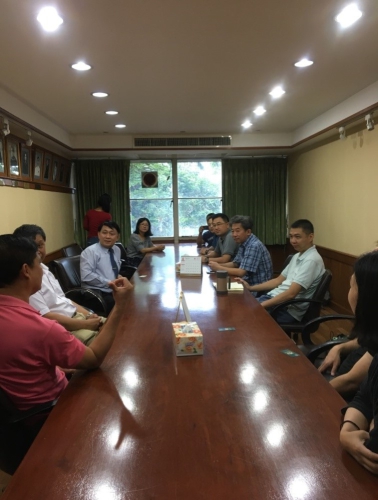 XTBG researchers and Thai cooperators having discussion