Xishuangbanna Tropical Botanical Garden (XTBG) will deepen cooperation with Lao Biotechnology and Ecology Institute (BEI) in biodiversity research, especially on Sino-Lao joint laboratory of biodiversity studies, determining site for Lao national botanic garden, setting up tropical forest dynamics plots, joint field expeditions on cross-boundary biodiversity, personnel training, and management of program office, etc.
The news is released from a meeting between XTBG director Chen Jin and Dr. Keovivone Outthachak, head of BEI, during BEI representatives's visit to XTBG from July 17 to 20.
By establishing joint labs, the two sides will further strengthen biodiversity protection and studies in Lao PDR.
"With the progress of botanic gardens association along belt and road regions, the site determination and establishment of Lao national botanic garden will be gradually promoted", said Prof. Chen Jin, director of XTBG and executive vice chairman of Chinese Union of Botanic Garden s(CUBG).
The two sides will also deepen cooperation in biodiversity investigation, which will provide supporting data for biodiversity protection in Lao PDR by combining primary data and literature.
The meeting is a further step to promote biodiversity studies in Lao PDR after the opening of the CAS Southeast Asia Biodiversity Research Institute (CAS-SEABRI) Office in Lao PDR on October 17, 2018.
During their stay in XTBG, Dr. Keovivone Outthachak and his companions greeted Lao graduates pursuing a degree in XTBG, communicated with XTBG researchers, looked around research facilities and living collections.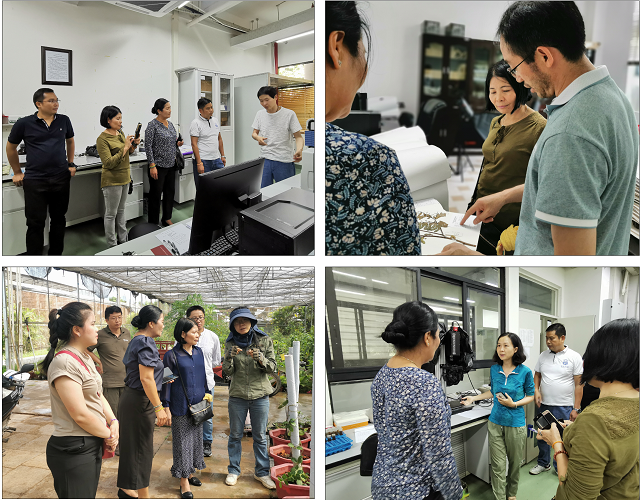 Lao representatives visit research facilities and nursury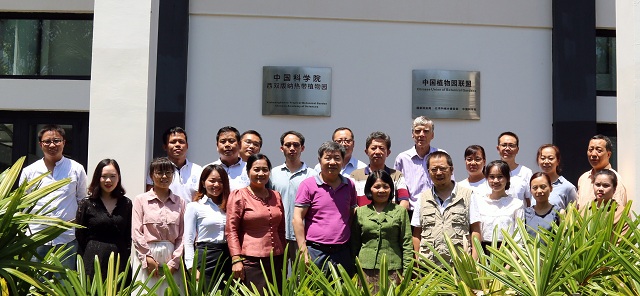 PArticipants of the two sides pose a group photo