A new waterlily cultivar, Nymphaea 'Lanniao Tixie', has been officially registered by the International Waterlily and Water Gardening Society (IWGS). It's the second time that cultivars of Nymphaea cultivated by researchers of Xishuangbanna Tropical Botanical Garden (XTBG).
Nymphaea 'Lanniao Tixie' was cultivated by Mr. Wu Fuchuan.
Nymphaea 'Lanniao Tixie' has some special characteristics of Nymphaea 'Lanniao Tixie'. The petals of flowers are blue. Some pink freckles appear on the blue petals when it blooms on the second or the third days. The top of the calyx turns red.
In the registration process, all provisions, rules and recommendations of the International Code of Nomenclature for Cultivated Plants have been satisfied. IWGS president Susan Davis and registrar Tamara Kilbane signed the certificate of recognition to certify that Wu Fuchuan has officially registered Nymphaea 'Lanniao Tixie'.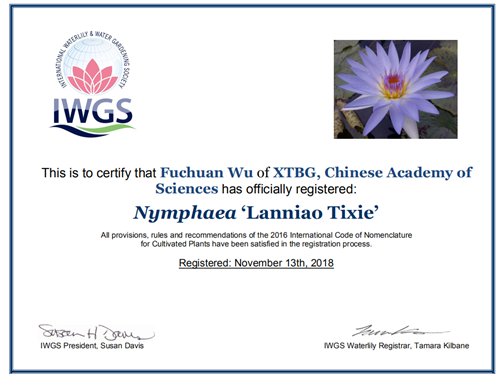 Certificate of registerd cultivar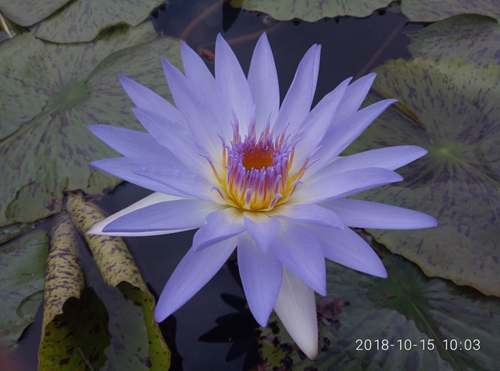 Blue flower on the first day