The one-week Second Tropical Plant Identification and Forest Management Training came to a successful end on September 24, with 27 young Myanmar plant researchers and forest management received certificates of completion.
"The training course teaches technical skills and equips us with a deeper understanding of the science for plant identification and forest management", said a student representative at the closing ceremony.
"We are grateful to Forest Department of Myanmar Ministry of Forestry, Xishuangbanna Tropical Botanical Garden (XTBG), and the Southeast Asia Biodiversity Research Institute (SEABRI) of the Chinese Academy of Sciences (CAS)", said trainees at the course.
At the training course, botanists like Prof. Ma Jinshuang, Prof. Zhu Hua, Mr. Tan Yunhong etc. introduced simplified process of plant identification. They presented general plant identification principles and diagnostic field characteristics to enable ready distinction between species with very similar appearances.
The teachers introduced vegetation types and floristic characteristics in north Myanmar and Yunnan; history and status quo of flora studies in Myanmar; plant specimen making and herbarium management; forest genetic resources conservation and management; etc.
The two-day field trips to the mountains of Moe Swe, Pa Lwe Taung and Nga Light provide an opportunity to study the native flora of Myanmar. Plant materials are used to teach botanical terminology. The teachers introduce the process of plant identification in detail — what parts of the plant to look at and what resources ate available for the identification processes.
In addition, XTBG introduced its regulations of recruiting overseas postgraduate students in Myanmar.
The training is the second of its kind jointly organized by XTBG and its Myanmar collaborator. It's designed to improve capacity building and equip young researchers of Myanmar with a deeper understanding of the science of plant identification and forest management.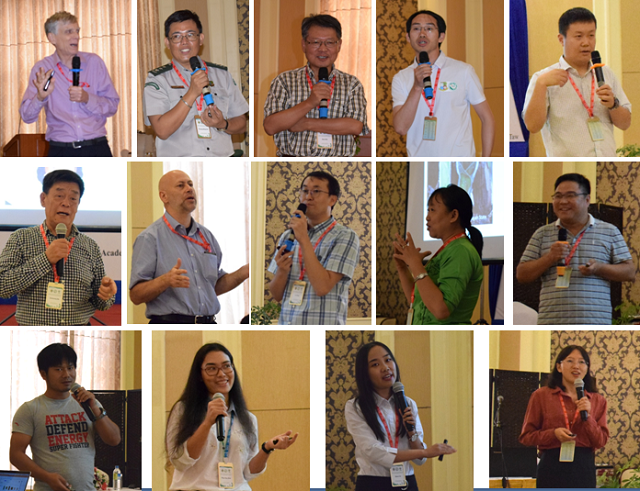 Teachers give illustrated lectures.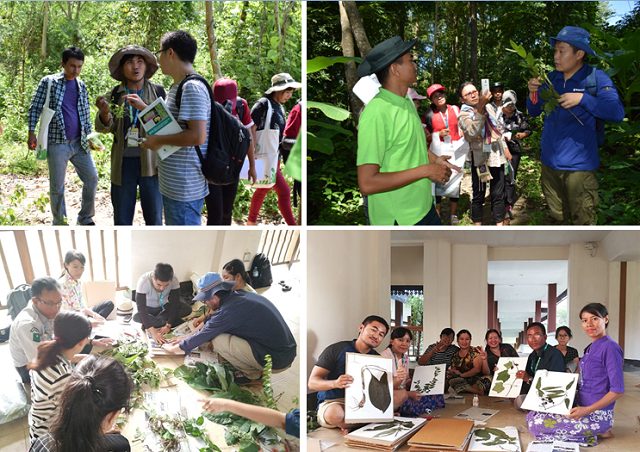 Field study and hands-on practical sessions.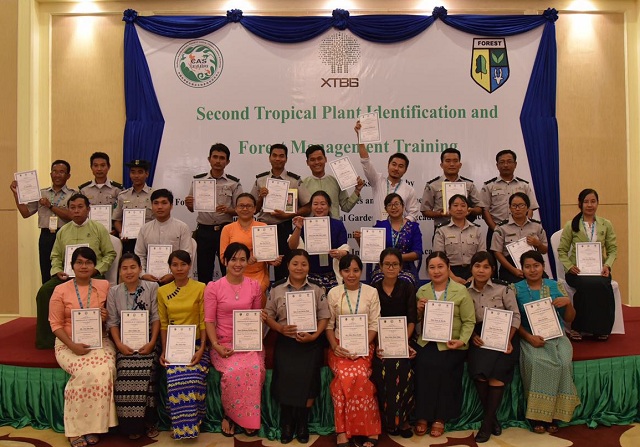 Trainees with certificates of completition.
LINK: SEARBRI continues training researchers on tropical plant identification in Myanmar