Recently, five new plant varieties of Xishuangbanna Tropical Botanical Garden (XTBG) have been authorized by the National Forestry and Grassland Administration of China. Among them, the new varieties of genus Mussaenda and genus Bauhinia are verified in XTBG for the first time and acquired complete intellectual property.
The acceptance of certificate of five new plant varieties indicates that XTBG has made huge progress and achievements in breeding new varieties for gardening and horticulture purposes.
ABOUT
China has achieved remarkable results for the protection of new plant varieties since it promulgated and implemented "Regulations for the Protection of New Plant Varieties" in 1997. China has accepted and approved breeders' rights since 1999. This work is handled by the Ministry of Agriculture and Rural Affairs (formerly the Ministry of Agriculture) and the National Forestry and Gr ssland Administration (formerly the State Forestry Administration). According to the statistics of the relevant departments of the Ministry of Agriculture and Rural Affairs, by 2016, the number of applications for new plant variety rights in China already ranked first in the world.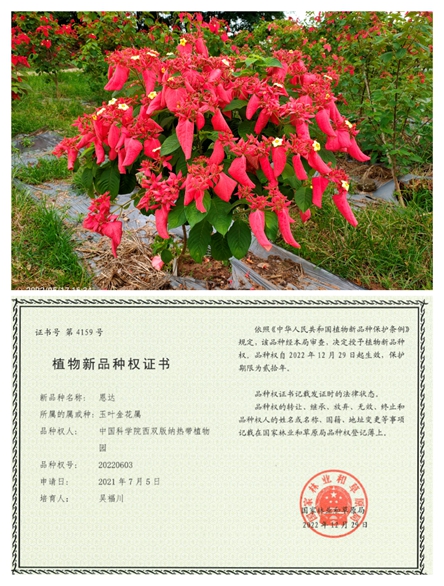 En DA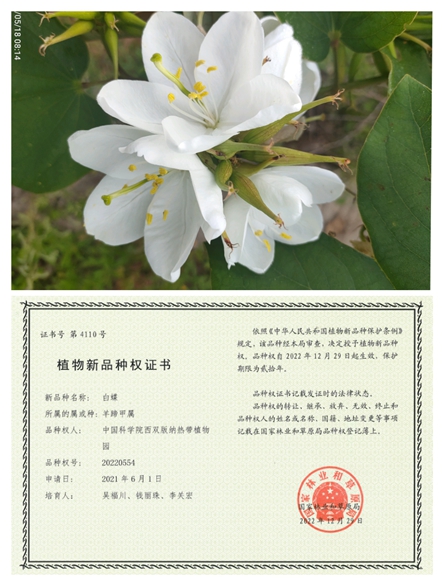 Bai Die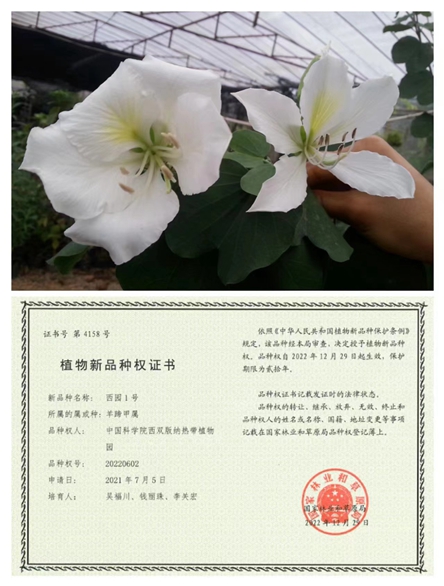 Xiyuan Yihao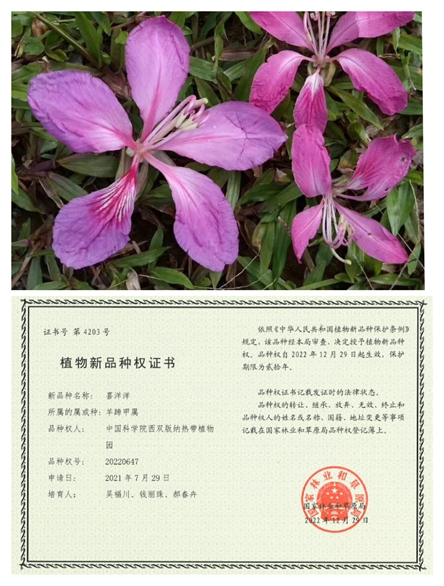 Xiyangyang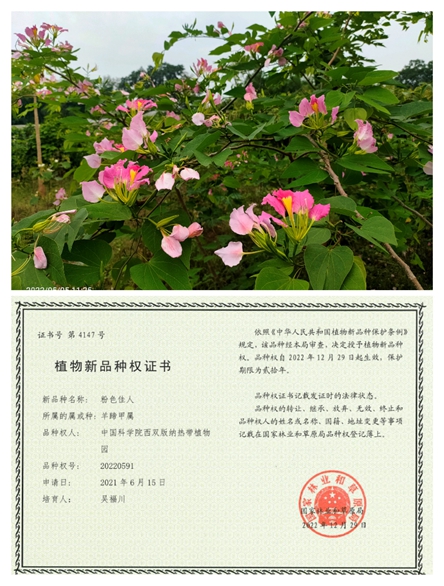 Fense Jiaren