Xishuangbanna Tropical Botanical Garden (XTBG) launched a week-long program to celebrate this years' International Biodiversity Day (May 22) and 16th Public Science Day of CAS from May 18 to 23.
Combining online and on-site activities, the program was aimed to create more awareness in the public on the importance of protecting the natural environment through nature-based solutions, and allow the general public to have access to biodiversity conservation work of XTBG.
This year's theme of International Biodiversity Day is "Our Solutions are in Nature," which meant biodiversity remains the answer to several sustainable development challenges that we all face.
Firstly, XTBG launched a photo show featuring rich biodiversity of the garden. It also offered science popularization lectures concerning role of botanical gardens in conservation of rare and endangered plant species.
To raise awareness of protecting birds, XTBG organized bird watching activity for local communicates and students, combining lectures and on-site watch.
Afterwards, it tried to lead the public to seek answers to protecting biodiversity through science, by using cover stories over the past 60 years at XTBG History Museum.
Online programs such as "beauty of biodiversity", "health and food security, and biodiversity" were also held to raise awareness.
Taking advantage of World Bee Day (May 20), a themed program named "The honey you eat is possibly poisonous" was brought online to the public , to raise awareness of the importance of pollinators, the threats they face and their contribution to sustainable development
The International Biodiversity Day is a United Nations-sanctioned international day for the promotion of biodiversity issues.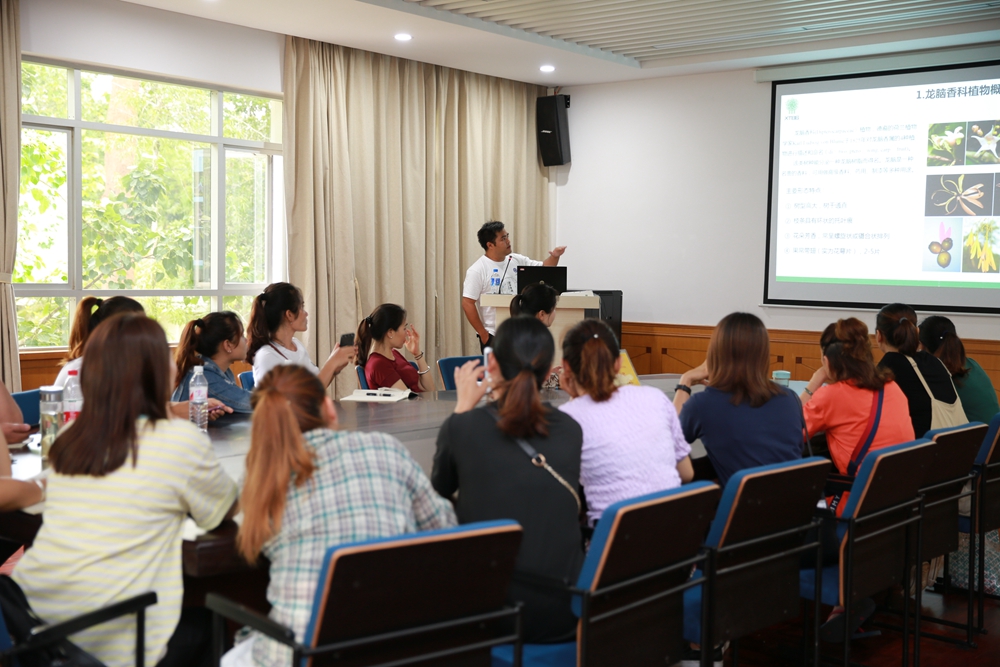 Lecture concerning conservation of rare and endangered plant species.
Science popularization at Dipterocarpaceae Collection.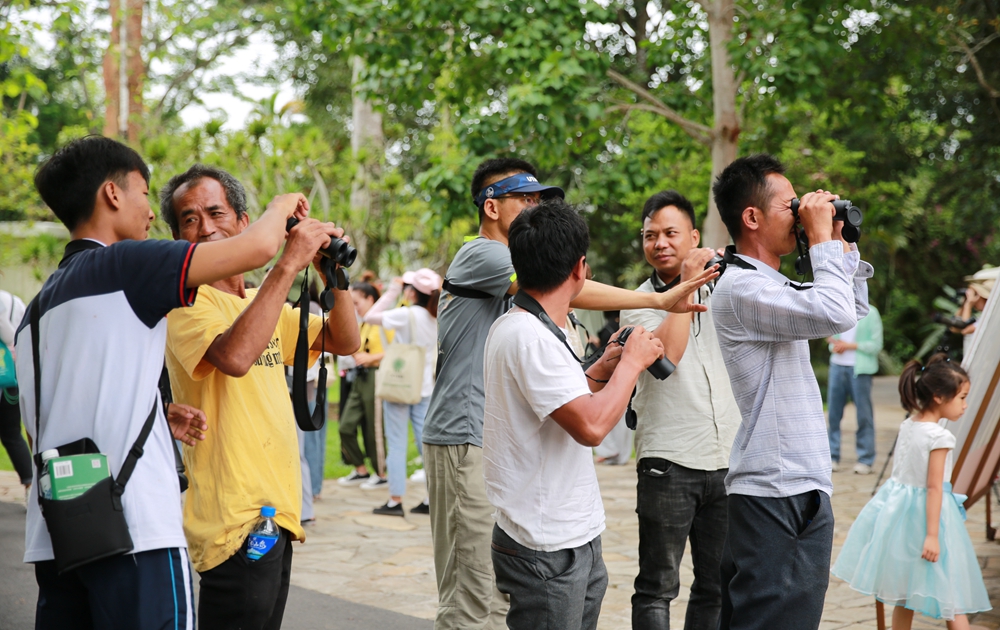 Bird watching.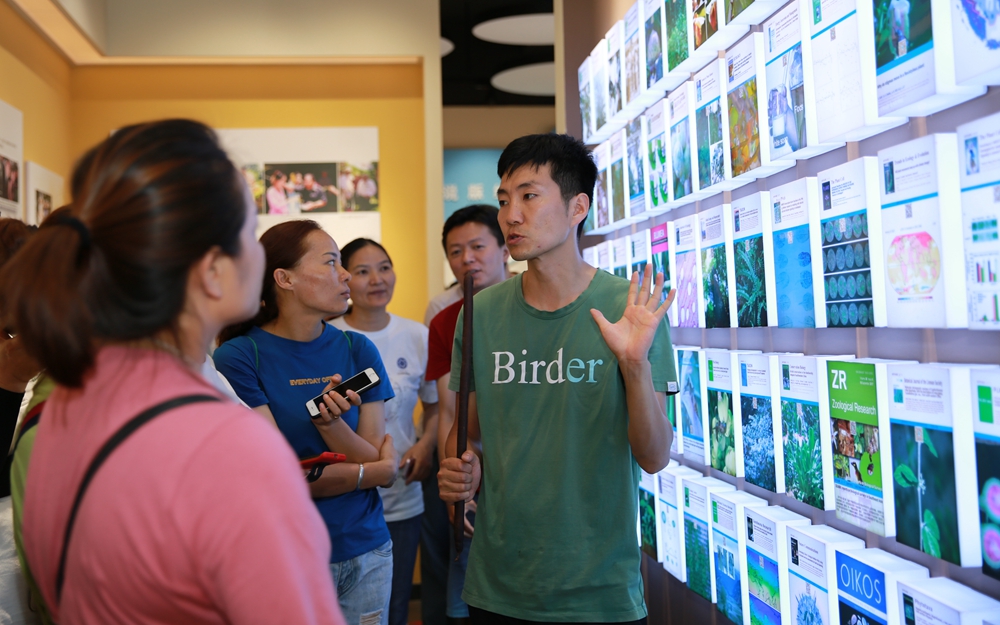 Seek ways to protect bidiversity through science.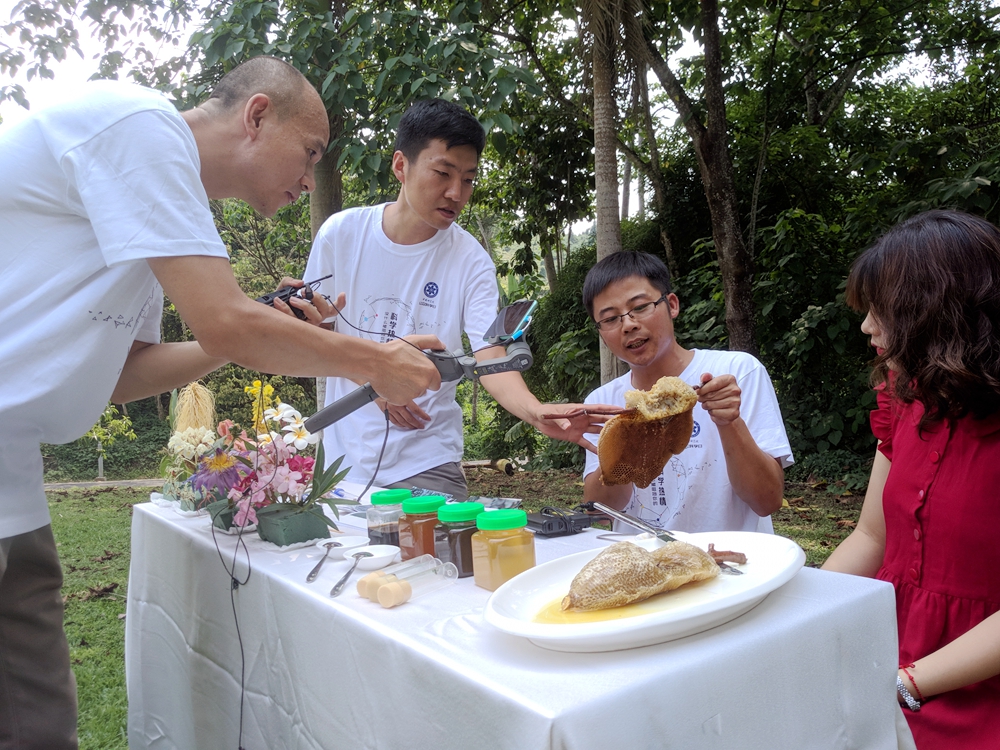 The honey you eat may be poisonous.