If you are a lover of flowers, especially water lilies and lotus, Xishuangbanna Tropical Botanical Garden (XTBG) will be a best destination for you from July 1 to August 31.
Across XTBG in the next few weeks, in lakes and ponds (with the royal water lily pond most attractive), the massive buds of water lilies and lotus will open in the dawn and feast eyes of the visitors.
XTBG is holding a lotus-viewing festival. Mainly at the Palm garden and Aquatic Garden, numerous types of lotus flowers and water lilies are on display. Visitors can also have a better understanding on lotus and water lilies through the explanation plates at the garden.
The most eye-catching plant will be the giant royal water lilies, or king lotus, Victoria amazonica (a species of flowering plant, the largest of the Nymphaeaceae family of water lilies). They have very large leaves, up to 3 m in diameter. The leaves of the mature giant water lilies can hold considerable weight while floating on the water.
Visitors especially children weighing less than 30kg will have a chance to experience boating in a huge nature king lotus leaf. Come and take in the water landscapes and enjoy the time of lotus.

Time of Lotus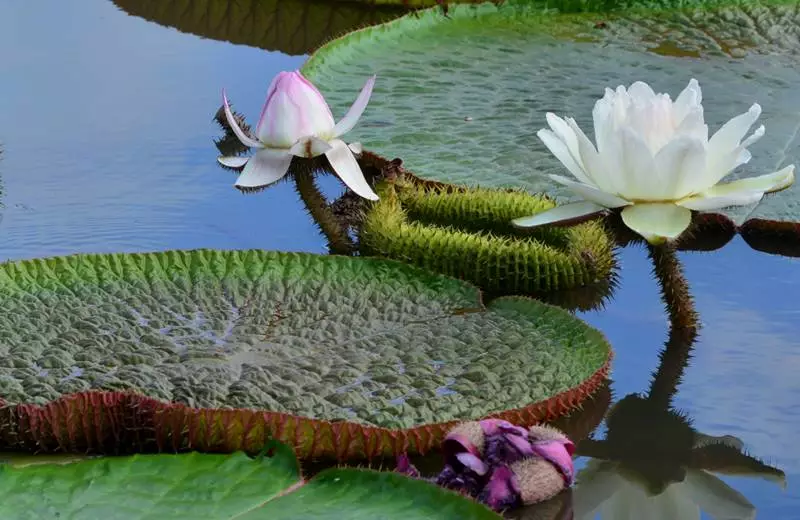 Giant water lily in bloom.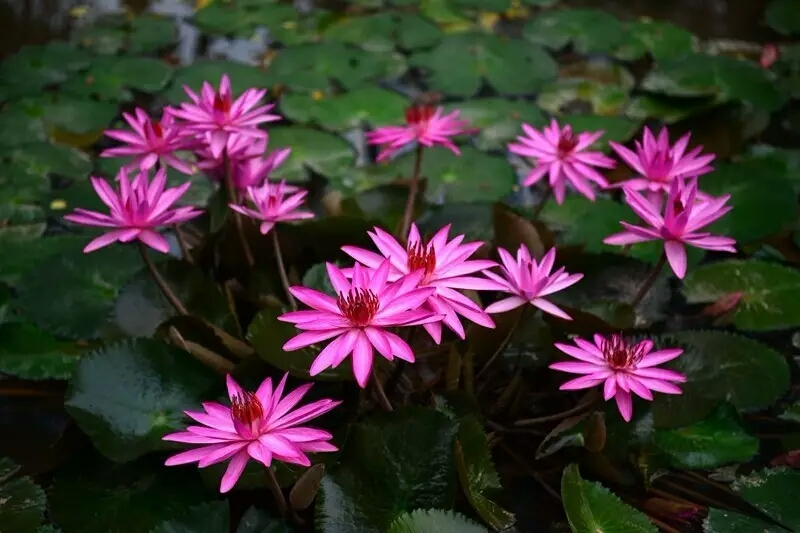 Sleping lotus.